Germany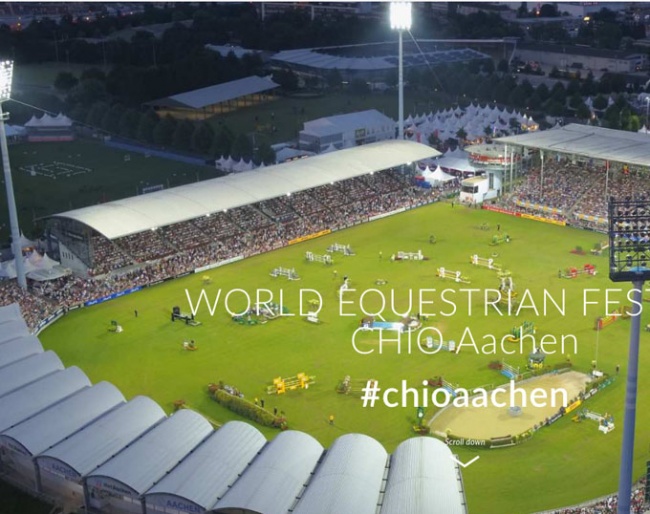 The 2020 CHIO Aachen, the biggest international equestrian competition of the year, has been postponed to a later date, which still needs to be determined.
The 2020 edition of CHIO Aachen was scheduled to take place on 29 May - 7 June 2020.
Aachen was also an important Olympic team selection trial for many nations, but as the Games have been postponed to 2021, the CDIO will now run as a normal Nations Cup and 4* and 5* event. 
"For quite some time now, we have already been in intense communication with the International Equestrian Federation FEI, the German Equestrian Association, the authorities and our partners," said Frank Kemperman, Chairman of the Aachen-Laurensberger Rennverein e.V. (ALRV), organisers of the CHIO Aachen, and Michael Mronz, General Manager of the CHIO marketing company, the Aachener Reitturnier GmbH (ART). "Taking the current Coronavirus crisis into account, the aim behind these discussions is to weigh the options of what is the best solution for the CHIO Aachen and for all of the visitors, athletes with their horses, partners and staff of the show."
"It makes no sense to stick to the planned date, the current and future health and safety of all persons involved in the show has absolute priority for us," reported Frank Kemperman. "Our primary goal is thus now to organise the CHIO Aachen at a later date in the year."
As soon as the new date for the CHIO Aachen 2020 has been finalised, it will be announced immediately. 
Related Links
It Has Been Decided: Olympic Games in Tokyo Postponed to 2021
Cancelled CDI's due to Corona Virus Clampdown