Education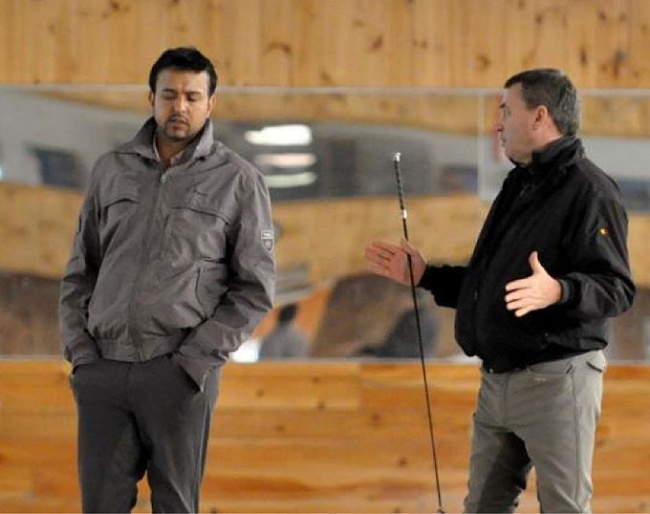 Riders who are sidelined by the Corona Virus are invited to attend a free webinar "The Classical Seat" with Dave Thind, Johan Zagers and special guest, Charlotte Jorst.
EVENT DATE: Sunday, April 19, 2pm EST / 8pm Central European Time.
EVENT REGISTRATION LINK: https://www.davethindmethod.com/webinarwithzagers
Canadian born, German certified, and U.S. based dressage trainer and biomechanics specialist Dave Thind has teamed with Belgian born German Master Trainer Johan Zagers, along with special guest Charlotte Jorst, the Danish born American Team rider to present a free webinar, "The Classical Seat." Zagers, known for his role as Brazilian Team National Trainer, brought the team to the Olympics for the first time in its history. The equestrian world took note when Zagers then 16-year old protégé Luiza Almeida made her Olympic debut, showcasing classical riding and an exemplary seat. Jorst has been a member of the United States Dressage Team for the past 6 years and she and her trusted partner Nintendo are crowd favorites.
Zagers and Thind, known to one another since Thind first went to Germany as a working student in 2002, announced the clinic on social media last week as a gesture of giving back to the equestrian community. Clearly, many members of the community are unable to ride due to Corona virus restrictions. Since the announcement, they have received a flood of interest, and are taking questions from riders that will be addressed in the webinar. Also included in the program will be a comparative discussion on how a good, effective classical seat differs from person to person and a mini DTM movement class led by Thind to help participants experience body awareness, as it relates to the classical seat.
Whether you're sidelined from riding your horse at the moment, or still in the saddle, this webinar will leave you renewed, inspired and connected to your fellow equestrians around the world.
Dave Thind Method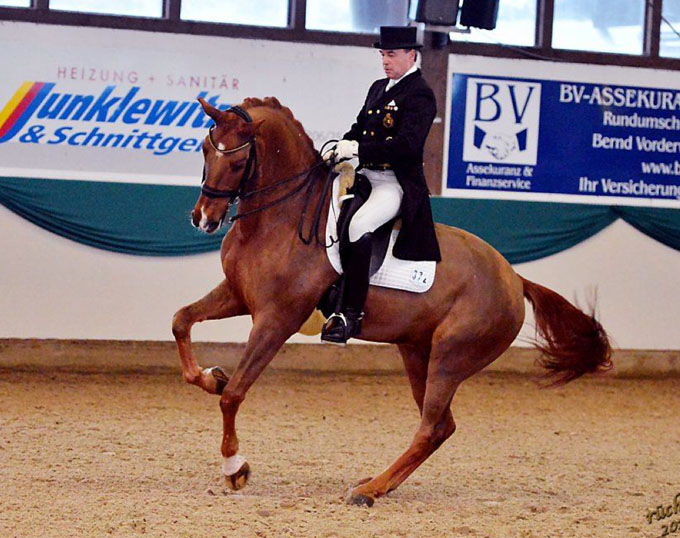 "We have some really great material to present, and are allowing the questions we're receiving from participants to really shape this webinar", said Thind. "What's wonderful is that these questions really unite riders in a way. The seat issues you're personally facing are more common than you think," added Thind.
Through answering questions, the duo will address common misconceptions about what a good seat comprises, including why 'use your core' may not always be the right advice.
Another common misconception that this webinar will address: The belief that one needs to start very young in order to be successful. Special Guest, American Team rider Charlotte Jorst, who started riding at age 35, will be on the call to discuss the winning mind set required to advance forward. She will also offer tips to overcome limiting belief systems about yourself and your riding.
Free Webinar on 19 April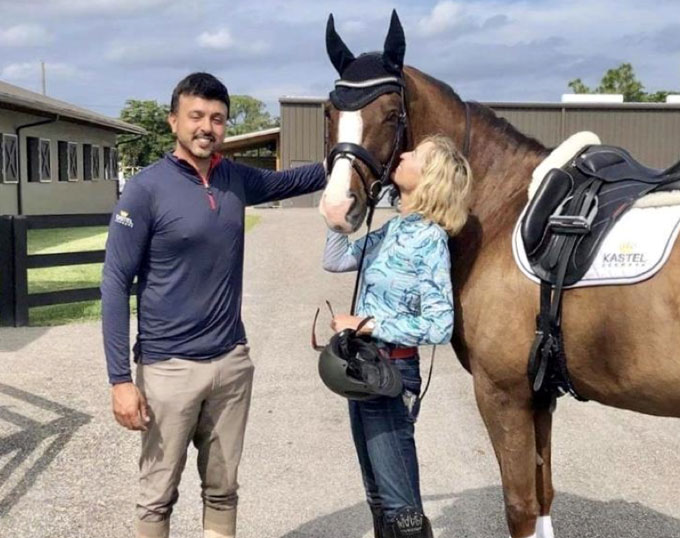 "The Classical Seat" Free Webinar will be held Sunday, April 19 at 2pm Eastern Standard Time / 8pm Central European Time.
To attend, please register at https://www.davethindmethod.com/webinarwithzagers and don't forget to include your questions for the panel. You'll receive a link via email to join the live Webinar once you've registered to attend.
For more information on the Dave Thind Method, visit www.DaveThindMethod.com or on Facebook.
Related Links
Community Service - Free Online Class: Hijack Your Posture to Change your Emotions
Set Yourself in Motion in 2020: Get the Dave Thind Method Module 1 for Just $20!
New, At-Home Dressage Seat Training Course with German Certified Trainer and Biomechanics Expert Dave Thind
Dressage Trainer Dave Thind Relocates to His Own Aspire Farm