Germany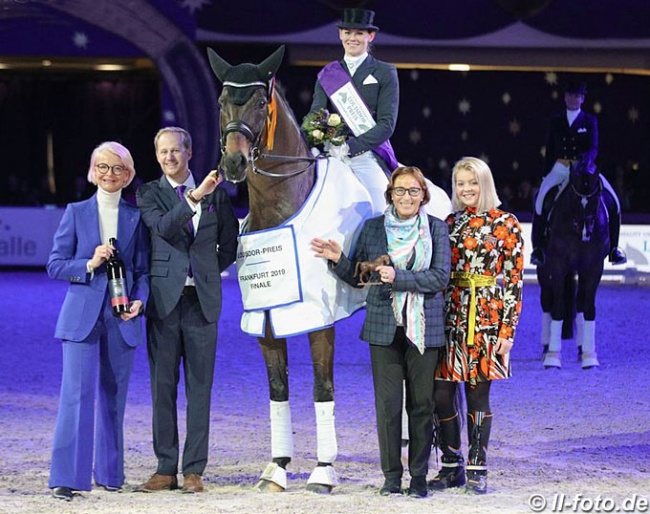 Dressursport Deutschland and not the German Equestrian Federation has announced the alternative dates for the 2020 Louisdor Cup qualifiers and 2020 Piaff Forderpreis qualifiers. 
Due to the corona pandemic the first selection trials for the Louisdor Cup (German Developing Grand Prix Horse circuit) and Piaff Forderpreis (German Under 25 show circuit) were cancelled. 
German 5* judge Evi Eisenhardt, who is a driving force behind the circuit as member of the Liselott Schindling foundation, has announced the new dates for both show circuits, which will start in June. 
The last two the Louisdor cup show (qualifier and finals) are held at a CDI event, the other four at national shows. The top three in each qualifier will be eligible to compete at the finals
Louisdor Prize:
Hagen a.T.W. - 4. - 7. June
Bettenrode - 8. - 12. July
Verden - 5. - 9. August
Ising - 4. - 6. September
Oldenburg - 29 October - 1 November
Finals in Frankfurt - 17 -  20. December
The Piaff Forderpreis qualifiers will all take place at national shows, except its finals which coincide with the World Cup qualifier in Stuttgart. 
Piaff-Förderpreis:
Warendorf - 25. - 28. June
Bettenrode - 8. - 12. July
Ising - 4. - 6. September
Balve - 17. - 20. September
Finals in Stuttgart - 11. - 15. November
All dates are still tentative in case Corona does not flare up and the government poses tighter security rules but at the moment these shows have been tentatively scheduled to take place. 
Source: Dressursport Deutschland
Related Links
Fuchs Wins 2020 Piaff Forderpreis Selection Trial, Sixteen Riders Qualified for 2020 Show Circuit
Senta Kirchhoff and L'Arbuste, Surprise Winners of 2019 Louisdor Cup Finals for Developing Grand Prix Horses