Health Care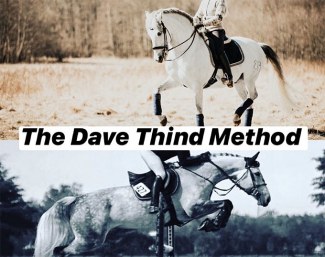 The next series is starting Monday June 8 at 5pm EST, for 8 Mondays in a row!
Join Equestrians around the world for group class with biomechanics specialist, Dave Thind! Learn signature DTM and Feldenkrais movement techniques that improve your riding, all from the comfort of your home or barn and for half the cost, for a limited time!
So that Dave can adequately supervise and assist you, only 24 spots are available per session, and our last two sessions sold out! Riders from the USA, Canada, Brazil and Australia have registered for this particular class, aiming to improve their flexibility, position, and strength in the saddle as well as reduce bad habits and chronic pain.
In the event that this class fills or doesn't work for your time zone, check out www.DaveThindMethod.com for other availability, including the start of a similar series on June 16 in French!
Continue Your Education from Home
This limited time, half-price offer is a special outreach event to help riders continue their education from home while social distancing or getting back into the groove after a period of not riding. Now into their 5th week, students in the two May groups, are incredibly enthusiastic and are reporting tremendous results. The two sold out classes are filled with wonderful riders from across the world, from beginner to International Grand Prix riders.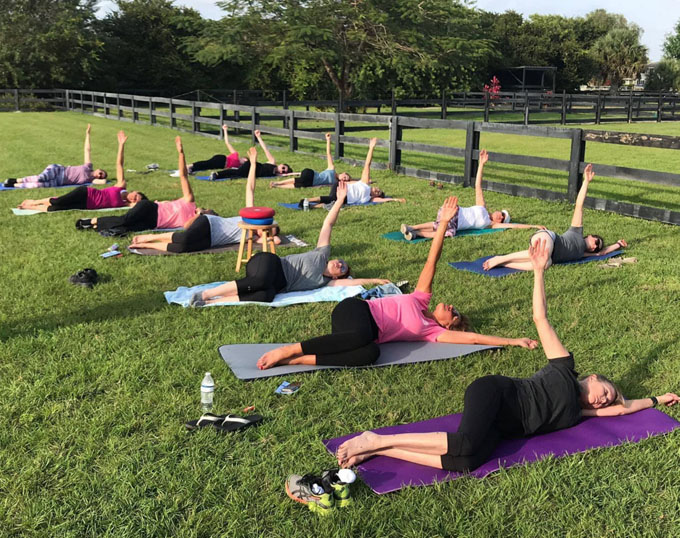 "I'm enjoying the class and found that last week's lesson was very helpful in re-setting my asymmetry — I had to adjust my stirrups during the prior week because I was so crooked! I needed to do that to function, but after the class was able to go back to even stirrups. Personally, I find it helpful that I have to "show up" for the group class even if I don't ask many questions or participate directly. I tend to procrastinate and not get around to watching recorded videos," stated May student Liz Morton.
The Dave Thind Method's May sessions held 100% virtually!
For only $17.50 per class ($140) you can join the global DTM community of riders in June and July for a fun, relaxing and informative series of 8-classes. All 8 sessions will be taught live by equestrian biomechanics specialist and German FN Certified "Trainer A", Dave Thind. The 50-minute classes are followed by Community Q&A to address any issues or concerns in the group of riders of all levels from the US, Canada, Europe,South America, Africa, Australia, New Zealand and more!
WHEN IS IT?
Class is held every Monday from June 8 through July 27, 5:00PM - 6:15PM EST*
REGISTRATION DEADLINE: June 7 at Midnight EST, or before if class fills. The session May seesions and overflow class both filled-up with a waiting list, so book early to reserve your spot!
What People Are Saying from the May Sessions:
"Just wanted to say thank you for such an interesting session yesterday! My rides today were pretty amazing; I felt even more connected with each horse, very secure on my seat bones but fluid in my hips. My legs felt like they had grown by about 6 inches! The shoulder in and leg yield felt effortless and with my older horse the half passes. The whole feeling is feeling very consistent and somehow very addictive because it is so nice! This is all very exciting as I have always struggled with trying too hard and thus creating tension. I think the horses are enjoying it too! Many, many thanks." -- Sharon, U.K.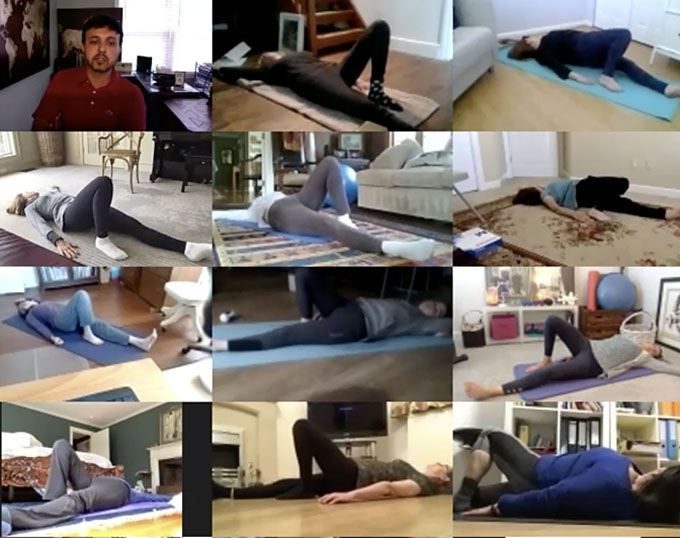 "I really enjoyed the session and already feel softer in my legs, shoulders and through my lower back today. I'm looking forward to seeing how it feels when I ride later. It was lovely to meet everyone else in the session at the start, I find it amazing that we be from all around the world and in the same class at the same time." -- Beverly, U.K.
"I'd like to share my thoughts as a beginner both in horse riding and in distant learning. Thanks to Dave, I can see a whole new world of possibilities unfolding in front of me since I decided to dive in this new way of looking at my abilities and my weaknesses. A new vocabulary has started to build up mostly in my head for a start. But it's a good start that has already begun to give fruits while I ride my horse. The "what is going wrong?" gave its place to "what can I do to fix it?". There is a lot to be learned but I' glad I am on the track!" -- Evi, Greece
"Thanks Dave. Interesting & lovely group - I felt quiet & extremely grounded after the class. Further reflections - I was extraordinarily grounded & felt a sense of peace. You create a wonderful space to learn & indeed be curious - I learnt much about myself in that one session. A Long way to go but I want to be that playful child you refer to , for the horse to enjoy & create a space where we can both share in the beauty of the mutual connection - All best wishes & thanks for opening my mind & body to a fresh way of thinking & moving." -- Jan, France
"Nothing like leaving the class to go ride my horses with a total feeling of Zen and grounding. Looking forward to next week." --Lori, USA!
Riders that found themselves unable to ride as well as those who have been lucky enough to continue riding during this period have experienced outstanding results from Dave Thind Method's series.
For more information on the Dave Thind Method, visit www.DaveThindMethod.com! ​
Follow the Dave Thind Method on Facebook (@davethindmethod) and Instagram (@thinddave)!
Related Links
Free Webinar "The Classical Seat" with Dave Thind, Johan Zagers and Charlotte Jorst
Community Service - Free Online Class: Hijack Your Posture to Change your Emotions
Set Yourself in Motion in 2020: Get the Dave Thind Method Module 1 for Just $20!
New, At-Home Dressage Seat Training Course with German Certified Trainer and Biomechanics Expert Dave Thind
Dressage Trainer Dave Thind Relocates to His Own Aspire Farm