Hit & Run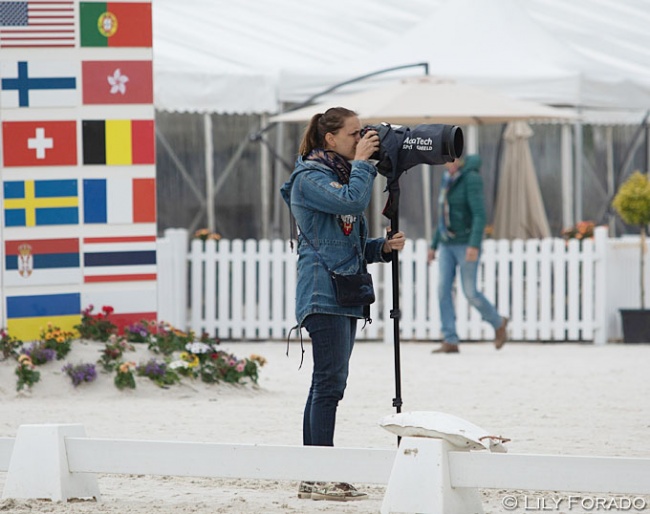 At the beginning of the corona lockdown in Belgium on 15 March 2020, Eurodressage decided to run a special and fun interview series named "Hit & Run" which gave a sneak peak into the lives of the world's top ranked dressage riders, as well as Grand Prix heroes from the past. 
With the majority of the population in Western Europe quarantined in their homes and all economical, social and sportive life had ground to a halt, I thought it would be educational and entertaining to interview these riders and reveal their humanity and personality through a fixed set of questions. I actually borrowed the list from the Belgian newspaper De Standaard, which runs a weekly Hit & Run feature with celebrities from the cultural world.
Hit & Run on Eurodressage was such a great success and so well received by the majority of riders we sent the questionnaire to, that as of 21 March 2020 we were able to feature a Hit & Run every single day! No less than 75 Hit & Runs were posted on Eurodressage, but with the lockdown over and equestrian competition life restarted in the majority of European countries, I feel that the time has come to end the series. 
I am extremely grateful to all those riders who replied to my Hit & Run email promptly and with enthusiasm. If there is a second wave of corona - let us hope not - I might relaunch a similar format, but for now, Hit & Run is a wrap.
Hit & Run - Astrid Appels
What is your earliest memory? 
Kindergarten. As none of the children couldn't read, the teacher allocated each child a pictogram and mine was a table. I remember hanging my coat on the peg with the table. Otherwise I confuse photos of me as a toddler as memories.
Which person alive do you admire the most and why?
Elon Musk for his entrepreneurial spirit, as a dreamer, goal getter and workaholic; Barack Obama for his eloquence and diplomacy; Anselm Kiefer for being such a brilliant painter and artist.
When were you the happiest?
As child: I cried of happiness and jumped into my dad's arms, when he came home with a trailer hanging behind his car. I could finally compete my pony wherever I wanted.  As adult: the day I became a PhD graduate. But, I'm happy pretty much every day.
What is your biggest fear?
Not fond of big hairy spiders, and I fear heights. I shiver thinking of death by drowning or in a plane crash.
What was your first thought today?
That I should stop lying in bed for an extra hour, just checking social media on my phone.
What is your most annoying character trait?
There are a few! I put a very high standard for myself, so I don't deal well with criticism (I always think I gave my best, so no need to tell me off). My honesty, not intended to be hurtful, is often too direct and hard to deal with. Ah, in discussions I don't always let other people finish their argument.
Which trait do you dislike the most in other people?
Liars. Rather be honest, direct, and say it to the face, than lies or pollyanna speech. 
What is your dearest possession?
My house and some jewelry I inherited from my grandmothers.
If you look into the future, what do you see?
I hope the corona crisis has given people a new perspective on life: no more rat race, more telework (so less traffic on the road), more peace and quiet in nature, man showing more responsibility to the environment and less importance to materialism and looks (young women need to empower themselves through knowledge and skill instead of plastic surgery in an attempt to become a Hadidashian clone)
What makes you unhappy?
Stress
What is the love of your life?
Billecart Salmon rose champagne and scallops
What was the best choice you ever took in life?
Buying my house. I'll be paying for it until I die, but it's worth it.
What's your guilty pleasure?
Lemon tart
What do you owe your parents?
My brain and work ethic! They stimulated me to pursue an academic career, fed me with art, literature, culture and politics since I was a child, and told me that if I want to make money I have to work for it. Don't be a cry baby, the system owes you nothing!
Who can sit next to you at your dream dinner table?
Stephen Fry, Ted Hughes, Richard Feynman, Tom Holland, Benjamin Franklin
What was the worst job you ever did?
Painting an entire barn with black varnish and burning the skin off my cheeks.
What was your biggest disappointment in life?
Failing a literature exam as a sophomore at university.
What would you change if you can go back into the past?
When I was 18 I wanted to do an exchange year or a summer course at a university in the U.S.A.  I didn't because of my commitment to my horses at home. I should have done it.
Name one thing that would improve your quality of life?
Riders replying without hesitation to my messages when I do research for an article.  Judges down-scoring a bad walk, or a piaffe in which the horse is totally on the forehand but just lifting its legs in a spectacular way. 
What is your biggest achievement?
My PhD. Creating Eurodressage from scratch, managing it all by myself for 23 years.
What is the most important life lesson you have learnt?
Happiness is to be found within yourself, not in others!  And I was also told that honey works better than vinegar, but I seem to forget that.
Where would you like to be right now? 
Walking on the Via Appia, soaking up Roman culture, followed by an amazing dinner with Italian wine, al fresco.
What's your favourite scent?
Frangipani or freshly baked waffles
Which character would you dress up in for Halloween?
Rey Skywalker
To whom would you like to say sorry?
To my friend Frank, who did a lot of web work for me which I ended up not using. 
What does love feel like for you?
Security, a deep connection based on mutual respect
When are you most relaxed?
Lying on a sun bed, near a pool, reading a good book
What super power would you like to have?
Time travel
When did you last cry, and why?
Watching  the tearjerker movie Me Beside You. Duh!
When were you closest to death?
Flying to the 2018 World Equestrian Games with a deep vein thrombosis in my calf?!
How do you want to be remembered?
As a good friend and journalist.
Related Links
Q&A with... Astrid Appels from Eurodressage.com
Appels, Bronkhorst, Langrish Nominated for 2014 Silver Camera Award
Dirk Caremans and Astrid Appels on duty in Arnheim