Hungary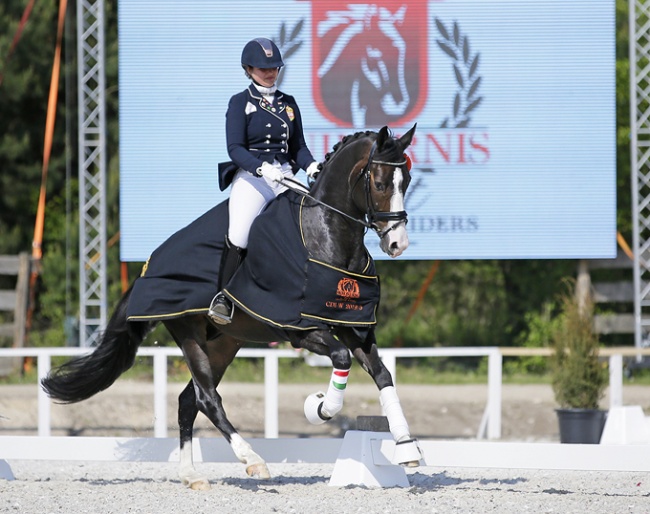 The Hungarian organizers at Stable Unikornis in Pilisjászfalu near Budapest has received the vote of confidence from the FEI and will be hosting all 2020 European Youth Riders Championships this summer!
Pilisjászfalu had already been allocated the 2020 European Children and Under 25 Championships last year. Now they will add ponies, juniors and young riders to their programme.
Hungary to the Rescue
The corona pandemic upended the 2020 FEI calendar and an avalanche of cancellations followed, including the 2020 European Pony Championships in Strzegom (POL) and the 2020 European Junior/Young Riders Championships in Hartpury (GBR).
Hungarian entrepreneur Arie Yom-Tov offered the FEI to take over the organisation of the European Championships for all youth divisions at his Stable Unikornis in Pilisjászfalu, 28 kilometers north of Budapest.
After numerous conference calls and meetings to ensure that Unikornis will have all corona safety measures and regulations in place for the Championships, the FEI finally gave its permission for the OC to host the 2020 European Championships for Ponies, Children, Juniors, Young Riders and Under 25 riders.
"Finally, the decision has been made," a thrilled Arie Yom-Tov told Eurodressage. "On the one hand I am happy, on the other hand me and my team will have to work 24/7 to be ready. I will do my best to create the European Youth Championships to the best standard and in a respectful way."
New Dates for 2020 European Youth Championships
The FEI has approved the organisation and the new show dates are officially posted on the calendar.
Take note that the dates have changed for the Children and Under 25 riders!
2020 European Children and Junior Riders Championships - 9 - 14 August 2020
2020 European Young Riders and Under 25 Championships - 17 - 22 August 2020
2020 European Pony Championships - 25 - 30 August 2020
Selection Events
Because the European Youth Championships will take place on such short notice and there are few qualification shows, the FEI has removed the Minimum Eligibility Requirement (MER) for this year.
Each national federation will have to appoint their own team selection events for the European Youth Championships.
At the moment the FEI calendar has six CDI's still on the calendar where riders can gain scores and dust off their ring rustiness
CDI Arezzo - 25 - 28 June 2020
CDI Mariakalnok - 25 - 28 June 2020
CDI Grote Brogel - 9 - 12 July 2020
CDI Hagen - 16 - 19 July 2020 (postponed edition of Future Champions)
CDI Segovia - 5 - 9 August 2020
CDI Budapest - 5 - 9 August 2020
Related Links
Budapest Throws a Life Line: Offers to Host 2020 European Junior/Young Riders Championships
2020 European Pony Championships Cancelled, Strzegom Plans Alternative: "European Pony Masters"
2020 European Junior and Young Riders Championships in Hartpury Cancelled
FEI Dressage Calendar Task Force Meets: Recommendations for Verden, Hartpury/Strzegom, Traverse City, Budapest
Ground Jury for 2020 European Youth Championships in Hartpury and Pilisjaszfalu