Hungary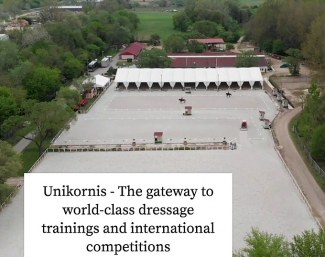 Stable Unikornis in Pilisjaszfalu near Budapest, Hungary, will be the hub of all international dressage competition sport this summer! Five competitions over a period of six weeks will turn Unikornis into the place to be for dressage sport in post corona times.
As venue of the 2020 European Youth Championships (9 - 30 August 2020), Stable Unikornis will gather more riders than just the top performers in the Children, Pony, Junior, Young Rider and U25 divisions.
The stable will also host a national event, open to riders from neighbouring countries, as well as a World Cup qualifier CDI-W for senior Grand Prix riders.
Summer Hub of International Dressage Sport
The competition summer at Stable Unikornis will kick off on 25 - 26 July 2020 with a national "Open Summer Dressage Festival" to which international riders from adjacent countries are invited. This CDN will offer classes for young horses as well as for all age divisions from novice level up to Grand Prix. 
The Open Summer Dressage Festival is a unique opportunity for riders to compete at a show ground of international standard and gain ring experience and mileage after a long competition break because of Covid-19. 
CDI-W World Cup Qualifier
Two weeks later, on 4 - 7 August 2020, top level competition at Stable Unikornis will start on a high note with a World Cup Qualifier and 3* CDI.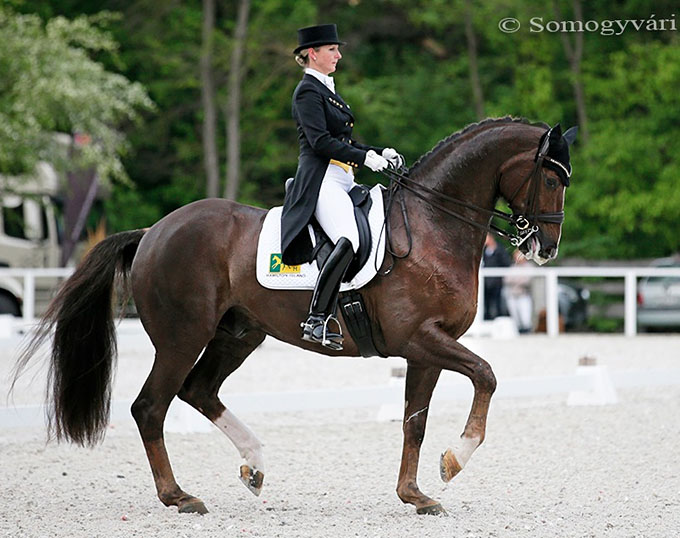 This international is one of few CDI-W shows left on the calendar this year, that has not been cancelled due to corona. Riders will get the chance to score important World Cup points for qualification to the 2021 World Cup Finals in April next year. 
In 2019 the inaugural World Cup qualifier in Budapest brought out the big guns and the event was won by Australian Olympian Kristy Oatley ahead of Dutch Olympian Hans Peter Minderhoud, and French Olympian Morgan Barbançon.
The 2020 CDI-W Budapest on 4 - 7 August will also host CDI classes and will therefore be a unique opportunity to compete and familiarize your horses with the show grounds in the lead-up to the European Youth Championships. Riders with sensitive horses can come early to Budapest and allow their horses to acclimatize and acquaint with the venue and atmosphere. 
The schedule includes a CDI 3* at small and big tour level, a CDI-YH for young horses as well as CDI classes for pony, children, junior, young riders and Under 25 riders, alongside a programme of CDN national tests.
The full schedule can be viewed here. 
eDressage Scoring, Degree of Difficulty, Top Judges
Stable Unikornis is proud to announce that the CDI-W will have implemented eDressage-scoring, which is a first for a Central European League competition. It will also have the Degree of Difficulty (DOD) assessment included for the floorplan for freestyles.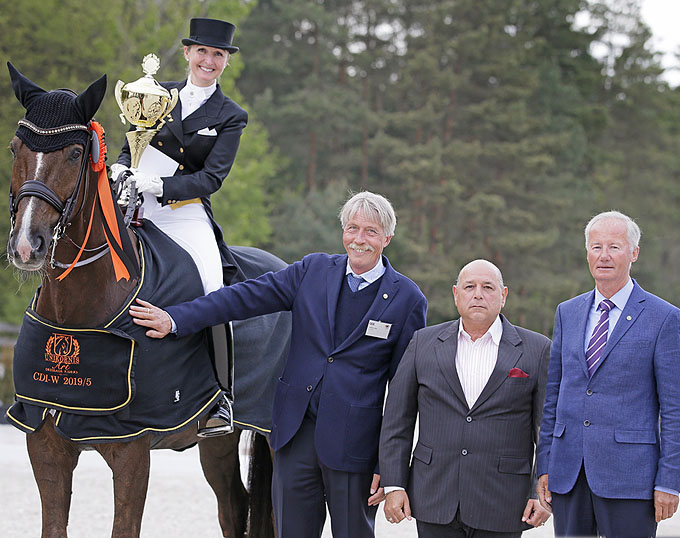 "In the past many riders requested this option for eDressage scoring and the Degree of Difficulty," said show organizer Arie Yom-Tov. "Each time we host a competition we try to make it better then the one before, answering to all the needs of the riders to make our event into one of the most prestigious in Central Europe. The show office will be run by Horse Events GmbH with Thomas Baur as supervisor and coordinator. Baur brings a wealth of experience to the show as he is also manager of the Global Dressage Festival in Wellington, Florida."
For the CDI-W show week, Stable Unikornis invited a string of Europe's best dressage judges, including 5* judges Thomas Lang as the president of the ground jury and Peter Holler (GER).
The ground jury is further made up of 4* judges Marietta Almasy (FRA), Trond Asmyr (NOR), Ulrike Nievelle (GER), Peter Hansághy (HUN), Jacques Van Daele (BEL), Janine Van Twist (NED), Alban Tissot  (FRA), and Orsolya Hillier (HUN). 
The competition venue also boasts top footing by Austrian company Ripro GmBH, in both the competition and warm-up arenas for the health and safety of the horses and the riders' comfort. 
Free Hotel Room for Early CDI-W Entries
In order to attract a top field of elite Grand Prix riders for the World Cup qualifier, show organizer Arie Yom-Tov has decided to offer a free hotel room to those CDI-W riders who enter the competition before Tuesday 14 July 2020. 
The hotel rooms are at the Spa and Thermal hotel Aquincum located 20 kilometers from Stable Unikornis.
"Corona has presented us all with new challenges in our lives and for our businesses," said Yom-Tov, who is a hotellier and real estate entrepreneur with a passion for dressage. "We have prepared the show grounds with a complete Covid-19 mitigation plan to make the venue safe and secure for competition. We hope that Europe's best riders will come to our shows."
The CDI-W / CDI 3* on 4 - 7 August 2020 will the dressage rehearsal for the 2020 European Youth Championships which start with the European Children/Junior Championships on 9 - 14 August 2020, the European Young Rider and Under 25 Championships on 17 - 22 August and the European Pony Championships on 25 - 30 August 2020. 
Related Links
Eurodressage Coverage of the 2020 European Youth Championships
Photo Report: Show Fun at the 2019 CDI-W Budapest
Kristy Oatley Cleans Up Competition at 2019 CDI-W Budapast World Cup Qualifier
Inaugural World Cup Qualifier in Budapest Hailed as Great Success
Budapest Gets 2020 European Championships for Ponies, Juniors and Young Riders
Hungarian Equestrian Federation to Restart National Competitions, In Preparation of 2020 European Youth Championships in August
Budapest Throws a Life Line: Offers to Host 2020 European Junior/Young Riders Championships