Denmark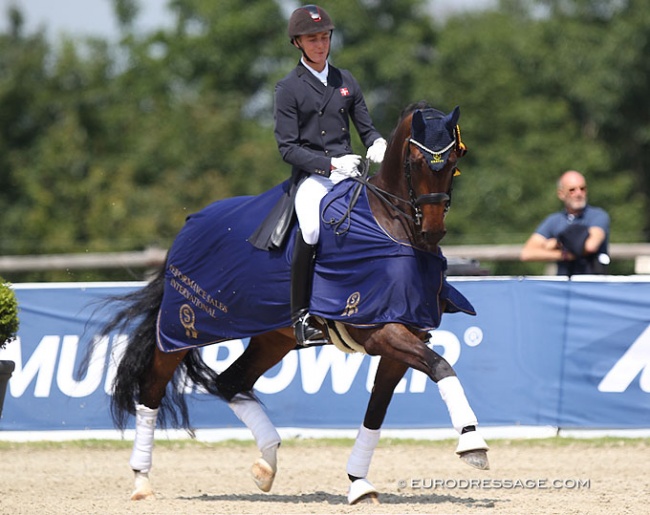 The Danish equestrian federation has announced the pony, junior and young riders' team that will represent Denmark at the 2020 European Youth Championships in Budapest on 9 - 30 August 2020.
Danish team trainer Dennis Fisker based his selection on the performances of the riders this 2020 show season as well as domestic training sessions. 
The pony riders were picked based on national performances, while team candidates for the junior and young rider team were sent to last weekend's CDI Hagen to battle it out. 
Denmark has not selected any children. The Under 25 is still to be announced.
The Danish teams include:
Pony Riders:
 Liva Addy Guldager Nielsen - Dàrtagnan 187
Sophia Boje Obel Jørgensen - Adriano B
Josefine Gerd Nielsen - Dot Com
Natalie Thomasen - Lykkeshøjs Dream of Dornik
The first reserve is Thilde Rude Hare (Morgensterns Dakar), the second reserve is Elisabeth Cecilie Bonefeld-Dahl (Gambyes Hanneken WE)
Junior Riders:
Alexander Yde Helgstrand - Grevens Sa´Va (reserve horse Santiago 221)
Frederikke Gram Jacobsen - Ryvangs Zafina
Kristian Wurtz Green - Bovbjergs Zhiwago
Maja Emilie Leth - Stasia EG
The first reserve is Ida Kirstine Bjørn (Søgaard Ballerina), the second reserve is Amalie Skov Christensen (Sandbæk´s Wonder-Hitt)
Young Riders:
Maria Mejlgaard Jensen - Antango (reserve horse Uno)
Sara Aagaard Hyrm - Skovborgs Romandinov
Karoline Rohmann - Jakas Don Louvre
Laura J. Rasmussen - Aatoftens Dornier
The first reserve is Sophia Ludvigsen (Safari Klintgaard), the second reserve is Cecilie Hedegaard (Silhuet)
Photo © Astrid Appels
Related Links
Yde Helgstrand and Gram Jacobsen, First Danish Team Nominees for 2020 EYC
Eurodressage Coverage of the 2020 European Youth Championships