Footing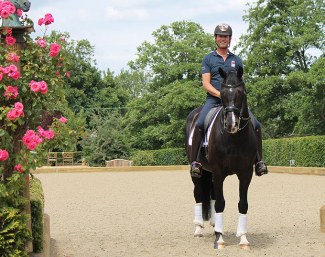 Team GBR dressage rider, Carl Hester recently invested in giving his horses the world's finest, synthetic training surfaces from Martin Collins. Martin Collins Enterprises are the world's leading manufacturer of synthetic equestrian surfaces.
Installing over 500KM of racetracks all around the world and top level FEI competition surfaces throughout Europe, Australasia and the USA.
While the world came to a standstill with the onset of the Coronavirus pandemic, Carl took the opportunity for this downtime in training and teaching to let the articulated lorries and plant machinery take over his equestrian facilities. Once the lockdown rules allowed for building work to commence, the Martin Collins team were on site removing the old indoor and outdoor surfaces, replacing them with the two options Carl had chosen.
Vets recommend training horses on a variety of surfaces to encourage strengthening the soft tissues in the legs and Carl chose two different products from the Martin Collins range to give his horses this difference in going.
Carl's Choice
Ecotrack was the choice for his indoor surface, having ridden on this premium mix at Olympia, Royal Windsor and Hickstead. Ecotrack offers outstanding stability under foot, for confidence, security and top performance. With its generous wax content it is ideal for indoor arenas and needs no watering.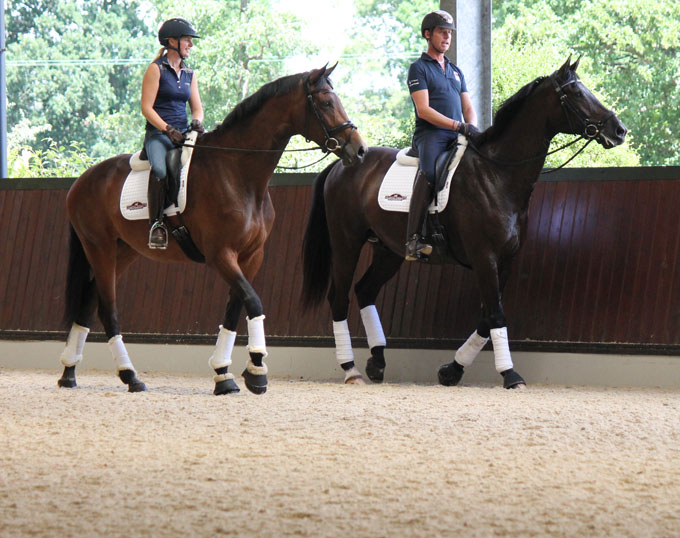 Activ-track was chosen for the outdoor arena. A slightly "looser" blend, it has plenty of fibres and cushioning, enabling the horse to work into the surface a little more. It provides stability underfoot, is highly durable and easy to maintain. Ideal for outdoor surfaces as it drains easily and is resistant to freezing enabling the horses to be worked all year round.
Carl commented
"I love our new surfaces. They rode perfectly from day one and all my horses seem to have an extra spring in their step! I was delighted with the Martin Collins team who worked hard to get the surfaces installed in a short period of time. They were highly professional, the quality of workmanship and the surfaces is exemplary. I would recommend Martin Collins to anyone who wants the best training surfaces for their horses, they are worth every penny."
Nick Collins, General Manager commented
"We are delighted to be Carl's choice of arena surface supplier. He has always been complimentary about our world class products and it's great to be able to help him, his team and his clients train their horses safely and with confidence."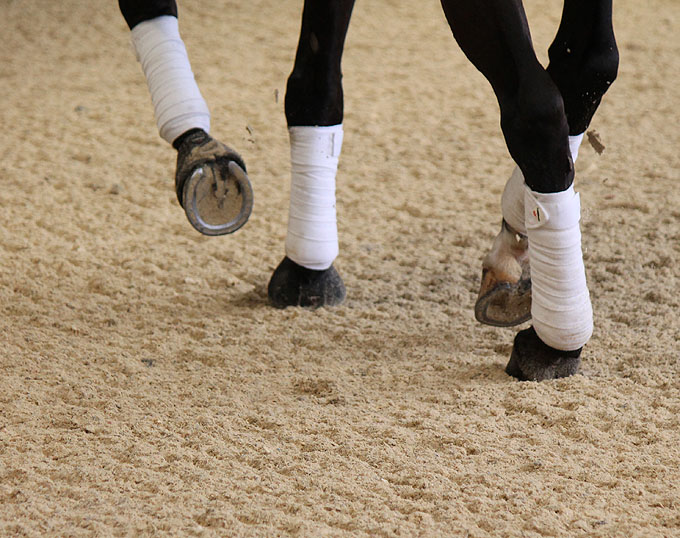 Developed to support big-moving performance horses, Ecotrack is the arena surface of choice for professionals and international events alike, where secure footing and durability are paramount. This competition surface is a blend of mixed fibres, high-grade industrial washed silica sand and PVC granules.
Designed for the professional yard or owner/rider that wants to enjoy all the benefits of a wax-coated surface, Activ-Track is a high-quality arena surface for all disciplines. With cushioning and extreme stability underfoot, alongside high durability, Activ-Track has been chosen by establishments ranging from dressage trainers, equine colleges, veterinary practices, riding clubs, professional event riders and competition venues.
For more information about all our surfaces visit www.martincollins.com
Visit Martin Collins on Facebook, Twitter, and Instagram