Ireland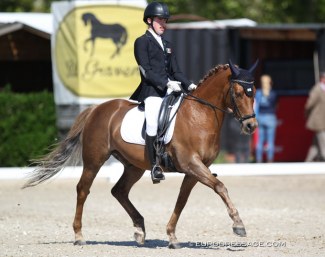 Horse Sport Ireland has announced the Irish pony team that will compete at the 2020 European Youth Championships in the Budapest Region – Pilisjászfalu in Hungary from 26 - 30 August 2020.
The team will be accompanied by Irish youth team manager Anne Marie Dunphy. 
The Irish pony team includes:
Rachel Carr with Calelvador May Blossom
Cillian Curran with Blokland's Hoeve's Amor
Martha Jobling Purser with Validos Starlight
Oscar O'Connor with Top Hero 2
The non travelling reserve is Shauna Fitzgibbon with Damocles LL
Ireland is not sending any children, junior, young riders or Under 25 riders to Budapest due to lack thereof or not having achieved the level for Championship representation.
Speaking after the announcement, Anne Marie Dunphy, Horse Sport Ireland Youth Dressage Team Manager said:
"This year preparing and selecting a team for the European Championships posed many challenges but it was undoubtedly the most competitive and intense selection process we have ever had. With seven strong combinations in contention we had an extremely tough decision and I would like to congratulate the athletes, parents and support teams for their commitment and exemplary team spirit."
Hungary on the Green List
The Irish team's participation at the Championships in Hungary is subject to the current Covid-19 travel restrictions remaining unchanged.
At present, Hungary is included on the Green List of countries where the Department of Foreign Affairs have stated Irish people can travel to by taking 'normal precautions.' The Green List is reviewed by Government on a fortnightly basis based on advice from officials including public health experts. Horse Sport Ireland will continue to closely monitor and follow all Government travel advice up to the date of the Championships.
Joe Reynolds, Chairman of Horse Sport Ireland and the Dressage High Performance committee said;
"I was delighted to be involved in the selection process to see at first hand the determination and ability of the pony riders. The long listed combinations were closely matched and they coped well with the pressure that a competitive process brings. They can all be proud. HSI have invested in the development of Dressage, Show Jumping and Eventing through the High Performance programs at all levels and our participation in these championships is a key part of the development pathway. In this unusual year we wish all our athletes well."
Related Link
Eurodressage Coverage of the 2020 European Youth Championships