Grand Prix Sales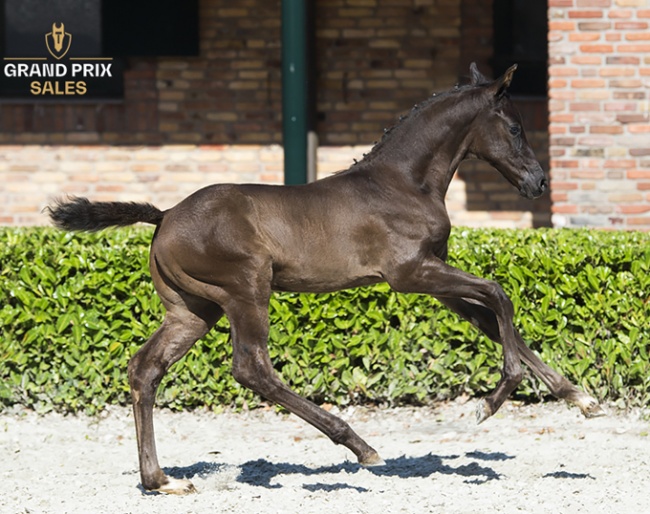 The colt Paco dos Santos became the best seller of the 2020 Grand Prix Sales, an online dressage foal auction held in The Netherlands. The bidding concluded on 4 August 2020. 
Paco dos Santos (by Imposantos x Quantensprung) sold for 33,500 euro to Germany. 
The colt Patton EH (by Le Formidable x Florencio) was the second most expensive foal of the auction. He sold for 27,000 euro to Dutch media celebrity and dressage fan Britt Dekker. 
Americans acquired Proud of Glamour (by Glamourdale x Wynton) for 20,000 euro and Portofino DDH (by Jameson x De Niro) for 12,000 euro.
Puccini (by Desperado x Florencio) will move to Spain for 9,500 euro and Pallache (by Apache x Eye Catcher) sold for the same amount, but moves to the UK
Peanuts SG (by Daily Diamond)  sold for 8,500 euro to The Netherlands, Phinirma (by Desperado) for 8,000 euro.
Phoenix P (by Lord Europe) found a new home in the Czech Republic for 7,500 euro.
Related Link
Rare & Exclusive Dressage Foal Collection Grand Prix Sales Online 2.0!