U.S.A.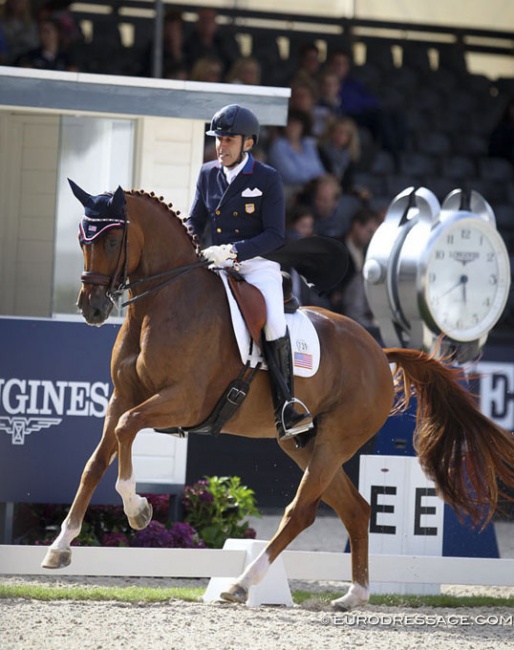 Olympic dressage rider Dr. Cesar Parra is heading towards the 2020 USEF National Young and Developing Dressage Horse Championships in Wayne, IL, as the number #2 ranked rider on two horses, Don Cesar and Sir Beckmann with the support of Eduardo Trujillo, a fellow Colombian from Cesar's hometown.
Since 2010 the Whitehouse Station, NJ based Parra has been qualifying a string of young stars for these U.S. Developing Prix St Georges and Grand Prix Horse Championships. This year's Championships take place at Lamplight Equestrian Center on 18 - 23 August 2020.
Don Cesar, from Young Horse medalist to Developing Grand Prix
One of Cesar Parra's most reliable and successful horses in the past decade, is the 10-year old Westfalian gelding Don Cesar (by Desperados x Manhattan).
Don Cesar enjoyed an illustrious career coming up through the ranks of the young horse and developing horse program. He got the bronze medal as a 5-year-old and was Reserve Champion as a 6-year-old. He went on to represent the United States at the 2017 World Young Horse Championships in Ermelo, Netherlands as a 7-year-old. As an 8-year-old he was the reserve champion as a Developing Prix St. Georges Horse, successful in the small tour internationally in 2019 and this year he will appear in the Developing Grand Prix Horse division as the number 2 ranked horse in the U.S.A.
Purchased as a 3-year old at his friend Matthieu Beckmann's in Germany, Don Cesar has been a pleasure to develop
"He is such a gifted mover. He's not the tallest, but he makes himself big in the arena and is always working from behind," Cesar explained.
Sir Beckmann Coming into His Own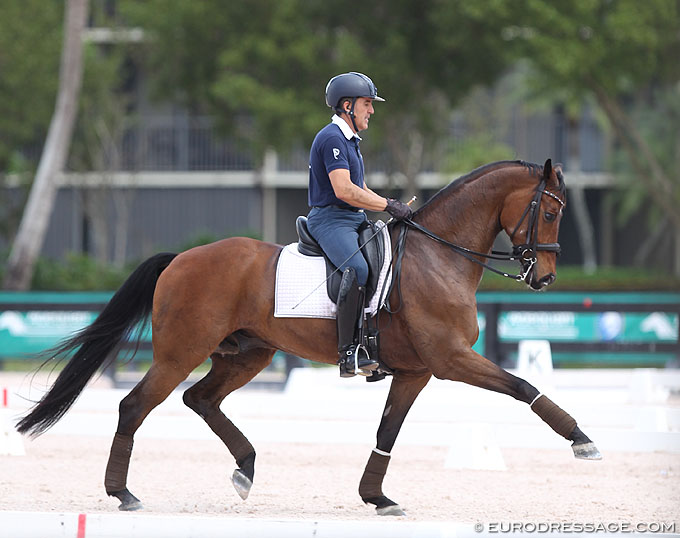 Cesar's second ride at Lamplight is Sir Beckmann, who was also sourced at Matthieu Beckmann's stallion station in Wettringen, Germany.
The 8-year old Hanoverian gelding Sir Beckmann (by Sir Donnerhall x Wolkenstein II), was bronze medalist at the 2018 U.S. Young Horse Championships in the 6-year old division. This year Parra qualified the 8-year old for the Developing Prix St Georges Horse Championship as the # 2 seed in the rankings.
"This horse is really fantastic with such amazing gaits," said Cesar. " I love him very much, and I'm looking forward to what he's going to bring in years to come. I have been very vigilant in his development and training to make sure he keeps loving what he does. I regularly take him in the long reins as he enjoys this break from riding under saddle, but we can continue working on his athleticism."
A Year of Change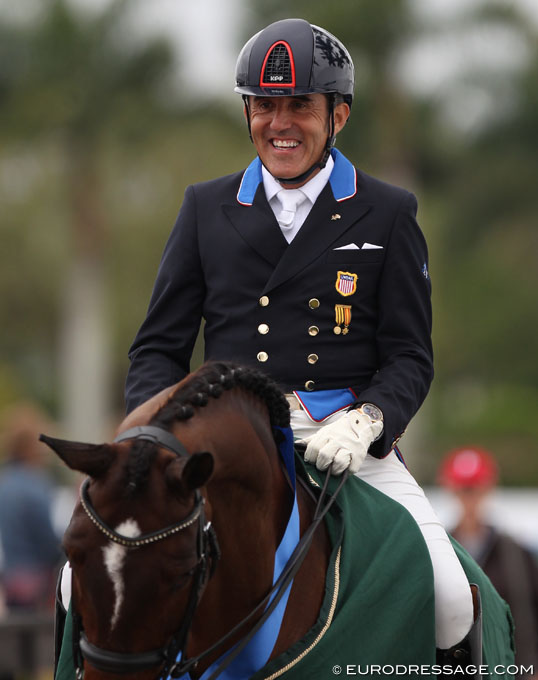 Originally from Ibague, Colombia, Parra competed at the 2004 Olympic Games in Athens, 2005 World Cup Finals in Vegas and 2006 World Equestrian Games in Aachen. In 2010 his newly minted U.S. citizenship qualified him to compete for the U.S.A. He won team gold at the 2011 Pan American Games, rode at the 2014 World Cup Finals in Lyon and the 2017 World Young Horse Championships.
In 2020 the world has undergone a global change due to the corona pandemic and Cesar admitted that for him the year has also become pivotal. Cesar finds that he has reached a point of maturity in his life and career in which medal chasing is only the icing of the cake. He now prefers to savour the journey.
"Given the lockdowns and being forced to take a pause, has given me time to reflect and to truly enjoy my connection with the horses. I feel truly blessed that given all that is happening in the world I can have such tremendous joy in my life." confessed Cesar who is being coached by 5* judge Anne Gribbons. "It's easy to be told to 'relax, but when you have a business that needs to be kept running, it is challenging. I have come to a point where I believe 'what will happen, will happen'. I want to enjoy the journey and if it doesn't come tomorrow, there will be a next time."
Looking Ahead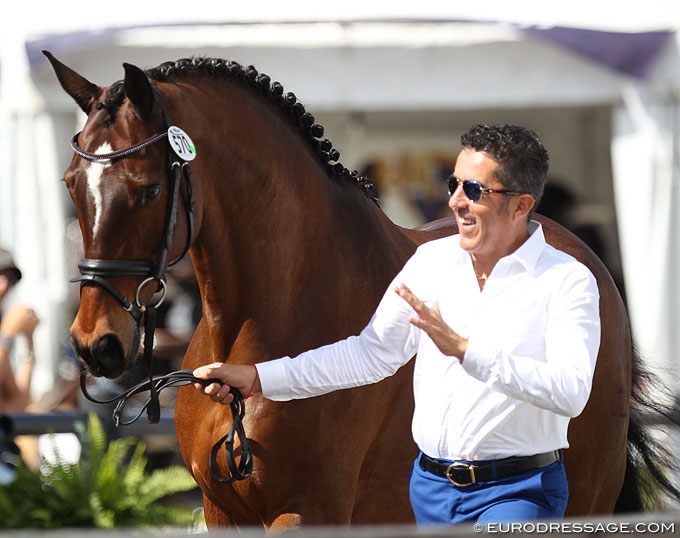 The past few years, Cesar focused more on developing young horses and coaching students. Cesar has rebranded his business from Piaffe Performance to "Dr. Cesar Parra Dressage" as an outward sign of the re-orientation of his business, focusing on the best outcome based on the development of the horse versus the expected time frame.
His ties with his birth country Colombia have also become stronger than ever. In July 2019 he was awarded with the San Jorge Military Medal in recognition of his conduct and for his work and support as coach of the Colombian National Army Cavalry. Honored again in November 2019 Cesar was awarded a second Military Medal, the Pantano de Vargas Medal, for his mentorship and expertise to the officers in his charge. Cesar is excited to continue to support the Cavalry and help develop great riders and a new concept focusing most on the welfare of their horses.
"Thinking of the future I want to continue to enjoy riding my horses and focus on the development of my horses and my connection with them," Cesar stated.
Photos © Astrid Appels
Related Links
A Fresh Approach In 2020 Paid Off For Cesar Parra and His Team
Cesar Parra and Mr Bumblebee Sweep 3* Small Tour at 2020 CDI Wellington
Cesar Parra and GK Don Cesar Head to the U.S. Developing Horse Championships # 1 In the Rankings
Parra and Fashion Designer OLD Claim 2017 U.S. Developing Grand Prix Horse Championship Title
Dr. Cesar Parra awarded San Jorge Military Medal from Colombian Army