Hanoverian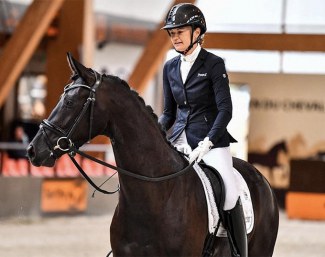 Haras de Malleret's flagship stallion, Danciano de Malleret, achieved a double whammy at the 2020 French Breeding Championship on 27 - 30 August with no less than two of his offspring becoming National Champion. 
Danciano de Malleret (by Dancier x Rotspon) was the talk of the town at the French Nationals in Le Mans because two daughters secured the champion's title and gold medal. 
Harpège Grez Neuville (by Danciano x Gribaldi) became the 3-year old Mare Champion, presented by Olympian Jessica Michel-Botton. 
Kankaline de Ticop (by Danciano x Soliman) was named the 2020 French Foal Champion in the filly category. She received top scores with a 9.2 for general impression, the high score of the day in all categories.
A second Danciano offspring, foal Kadanse Utopia (by Danciano x  Sandro Hit) finished fourth.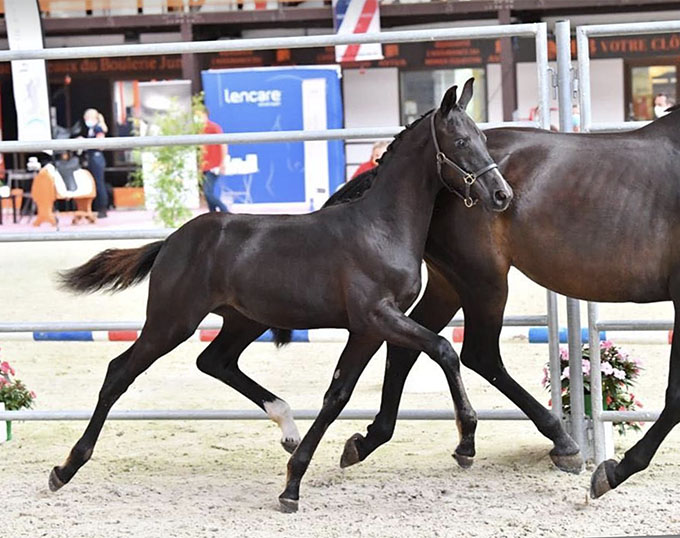 "Danciano continues to confirm his great qualities as a breeding stallion and consistently stamps his offspring," said Gerald Martinez of Haras de Malleret. "He passes on elegance, performance, strength, quick powerful gaits, a regularity and an incredible character."
While Haras de Malleret continues to offer Danciano at stud for breeders, the stallion has relocated to Germany three months ago, where he begun his training under German Olympian and team gold medalist Dorothee Schneider. 
"The two are getting to know each other and it's going wonderfully," Martinez added. "His next competition start will be announced as soon as his show schedule has been decided."
Discover Danciano de Malleret at www.haras-malleret.com
Related Links
Dorothee Schneider Gets the Ride on Danciano de Malleret
Gerald Martinez: "Danciano de Malleret is Making his Mark as a Breeding Stallion"
Haras de Malleret Brings the Best of German Dressage Breeding to France
Danciano Sold to France
KWPN Stallion Jay Destino Sold to Switzerland