Bits 'n Pieces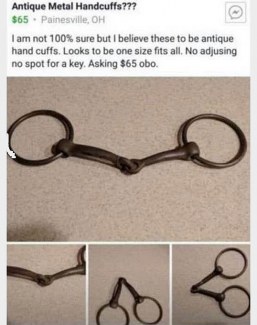 Spanish Olympian Severo Jurado Lopez has received a second horse in training from his former employer, Gert-Jan van Olst. The 9-year old Hanoverian licensed stallion George Clooney (by De Niro x Wolkentanz) has moved from The Netherlands to Denmark, where he will continue his training to Grand Prix level under Jurado. The stallion was previously trained by the riders at Van Olst but has only competed once at an international show in his career so far. In 2018 Franka Loos rode the horse in the small tour at the CDI 1* in Ermelo.  Two months ago, Van Olst reconnected his ties with Jurado and sent Charlotte Fry's ride Fendi T there.
Dutch junior rider Chiel van Bedaf collected 1,270 euro for the KiKa foundation, a Dutch Children's Cancer Charity. In 2008 the 5-year old Van Bedaf was diagnosed with leukemia and he battled the disease for two years with various chemotherapies. In 2010 he was proclaimed cured and the family held a fundraiser at the time. Ten years later, the 17-year old Van Bedaf held a new fundraiser with the help of his father, Grand Prix rider Hans van Bedaf. He organised a test-riding clinic and all the proceeds were donated to KiKa. Chiel was member of the gold medal winning Dutch team at the 2017 European Children Championships. He is now competing at junior and young rider level.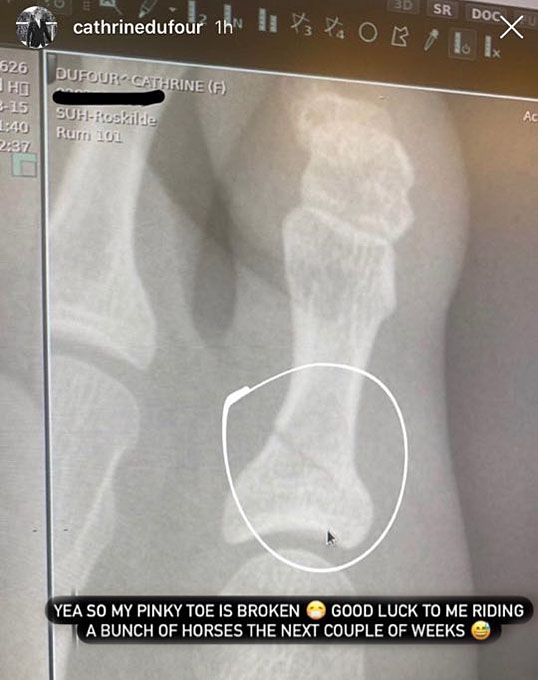 Ouch. Cathrine Dufour fractured her pinky toe on a brief staycation holiday in Denmark with her girlfriend Rasmine Laudrup. While she has been riding with the broken toe, Dufour admits it's painful and will see how she manages it in the next four weeks that it will take to heal.
Dufour also had a swap in grooms. Her long-time head groom Catarina Hall decided to explore new horizons and she has been replaced by Maria Riis, who already groomed for Dufour in her pony time.
Dutch Under 25 Grand Prix rider Lotte van den Herik has acquired the 9-year old KWPN stallion Giovanni (by Ampere x Scandic x Mantovani). Bred by S. Wijnveen and purchased as a foal by Wendy Scholten, the bright bay Giovanni was presented at the KWPN Stallion selection for licensing in 2013, but not accepted. Scholten trained the horse up to schooling Grand Prix level and has now sold him through Van den Herik's trainer Frenk Jespers. 
Swedish Grand Prix team rider Antonia Ramel got engaged to her boyfriend Manuel one week ago. "I'm a very lucky person to have you Manuel in my life, My becoming husband. I couldn't have found a better person to share my life with," she took to Instagram.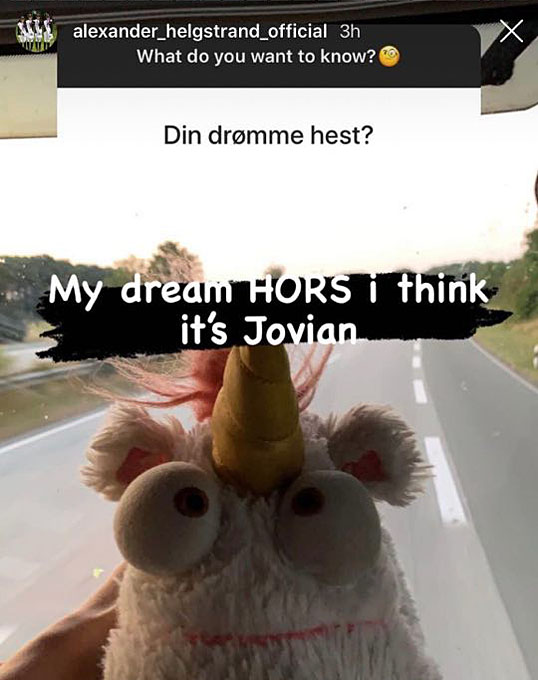 U.S. Olympian and dressage judge Hilda Gurney (77) fell off a 4-year old and broke her clavicle and ribs in July. Gurney lives in Moorpark, California, and is still an active rider. Speedy recover!
Watch out Andreas Helgstrand. His eldest son, Alexander Yde Helgstrand, has revealed on Instagram that World Young Horse Champion Jovian is his dream horse. Yde Helgstrand is the 2019 European Pony Champion and recently won team silver and placed fifth individually at the 2020 European Junior Riders Championships. On a Q&A session during the long drive home to Denmark, Alexander confessed that his dream horse would be Jovian. 
Blue Hors stud acquired the 3-year old Danish bred Hojgaardens Zacksmir (by Zack x Sir Donnerhall), bred by Solveig and Christian Jensen and ridden by Jørgen Rieffestahl. The beautiful chestnut participated in the 2020 Danish Warmblood Stallion Licensing last March and also won the Blue Hors Championship for 3-year olds.