FEI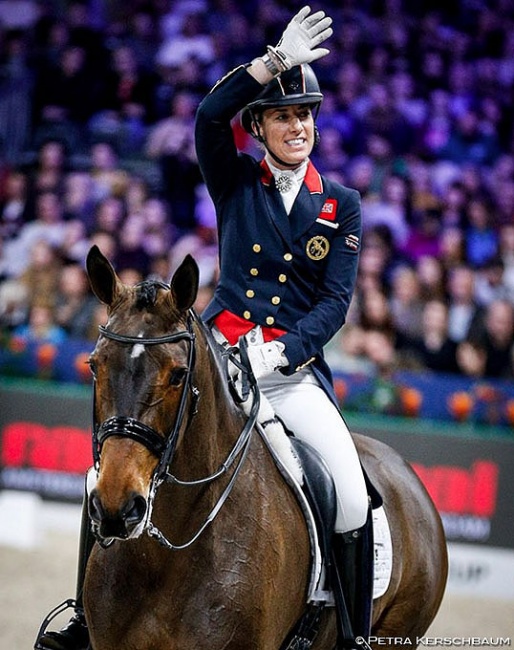 The corona pandemic continues to upend the international dressage competition calendar and it is already beginning to have its effects on the 2021 show season with two World Cup qualifiers biting the dust.
Autumn Outdoors Cancelled
The 2020 CDI's in Flyinge (23 - 27 September), Troisdorf (24 - 27 September), Nice (1 - 4 October), Kristiansand (1 - 4 October), Tallinn (2 - 4 October), Lisbon (8 - 11 October) have all been cancelled.
Today the CDI Munich Indoors  (19 - 22 November) announced its cancellation.
But it will be bracing onself for the cancellations that will follow with indoor competitions this autumn and winter. Many governments have put heavy restrictions on the amount of people allowed indoors at big sport events. Limited ticket sales make many shows not viable. 
Western European League World Cup Circuit Slimmed Down
The 2020 - 2021 Western European League World Cup qualification circuit is slimming down. Stuttgart and Madrid have already pulled the plug and now another prominent CDI-W follows.
The 2021 CDI-W Amsterdam (28 - 31 January 2021) will not take place. The organizers said: "we like to do what Jumping Amsterdam stands for: bring people together, enjoy top sport and have a sell out audience to fill the RAI Amsterdam building with a fantastic atmosphere. Unfortunately corona measures and the uncertainty of this moment in the country make irresponsible to have the event taking health and finances into consideration."
Western European League World Cup shows that are still at a go - at this moment - are Vilhelmsborg (11 - 18 October), Lyon (29 - 30 October), Salzburg (3 - 6 December), London (16 - 21 December), Mechelen (26 - 30 December), Neumunster (18 - 21 February), and 's Hertogenbosch (11 - 14 March). 
Related Links
CDI-W Stuttgart Canceled, More 2020 Indoor Competitions at Risk due to Corona Measures
FEI Refinances in Corona Times, More Than 50% of CDI's Cancelled This Year, So Far
Cancelled CDI's due to Corona Virus Clampdown