The Netherlands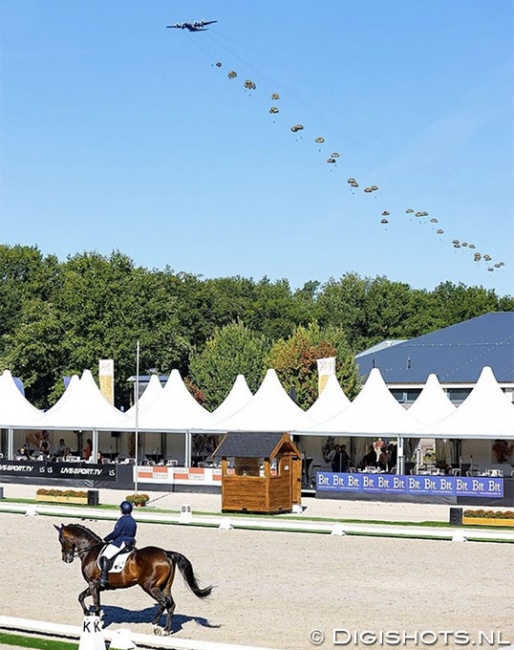 The Dutch Royal Airforce held the Airborne Ede Commemoration on 19 September 2020 right during the 2020 Dutch Dressage Championships in Ermelo, The Netherlands
The Airborne Ede 2020 commemoration was to celebrate the brave soldiers who fought for freedom 76 years ago during operation Market Garden in World War II.
Eleven airborne brigades were present at the memorial in memory of the happenings and victims. While the ceremony was closed to the public due to Covid-19, the event was broadcast. 
During the ride of Dutch para rider Yvette Overgoor on Ace, an impressive display of para troopers jumping out of a plane took place, creating a unique backdrop for her ride. Horse and rider were unphazed by what happened in the distance behind the Ermelo show grounds. 
Photo © Digishots