Germany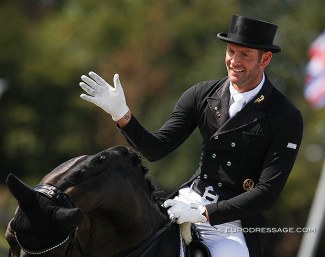 German professional dressage rider and trainer Marcus Hermes has decided to leave his employer, Freiberger Hof, after six years and go independent on 1 January 2021. 
Dressursport Deutschland reported the news of Hermes' surprising departure from the stable that has brought him so much success. 
The 35-year old Hermes initially wanted to became a veterinarian but it meant he would have to give up riding and ended up choosing a career in the saddle. He initially worked seven years for Hubertus Schmidt and one year for Rudolf Zeilinger. 
Hermes international show career began in 2012 when he presented Nancy Gooding's Flynn PCH for Hubertus Schmidt at the 2012 World Young Horse Championships in Verden. His CDI small tour debut was in 2013 in Hagen on Flynn. 
Freiberger Hof
In 2014 Hermes moved to Freiberger Hof, owned by the Baumgurtel family, replacing Matthias Bouten as head rider. There he trained their two pony riding daughters Lucie-Anouk and Lana-Pinou, as well as develop the young horses to FEI level.
In his time at Freiberger Hof he qualified seven horses for the Bundeschampionate and competed Sweetheart FH (by Scolari x Hohenstein) at the 2015 World Young Horse Championships in Verden. He qualified three horses for the Nurnberger Burgpokal Finals and four for the Louisdor Cup Finals.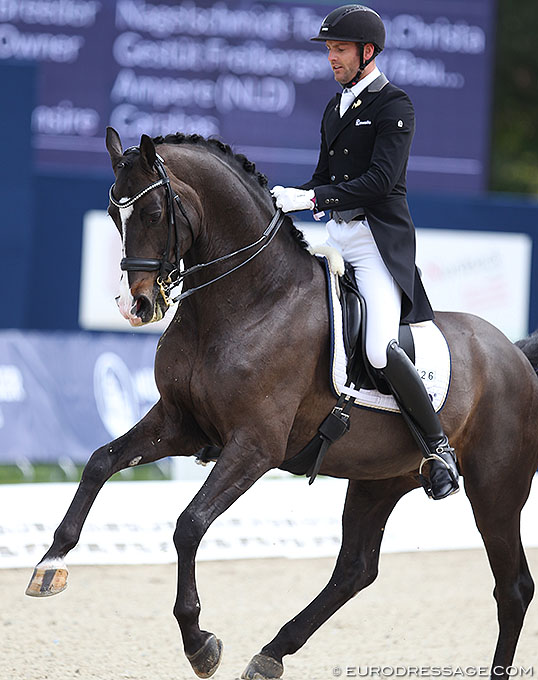 He made his international Grand Prix debut in 2016 aboard Cabanas FH (by Carabas x Partout), but it was aboard Abegglen FH that he achieved a career highlight by getting submitted to the German B-squad. Soon afterwards Abegglen (by Ampere x Carabas) sold to Austrian Victoria Max-Theurer for a six figure amount, the sale was in mutual agreement between Baumgurtel and Hermes.
Hermes received training from Wolfram Wittig the past six years.
Independence
Although Hermes still had a string of horses to train at Freiberger Hof, he decided to go independent as of the new year. 
"I had six great years at Freiberger Hof with the Baumgurtel family, but now the time has come to walk new roads and stand on my feet," Hermes stated in a joint press release. 
Beatrice Baumgurtel added that, "we fully support Marcus' step to independence. We will continue to collaborate in the future."
Hermes, who was the 2014 German Professional Dressage Riders' champion, has not yet announced where he will relocate to.
Photos © Astrid Appels
Related Links
Abegglen Sold to Victoria Max-Theurer
Hermes and Müller Submitted to German B-Squad
Wagner, Hermes, Koschel Sweep Big Tour at 2019 CDI Waregem
Marcus Hermes' Grand Prix Ride Rovereto Passed Away
Marcus Hermes Edges Out Timpe in 2014 German Professional Dressage Riders Championships
Bouten Out, Hermes In at Freiberger Hof