Bits 'n Pieces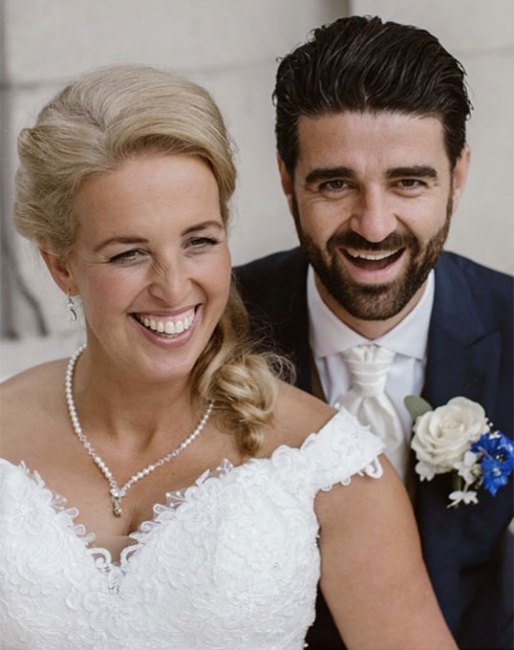 Dutch dressage professional Joyce Heuitink got married to her partner  Simon van Rooijen on 12 September 2020. The couple got engaged on 6 March 2020. Van Rooijen is an account manager for Cruyff Courts, which is part of the Johan Cruyff Foundation. "The best day of our lives," she wrote. "An amazing day with unforgettable memories. Forever love."
The 8-year old KWPN mare Halesta (by Quadroneur x Weltart x Larome) has been sold to Helgstrand Dressage. Previously owned by Willeke Bos of Stal 104 (breeder of Vitalis), the black mare was trained and competed up to M/S* level by Vai Bruntink.
Dutch dressage rider Hennie Roffels sees her second Grand Prix horse sell abroad. Her Friesian stallion Douwe van R (by Maurits) has sold to the U.S.A. The black was owned by Jolanda Schreuder and Sybren Minkema. The non-approved stallion was also driven in hand.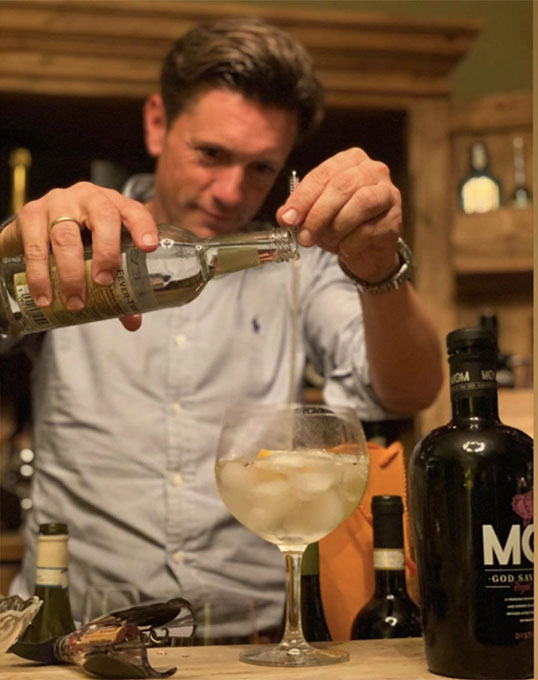 Dominique Filion has bought a new horse, the Dutch warmblood bred Hermes V (by Bretton Woods x Goldstar). The black Hermes V was previous owned and shown by Sanne Verzendaal, but sent to Filion to be sold. She ended up buying him herself.
Horses.nl reported that the KWPN licensed stallion Kenzo US (by Bordeaux x Ferro) has received a new rider, Rachelle Seijbel. The bay Kenzo is owned by Joop van Uytert and was leased  to stallion keepers Hans and Corneli Goedhart. 
According to De Hoefslag, the legal soap opera around Dutch-Turkish Ceylan Avinal and the ownership of her top horse Zygrande Le Coupied has come to an end. The Higher Appeals Court ruled that Avinal and not her ex-step dad Theo Verboort is the owner of the horse.  Like in a Hollywood thriller, a tug-of-war took place between Verboort and Avinal with the horse moving stables regularly. Then Avinal fled to Turkey with the horse in the still of the night and lived a life undercover. After a 4-year legal battle this has now come to an end. The court ruled that Avinal is the owner and she can now go back to competing the 16-year old.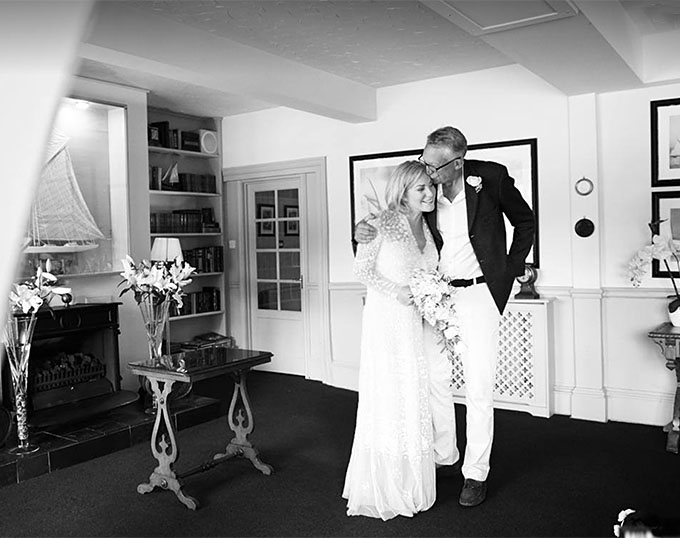 British Grand Prix rider and trainer Nicky Barrett and her fiancé Simon Pasco tied the knot in a private wedding ceremony at Cary Arms at Babbacombe Beach, Devon on 12 September 2020. The couple had been engaged for almost a year and have been together for almost four. Barrett and Pasco kept the ceremony small and private as Covid-19 regulations did not allow more than 6 people to be present. "We went ahead with just the dogs and us," Nicky smiled. "Not the wedding we had planned but as it's not the first wedding for either of us we just did it quietly. However, we hope to be free from Covid next year and have a party." The local seal Sammi was swimming in the bay behind as they said their vows. "That was really fun!" Pasco has no horsey background and works in psychometric.
One month after getting surgery for kidney stones, the 82-year old Swedish Grand Prix rider Ulla Hakanson is back in the saddle and competing. The 12-time Swedish Grand Prix champion (and record holder with those titles) commented, "the only thing is that I feel a little bit more tired." Check out a photo of this evergreen competing in Flyinge!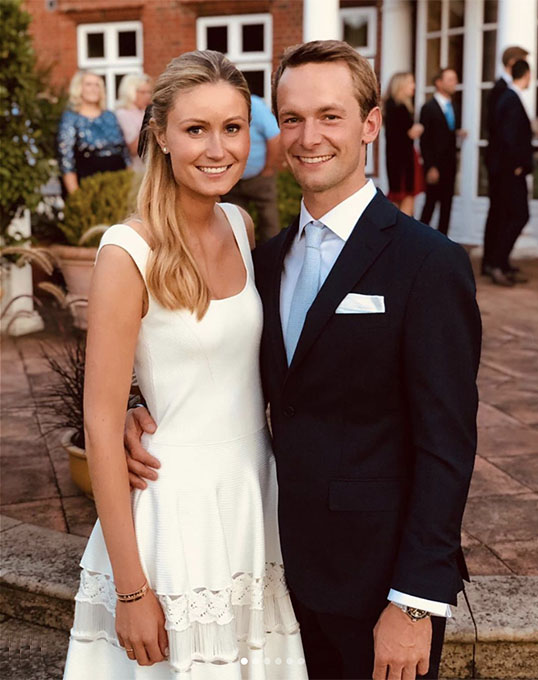 More wedding bells in dressage land. German dressage rider Caroline Wilm (28) and German show jumper Patrick Stuhlmeyer (30) got married on 25 September 2020. Wilm is the daughter of Petra Wilm, owner of the Trakehner breeding farm Gestut Tasdorf and former president of the Trakehner Breeding Society. Caroline's dressage career is very nationally oriented. She competed a little at CDI's in 2013 as a Young Rider (on First Class), but since then sporadically appeared on the international stage. Her last CDI was in Neumunster in 2018 with the Trakehner Elfado (by Kostolany x Roncalli xx). She is currently competing Avec Plaisir (by Elfado x Alcatraz) at local shows. The couple got engaged in Paris in December 2019 and the wedding took place on 25 September 2020 at Gestut Tasdorf. Many prominent young German dressage riders attended, including Charlott Maria Schurmann, Stella Roth, and Friederike Tebbel (née Hahn).
Former Dutch junior team rider Pem Verbeek has a new iron in the fire. The 17-year old acquired the 6-year old Escadeur (by Escolar x Show Star) at the beginning of the summer. Verbeek rode on the Dutch team at the 2019 European Junior Riders Championships with Fernando Torres (by Florencio x Sandro Song).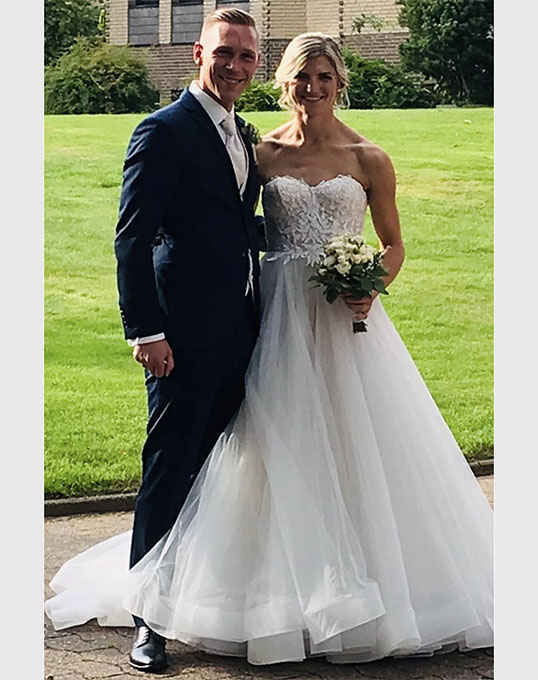 And wedding bliss continues: German dressage rider Madita Zurheide (29) married Sebastian Rentz on 28 August 2020. Madita made her international show debut on Sir Olivier (by Sir Oldenburg x Classiker), competing him at international small tour level in 2013. She briefly rode at Under 25 Grand Prix level in 2015 and 2016. Her last international was at medium tour level at the 2016 CDI Achleiten. Zurheide is active with a large string of young horses at national level. This year she's been showing Franklin, Van Primero, Florenz, Rubina and Holly Holister amongst others.  Madita's husband Sebastian Rentz brings a breeze of non-horsiness to her life. A salesman for MIT Moderne Industrietechnik, Rentz is a big soccer fan. The couple lives in Herford and Madita runs her dressage business from the Meyer zu Hartum equestrian center. They have a daughter together, Carlotta.