FEI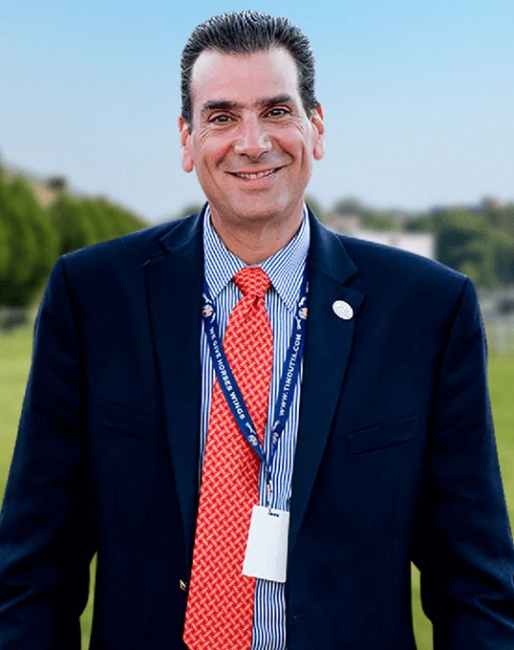 At the conference call meeting of the FEI Dressage Committee on 5 August 2020, it has been decided that the 2023 Pan American Games will remain with mixed level teams (small/big tour combinations).
The plea to move the Pan American Games up to Grand Prix level, like all other continental championships, and stimulate Latin American nations to be ambitious and reach for Olympic level competition has been once again curbed by recommendatiopn of the Pan American Equestrian Confederation (PAEC), which uses the current corona pandemic as an excuse to slow down the developing of dressage sport in South America.
FEI Dressage Director Bettina de Rham received a document from PAEC asking to keep the mixed format (Small and Big tours) for the 2023 Pan-Am Games "as the covid situation made it difficult for NFs to increase the standard of the combinations enough to have complete teams on GP level in 2023," the FEI dressage committee stated
The FEI Dressage Committee, which includes Frank Kemperman (chair), Irina Maknami, Andrew Gardner, George Williams, Beatriz Ferrer-Salat and Patrik Kittel at the moment, agreed to this request
The mixed format will be kept for 2023, and then aim to move to Grand Prix only.
PAEC Decides the Level at Pan Ams
The Pan American Equestrian Confederation (PAEC) is currently chaired by Venezuelan Cesar Hirsch.
This mixed team format has been used at the 2015 and 2019 Pan American Games, before that it was a Championship at small tour level.In 2015  nine combinations competed at Grand Prix level, in 2019 there were 8 in a field of 38.
In an interview with Dressage-news.com in January 2020, the Wellington, Florida based Hirsch said he wanted to propose mixed teams of Medium Tour and GP combinations for the 2023 Pan Ams in Santiago, Chile. 
"We're talking about Intermediate Tour instead of Small Tour. Intermediate II to go to Grand Prix is basically just a little step," Hirsch told Dressage-news. "Change is not only what we want it's what we need. We always ask for more slots. At the end we have to be realistic."
Related Links
Yvonne Losos de Muniz: "It is Time To Take the Pan American Games Back to Grand Prix Level"
U.S.A. Wins Team Gold at 2015 Pan American Games and Ticket to 2016 Olympic Games
Double Gold and Individual Silver for USA at 2015 Pan American Games
It's Team Gold and a Tokyo ticket for Canada at 2019 Pan American Games