Oldenburg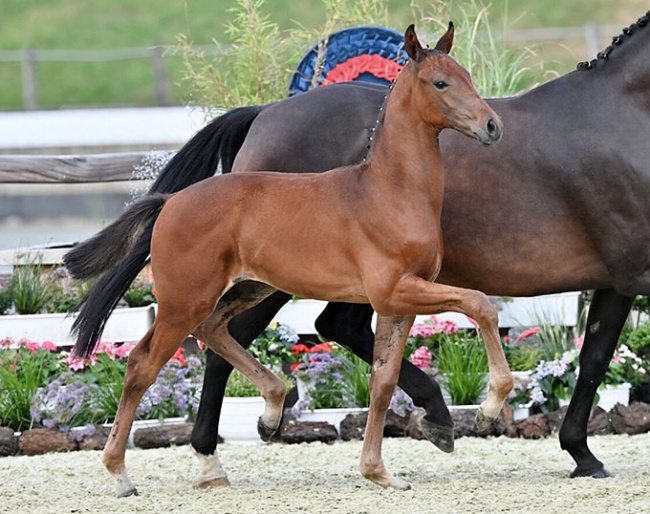 Oldenburg fans from the United States secured the top foals in the 93rd Oldenburg Autumn Elite Auction on 4 October 2020. They ensured exciting bidding duels until the very last second.
The top price with 41,750 euro for the enchanting Feingold (by Fynch Hatton x Fürst Romancier x Carry Gold), bred by Josef Gravenhorst. The stallion prospect sold to return customers from the USA. Holly Simensen, Oldenburg ambassador to North America, successfully looked after the customers from Florida for many years.
The second most expensive foal was Fleur de ma Vie (by Total Hope x Feedback x Fidermark), which sold for 28,000 euro. She is bred by Michele Grütters and also sold to the U.S.A. 
More foals will travel to the U.S.A.: Quentin (by Q-Sieben x De Niro) for 22,000 euro, Que Belle (by Q-Sieben x Sir Donnerhall) and Global Lover (by Global Player x Sandro Hit) sold for 17,000 euro.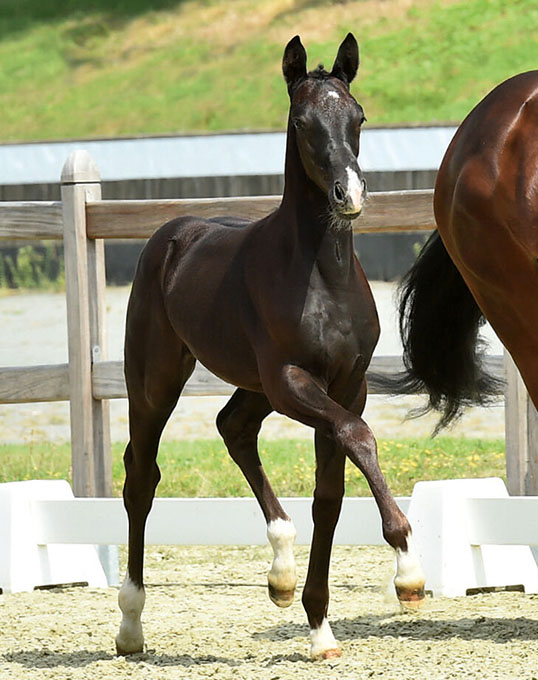 A German customer bought Be Mine (by Baron x Florencio) for 21,000 euro. 
Spaniards bought Vitas (by Vitalis x San Amour x Sunny-Boy) for 11,000 euro, while an Austrian client secured Vera Cruz (by Vitalis x Furst Romancier) for 10,250 euro and Quality Queen (by Q-Sieben x Danone) for 12,750 euro.
French customers invested 10,250 euro into colt Veltins (by Valverde x Furst Wilhelm). 
The price highlight of the jumping foals Henley (by Hardrock Z x Cardento x Grannus) which sold for 17,000 euro to Hungary.
13 out of 26 auction candidates (50%) were bought by foreign customers from the USA (6), Austria (3), France (1), Spain (1), Switzerland (1) and Hungary (1). The average price for a foal in this auction was 13,827 euro.