France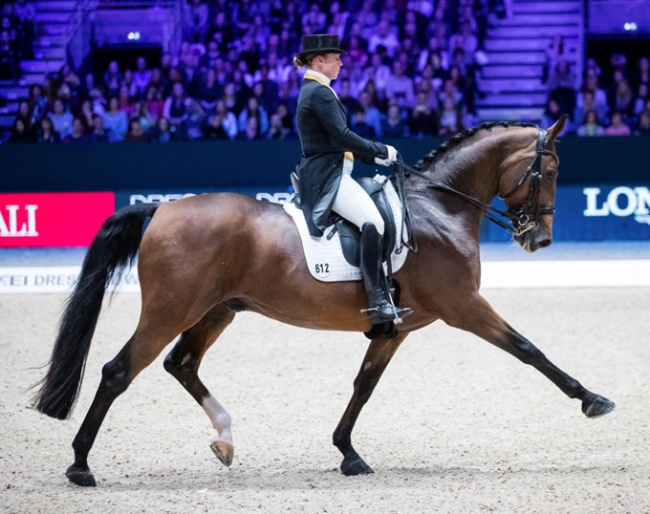 After much effort and many changes to adapt to the ever-changing corona rules in France, the 2020 CDI-W Lyon, scheduled for 24 October - 1 November 2020, has been cancelled. 
GL events Equestrian Sport, the organiser of "Equita Lyon" at the Lyon expo centre can no longer host a viable event with recent local and national corona measures; 
"The recent announcements made by the French President, Emmanuel Macron, on 14 October 2020, and in particular, the implementation of a curfew in all of the communes of Greater Lyon from 9pm, no longer allow the organiser to offer all the international, national and regional key players of equestrian sport an event which is on a par with their expectations," said the organizing committee. 
Ever Changing Corona Rules
Originally the amount of spectators was reduced to 5,000 per exhibition hall, and then to 1,000 spectators, but as measures became stricter every week in the second wave of the corona pandemic,  chances for survival of the second Western European League world cup qualifier of 2020-2021 became slim. 
"We are conscious of the significance of this decision and share the disappointment of all the competitors, owners and the whole sector which has already been deeply impacted by this terrible crisis and its consequences," said Sylvie Robert.
Thirteen Entries for Lyon
The masterlist with participants for the 2020 CDI-W Lyon had already been published and thirteen combinations were entered to compete. 
Seven nations would be represented in Lyon: Austria (Max-Theurer, Schumach), Great Britain (Fry, Murray Brown), Germany (Langehanenberg, Von Bredow-Werndl, Werndl, Werth), Holland (Minderhoud), Portugal (Torrao), Switzerland (Wettstein) and Sweden (Kittel, A. Ramel). 
2020-2021 Western European League World Cup circuit in "Light" Version
The 2020-2021 Western European League World Cup circuit kicks off this weekend in Vilhelmsborg, Denmark. Due to corona that show was relocated from the big exhibition centre in Herning to the national equestrian centre in Vilmhelmsborg to cut costs. 
The 2020-2021 CDI-W in Madrid, Stuttgart, London and Amsterdam have already been cancelled. Still on the calendar are Salzburg, Frankfurt, Mechelen, Neumunster and Den Bosch.
There are rumours that the CSI Leipzig "Partner Pferd" on 14-17 January might include a World Cup dressage leg, but the Leipzig organizer told Eurodressage that this is not yet definite and negotiations are still on-going. 
Related Links
Corona Cancellations: Amsterdam, Nice, Munich indoors
CDI-W Stuttgart Canceled, More 2020 Indoor Competitions at Risk due to Corona Measures
2020 CDI Madrid, Ornago, Mannheim Cancelled