Oldenburg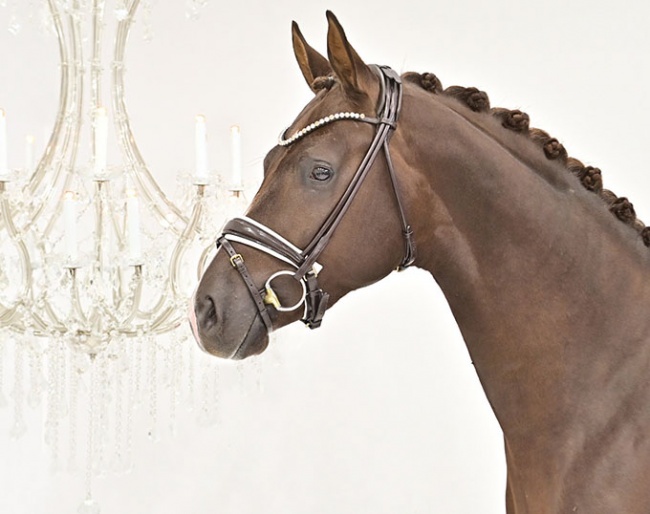 The highlight of the year is now only a few days away: the 2020 Oldenburg Stallion Licensing, which will be held from 19 - 22 November 2020, you will find outstanding stallions for dressage.
Only the cream of this year's crop was admitted to the Oldenburg Licensing. This year, you can watch the Oldenburg Licensing live on the Internet at the home page of the Oldenburg website or via Clipmyhorse.
Licensing Streamed Live
As of Thursday morning, there will be a livestream of the Stallion Days on the home page of the Oldenburg website or on Clipmyhorse.
During the event, it will also be possible for you to view archive videos of tests already taken from the stallions up for sale. For those interested in breeding, all stallions presented for licensing will be in the archive from Monday, November 23rd.
You can also use this link to go to the archive.
The livestream on the Internet at the Oldenburg website and Clipmyhorse will show all licensing tests as well as the award of premiums. This year, the auction will take place as an online auction on our homepage www.oldenburger-pferde.com.
Dressage Colts on 20 - 21 November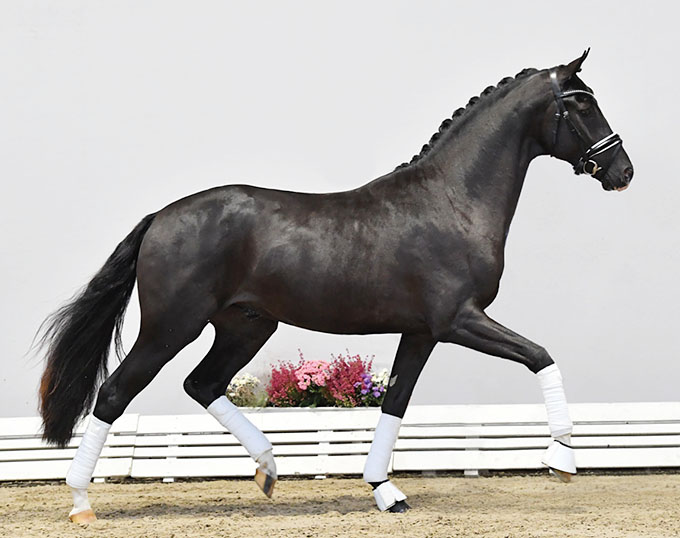 On Thursday, November 19th, the jumping stallions will open the Oldenburg Stallion Days.
On Friday, November 20th and Saturday, November 21st, the dressage stallions present themselves in the Oldenburg Horse Center Vechta. On Friday, inspection on hard ground and lunging are on the daily program from 1.00 p.m. Saturday the free presentation of the dressage stallions starts at 11.00 a.m. From 3.30 p.m. the licensing results will be announced and the champion stallion will be presented.
Online Auction of Licensed and Non-Licensed Stallions
On Saturday, November 21st, from 7:00 p.m., the Oldenburg stallion market starts online, where the licensed and non-licensed stallions are auctioned. The online auction ends on Sunday, November 22nd from 6:00 p.m. 
Click here to view the stallions admitted to the Oldenburg Licensing 2020
Consulting and customer service: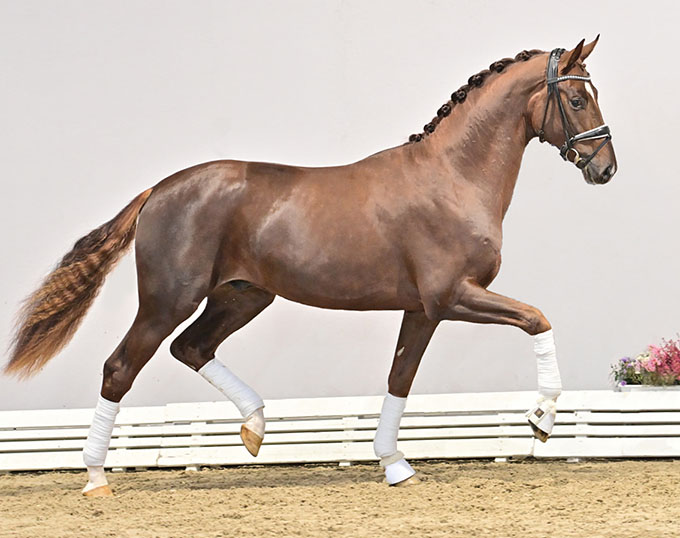 Dressage horses:
Thomas Rhinow: +49(0)172-9748487 or rhinow.thomas@oldenburger-pferde.com
Daniel Pophanken: +49(0)175-2930926 or pophanken.daniel@oldenburger-pferde.com
Manuel Springhetti: +49(0)170-7093018 or springhetti.manuel@oldenburger-pferde.com
General information/catalogue orders:
Auction Office Vechta:
Elisabeth Gerberding: +49(0)4441-935512 or gerberding.elisabeth@oldenburger-pferde.com
Heike Arends: +49(0)4441-935531 or arends.heike@oldenburger-pferde.com
For Dance x Zack x Diamond Hit