Belgium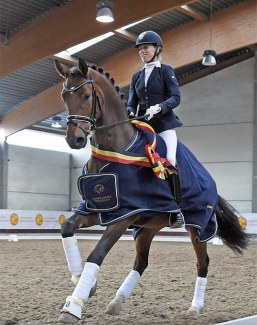 Belgium will not be host a National Young Horse Championships in 2020. After several postponements due to the corona pandemic and changing restrictions in Belgium, a feasible date before the end of the year could no longer be found on the calendar. 
The 2020 Belgian Championships for Young Dressage Horses were supposed to take place in Gesves, but were twice postponed; first the date changed from August to November and then from November to mid December. 
"After weeks of discussion and in agreement with the Walloon equestrian federation (LEWB), the organizing committee of Gesves took the difficult decision not to host the 2020 Belgian YH Championships," a press release on the Belgian NF website stated. 
"A good preparation of an event of this size was not possible considering the current health and safety regulations and political circumstances," the PR continued. "There are too many insecurities for the organisation of this championship, whether it concerns bringing together amateurs and professional athletes in a competition or guaranteeing a quality reception of the judges and participants."
The Gesves equestrian center also serves a riding sport school and with current corona measures it is difficult to combine all aspects of school with competition. 
Photo © Nathalie Geerlandt
Related Links
Jack Daniels N, Oblix van de Kempenhoeve, Conan di Fonte Abeti, Mac Donovan Win 2019 Belgian Young Horse Championships
San Lora, Irish Coffee, Belaggio, Go on Top Win 2018 Belgian Young Horse Championships
Irish Coffee, Belaggio, Aragon, Kastar Hof ter Zeedycke D Win the 2017 Belgian Young Horse Championships
Belaggio, Genie, Barroso, El Corona Texel Win 2016 Belgian Young Horse Championships
Basali, Die Wette, Dolce N Win 2015 Belgian Young Horse Championships
Quaterdance, El Capone, Double Dutch Win 2014 Belgian Young Horse Championships
El Capone, Dolcherie and Sir Donovan Win 2013 Belgian Young Horse Championships
Roberto Cavalli, Zunora, First Junior Win 2009 Belgian Young Horse Championships
Weltmann, Saros and Rosantica, 2000 Belgian Young Horse Champions
Sentio, Rockefeller and Quavarotti win 1999 Young Dressage Horse Circuit