Bits 'n Pieces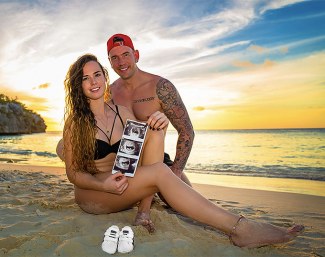 Dutch young horse rider Marlou de Ruyter has announced that she is pregnant with her first child. The 26-year old and her partner, Dutch photographer Maarten de Bruin, announced the news on Facebook. The couple, which has been together for three years, went on holiday in December to Curaçao where they took photos with the ultrasound. The baby is due in June. De Ruyter rides for stallion station De Dalhoeve. 
American Under 25 Grand Prix rider Lauren Asher has sold her Wellington farm, which was offered for sale for 9.6 million dollars. Asher recently bought a property in Germany and has permanently relocated to Europe, where she will develop her training and sales business in dressage and show jumping horses at her property, which she named Stall Champagne. 
Lori Kaminski has been elected to serve as President/CEO of Dressage at Devon (DAD) for the 2020/2021 year. This will be her 12th year serving as president.  Lori has been instrumental in bringing about positive changes in the show, including addingBorn in the USA and working with the United States Dressage Foundation to pilot many successful programs and classes in the Breed Division. Anne Gribbons and Ann Snipes-Moss will each serve for a second three-year term on the DAD Board of Directors as well.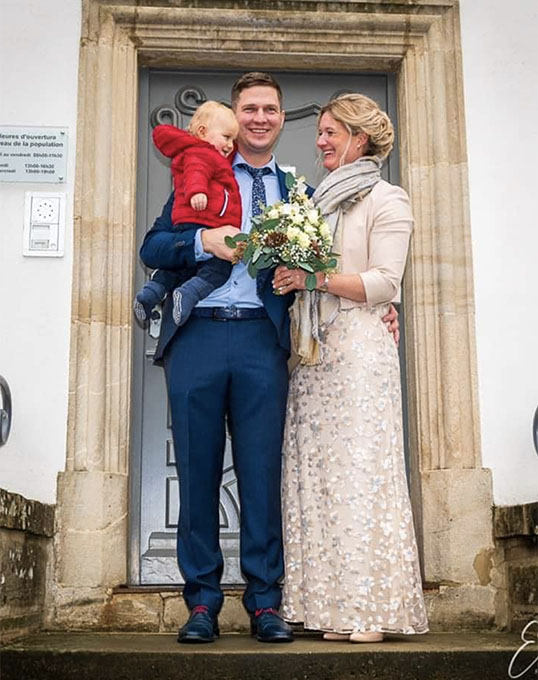 Danish born Luxembourg dressage Kristine Brinch Møller married her long-time partner Paul Engel on 24 December 2020. They tied the knot at town hall in Boevange-sur-Attert, Luxembourg. The couple has a 1-year old child together Felix, who was born on 1 January 2020. Engel works for the Luxembourg Equestrian Federation (FLSE).
The New Zealand dressage community said goodbye to Revell Douglas, who passed away untimely on 6 January 2020. Revell drowned trying to save one of his children. Douglas was the New Zealand Territory Manager for Hygain Horse Feeds which sponsored many dressage competitions. He was also involved in harness racing and trotting. 
A tragic loss for Canadian Pan Am Games team gold medal winner Lindsay Kellock. The rider had to say goodbye to her 29-year old brother, Jonathan Kellock, who succumbed to brain cancer. The Kellock family produces athletes and while Lindsay is striving for the Olympics in dressage, her brother Jonathan was an international alpine ski racer. In 2017 he was diagnosed with a brain tumour, which he bravely battled. He was able to briefly return to skiing as a coach at the Whistler Mountain Ski Club, but ultimately lost the battle on 5 January 2021. He passed away at Southlake Hospital surrounded by his family. A beautiful eulogy can be read here.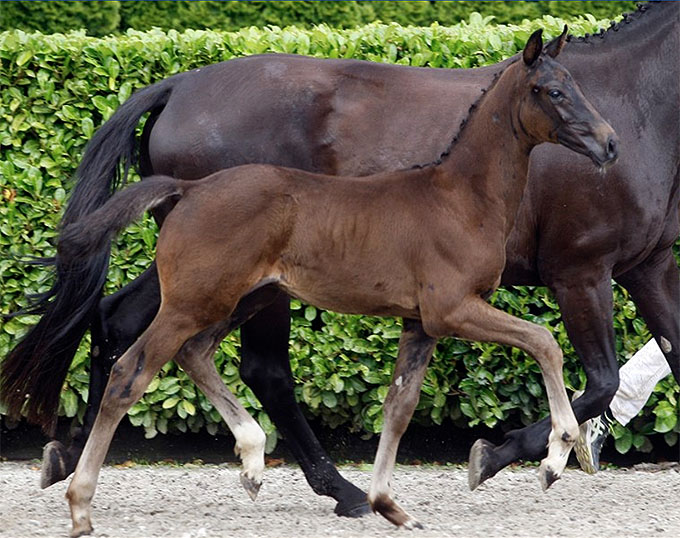 French dressage professional Claudia Chauchard has a new horse in her stable: the 5-year old Oldenburg gelding Aznavour (by Apache x Don Frederico). The horse was sourced at the Bernoski stables in The Netherlands. Robin Bernoski acquired Aznavour at the 2016 Prinsjesdag foal auction. His original name is Apachi van de Biebosschen. According to Dressprod, the Oldenburg has been purchased by Chauchard and a syndicate of owners.
American dressage rider Sarah Daehnert has retired UNO Samantha from sport. UNO Samantha is a 15-year old Danish warmblood mare by Shepard x Donnerhall and was one one of several high profile purchases Daehnert's sponsor and now husband Bob Price made through Patrik Kittel in the mid 2010s. Daehnert competed the mare once at a CDI at small tour level, at the CDI Wellington on 26 - 27 March 2015. Their next show was the CDN Ankum in November 2017, followed by one more national show in Wellington in February 2018 at Intermediaire II level. The lovely mare is now retired from sport after an earlier retirement of star mare Half Moon Delphi and Anoraline. Sarah will continue her sport career on Breezer, Evander, and Showhit.