Munster-Handorf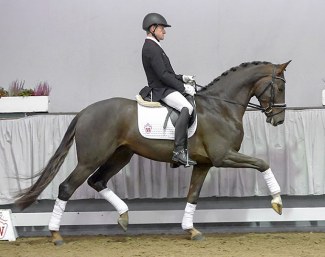 Fandango became the best selling horse of the first Westfalian auction in Munster-Handorf of 2021.
The online auction series continued and the bidding concluded on 17 January 2021. The collection included 39 sport horses and ponies. 
Fandango (by Franziskus x Ehrenstolz) fetched a sales price os 76,500 euro. He will stay in the NRW area in Germany. 
The second most expensive horse was mare Fiona (by Fashion Maker x Florestan). Bred by Heinrich Sauer, who is best known as Damon Hill's breeder, Fiona sold for 65,500 euro to a bidder from Holstein. 
Betty Bond (by Bernay x Rotspon) sold for 39,000 euro, while Exquisit (by Ehrenstolz x Fidermark) fetched 36,500 euro.
Vivaball (by Vivaldi x Furstenball) found a new owner for 29,500 euro, Be Famous (by Benicio x Fleurop) sold for 28,000  euro.
The Bundeschampion pony RM Golden Pleasure (by HET Golden Dream x Champion de Luxe) sold for 48,500 euro. The same buyer also acquired the 4-year old Mr. Sandman (by FS Mr. Right x Dornik B) sold for 46,500 euro.
The average price for a horse at this auction was 22,756 euro.
Two days later another auction concluded on 17 January and the best selling dressage was Zenzina (by Zoom x Bordeaux). She sold for 51,000 euro and will go to trainer Aikje Fehl. Pony Gluckspilz (by Golden West) sold for 13,000 euro. Sportsfreund (by Sir Heinrich x Florestan) sold for 28,500 euro, Florenz A (by Furstenball x Rotspon) fetched 26,500 euro.