Mara Meyer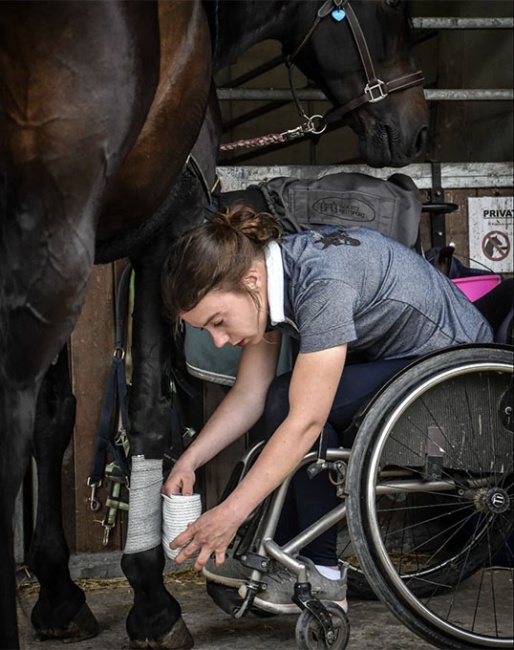 If you want to become Germany's next Dressage Queen, you must start somewhere. Same thing goes for all German Para Dressage riders. So, let's get started!
How to Become a Para Rider in Germany
The most important address for any para rider, upcoming or sturdy professional, is the Deutsche Kuratorium für therapeutisches Reiten (DKThR). It is the governing body of everything horse and therapy related in Germany and also the governing body for German para riders, representing its riders in the German national federation (FN) and the National Paralympic Committee Germany (DBS).
Once you are into competitive and performance- orientated riding, the DKThR is the organisation to get your para dressage (and/or jumping and driving) career started. The friendly and competent employees can help you with every question from getting your Grade to contacting one of the national coaches for a try-out.
Like in the abled- bodied dressage divisions it's super important to find the right horse. In para dressage it's the same. Horse and rider make a team, the squad nominations always nominate horse and rider pairs.
Due to the federal state system in Germany, the assistance and training opportunities for new riders vary from federal state to federal state. Mecklenburg-West Pomerania or Bavaria for example have local squad groups and trainers providing assistance to every rider. If you feel ready to ride one of the official para equestrian dressage tests, you can apply for a try-out ride with the national team coaches. These rides are offered at the end of national squad trainings and are supervised by one of the German team coaches. They will watch you ride, assess your strengths and weaknesses, discuss compensating aids and much more. They might invite you to further trainings, if they feel like you're ready for it.
On the Radar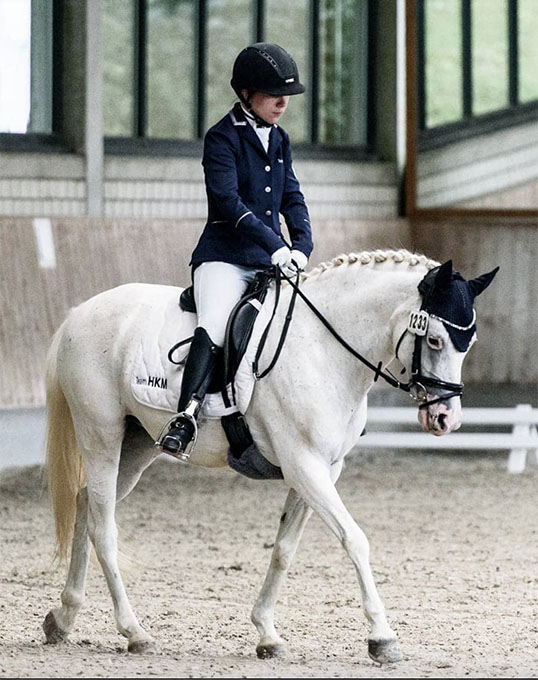 Once you made it this far, congratulations! You are now on the national team's radar and, depending on your performances, ready to start your competition career.
The next step on your way up would be an official squad membership. To achieve that, you need to fulfil certain criteria. Each Grade has its own minimum requirements, like exact percentages to be achieved in a test on an international three-star para equestrian competition. The exact requirements are listed on the website of the DKThR.
As an official squad member, you are entitled to exclusive squad trainings with the German team and assistant Team trainer. Furthermore, you can do health check-ups and additional training at a Olympiastützpunkt (home base for Olympic athletes) and will be equipped with the official Team Germany wardrobe. The extent of this wardrobe varies with nominations for major championships.
Tokyo
What's ahead for riders who wish to qualify for the Paralympic games in Tokyo 2021?
The German team plans this season like they would do in any year of major championships or Olympic games. Hopefully, the pandemic won't stop the season to take place like it was planned. The para dressage team will be selected on the ground of performances delivered at qualification events such as the CPEDIs*** in Mannheim (GER), Waregem (BEL), Kronenberg (NED), Randbol (DEN) and the German championships.
by Mara Meyer for Eurodressage