German Sport Horse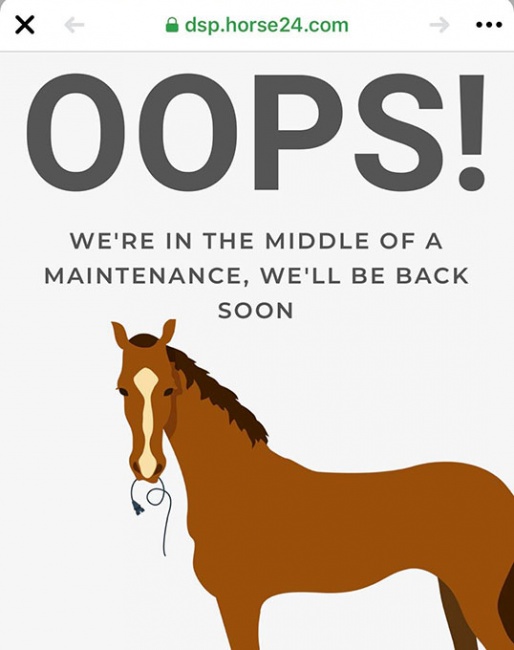 The online auction of the dressage stallions that participated in the 2021 German Sport Horse (DSP) Stallion Licensing in Neustadt/Dosse has been interrupted due to a server crash.
From Munich to Neustadt/Dosse
On 24 January 2021 the German Sport Horse (DSP) association held its annual stallion licensing. Normally it takes place in Munich, but this year the venue had to be changed last minute to Neustadt/Dosse.
Forty eight dressage colts were entered, 42 showed up and 22 received a positive verdict from the licensing commitee and six were proclaimed premium.
A Benicio x Don Diamond x Fürst Heinrich was named the dressage champion of the licensing. He is bred and owned by Franz Galneder.  The reserve champion was a Ibiza x Sunny-Boy colt, bred by Irene Bayer and owned by Andreas Kaiser.
Online Auction Server Crash
The DSP organizers worked tirelessly to have their licensing take place with all the challenges corona posed and with a last minute move across the country. 
The online auction of show jumpers ran smoothly on 27 January, but the one for the dressage colts short-circuited.
The reserve champion by Ibiza x Sunny-Boy was the first horse to be auctioned and sold for 300,000 euro. After this lot the auction site crashed and no more bids could be placed. 
Bidding Reopened on 30 January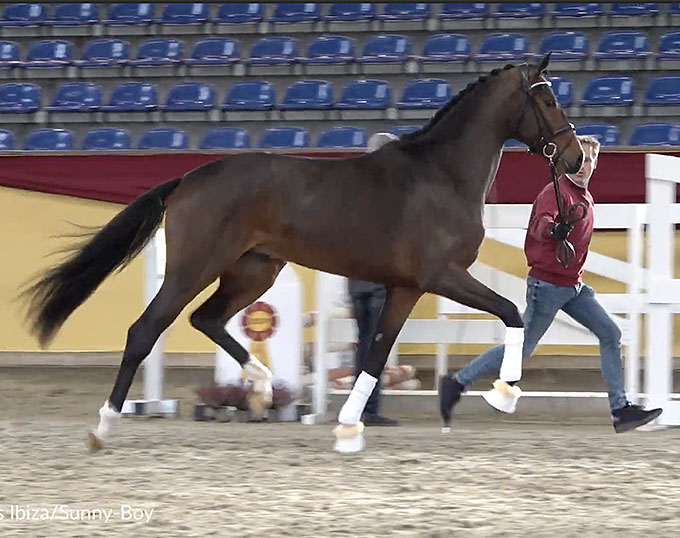 "Due to a system overload, we unfortunately had to stop the DSP online auction dressage stallions on January 28, 2021. It was no longer technically possible to place bids. For some users the site was even shut down. At the time of the termination, only lot 26 was properly sold," said Heike Blessing, the general director of the Marketing Department for the South German studbooks.
"After detailed legal and technical advice, the auction will resume at the next technically possible point of termination on January 30, 2021 at 7:25 p.m. The bid up then starts at 7.30 p.m. with the last registered bid of the respective lot. All current bid holders will be informed again about their bid up to 24 hours in advance," Blessing continued.
"We ask for your understanding, stay true to our stallions," she added.
Related Links
Benicio x Don Diamond, Champion of 2021 German Sport Horse Stallion Licensing in Neustadt/Dosse
2021 German Sport Horse Stallion Licensing Cancelled Last Minute, New Location Sought