Van Olst Sales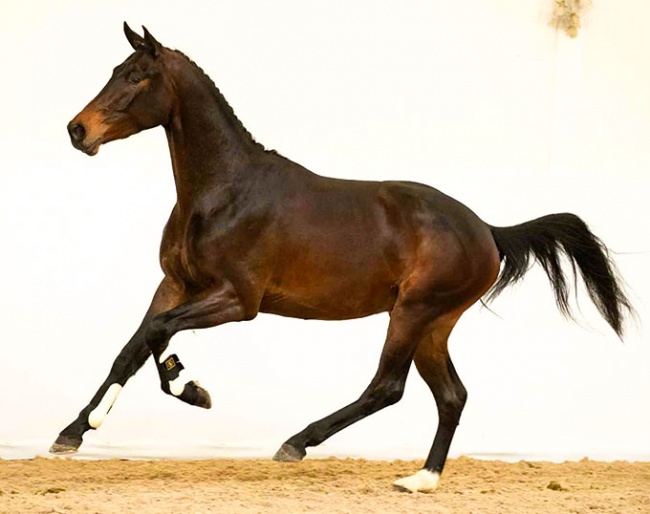 Nico became the top selling horse in the 2021 Van Olst Sales Online auction of 3-year old geldings. The bidding concluded on Monday 1 February 2021. 
A small lot of seven interestingly bred, untrained 3-year old geldings was offered for auction in these Van Olst Sales. 
Nico (by Inclusive x Wup x Kennedy) achieved the highest price of 27,000 euro after 34 bids and will stay in The Netherlands. 
The second most expensive horse was Nike D (by Inclusive x Johnson x Zeoliet) which sold for 23,000 euro to a Dutch buyer. 
A French client secured Nic-Nac (by Everdale x Gribaldi x Pion) for 15,000 euro.
Nuri van de Anjershof (by Inclusive x Zhivago x Sandreo) found a new owner in the U.S.A. for 13,500 euro, while Nat King Cole Lebu (by Inclusive x Osmium x Zeoliet) will move to Germany for 12,500 euro.
Nielson stays in Holland for 9,250 euro and Nelson NA (by Diego x Lord Leatherdale) sold for 8,250 euro.
Related Links
Last Chance to Bid on 3-year old Gelding in 2021 Van Olst Sales Online Auction
2021 Van Olst Sales of 3-year old Dressage Geldings on 29 January - 1 February 2021