F.O.C.U.S.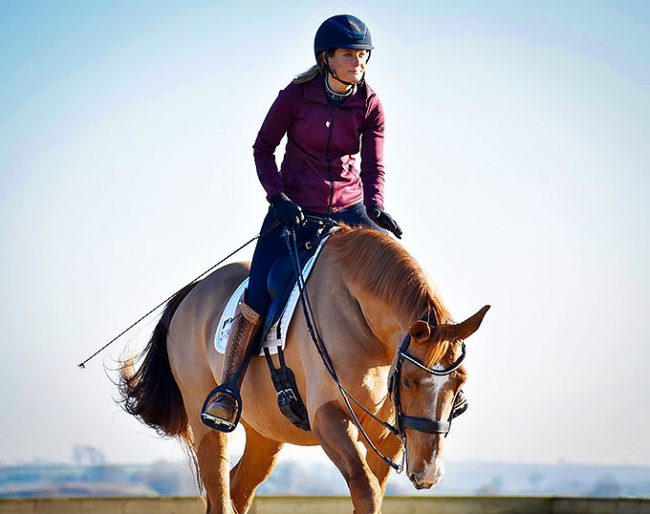 Anna Ross is an international dressage rider and trainer who has represented Great Britain on teams all over the world. She earned a 10th place individually at the 2007 European Dressage Championships, and achieved numerous wins and international placings. She has coached at the Olympic, World and Pan American Games, and helped her pupils achieve medal-winning performances and top ten placings.
Elite Dressage in Devon
Anna and her team moved down to Devon in the UK to launch Elite Dressage three years ago.  Her busy competition and sales yard has already been upgraded to offer beautiful facilities, including a new infinity style international size arena, undercover horse-walker and indoor school.
The aim is to breed train and produce world class dressage horses in the UK to bring to the worldwide market. The yard is nestled in the heart of rural Devon so the horses also enjoy miles of Devonshire hacking on their doorstep.
"All our horses enjoy a varied life that includes hacking and jumping, we like them to be relaxed so they can cope with muddy puddles and passing farm machinery and in the end still be relaxed in the hustle and bustle at big shows," said Anna.
Newton Stud, Nextdoor Neighbour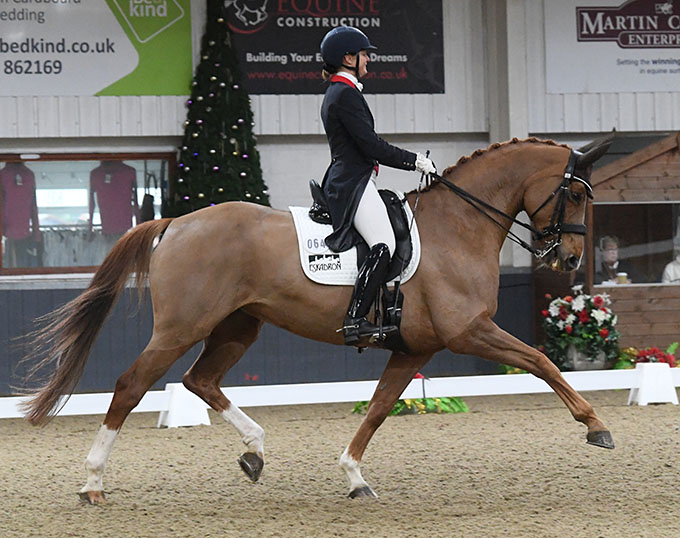 Elite Dressage is next door to Anna's business partners, Lorna Wilson and Eddie Hosegood, who own a state-of-the-art breeding facility, Newton Stud, and the UK's leading stallion semen import service, Elite Stallions.
Together, they have dressage horses under saddle at Anna's and many residents at Newton. This includes a selection of top class British bred youngstock and a high-quality recipient mare herd that are part of their very successful embryo transfer programme. Newton is in the process of building the first ICSI lab in the UK which will add a new dimension to the breeding programme.
All the big name dressage bloodlines can be found in the barns of Elite Dressage and Newton, including offspring from De Niro, Sandro Hit, Grey Flanell, Blue Hors Zack, Danone and many more.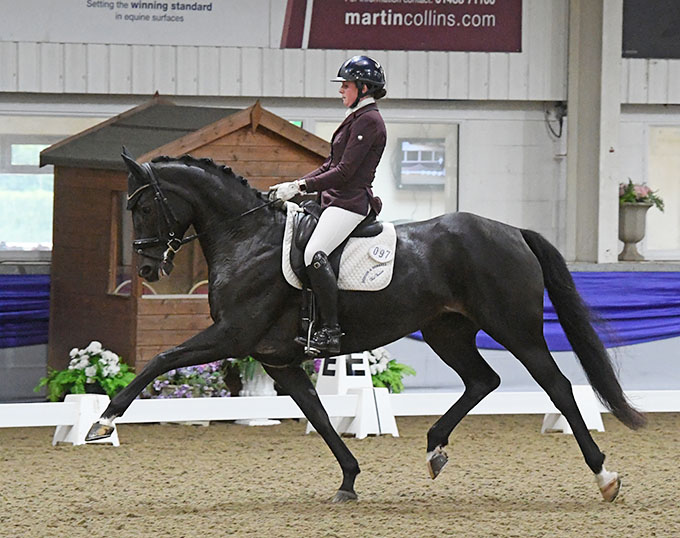 Youngstock are kept in small same-sex herds, where they enjoy 24/7 field life during the summer months and the comfort of all-weather barns for the winter months. Once they are ready for backing, it's just a short trip down the road from Newton to Anna's yard to start their ridden work, where horses from just backed 3-year olds all the way up to Grand Prix reside in training.
Newton Domino (by De Niro x Rubinstein x Grenadier) the first home bred horse has just graduated to Grand Prix with Anna as her offspring and siblings grow up at the farm.
"My yard is the school and Newton Stud is the nursery. The natural upbringing that the youngsters enjoy at Newton means they're so nice and easy to handle once we start working with them."
Best of Britain 
Elite Dressage provides the unique opportunity for prospective buyers to view a collection of top-class British-bred dressage horses ranging from 3/4yr olds all the way up to Grand Prix, all under one roof.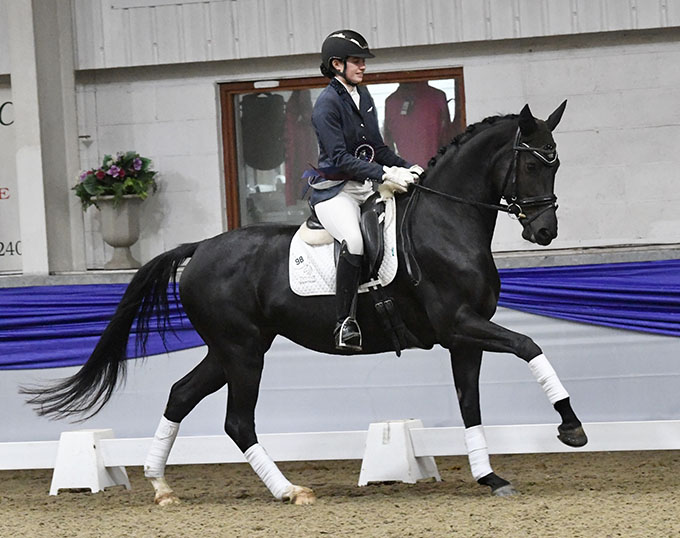 The horses at Elite Dressage are shown with a full set of x-rays pre-purchase to provide peace of mind for clients.
Given the current travel restrictions, extensive video footage of all the horses for sale, both under saddle and in hand, are also available to view so that prospective buyers can get a real feel for each of the horses virtually.
The horses are cared for by a team of experienced riders working with Anna, and an on-site veterinary and stud team based at Newton.
Two of Anna's long term team members, Beth Bainbridge and Alex Baker, are successful Grand Prix riders in their own right, ensuring all the horses are expertly ridden and trained.
Expertise Through Generations
The team have worked together for many years and know each horse individually along with the full history for most of their horses, often having ridden and competed their parents or siblings. This enables them to match the right horse with the right home, helping both horse and rider fulfil their potential.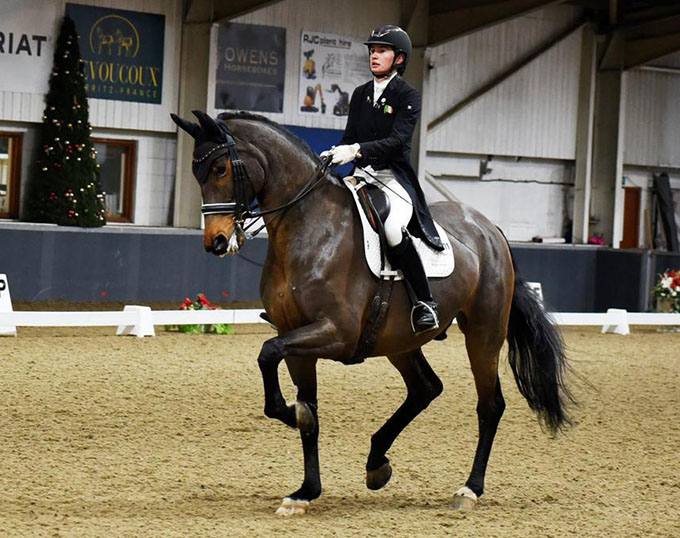 Anna's passion and commitment to ensuring both horses and riders flourish and have fun along the way shines through as she talks about this venture - no doubt Elite Dressage will enjoy much success in the years to come.
Details of all the horses for sale at Elite Dressage can be found on their website www.elitedressagehorses.co.uk.
More information about Newton Stud can be found at www.newtonstud.co.uk
Photos © Kevin Sparrow - Verona Thomas 
Related Links
Anna Ross and Die Callas Find Their Groove at the 2016 CDI Oliva Nova
Anna Ross Davies Retires Pegasus MK From International Competition Sport
Carl Hester's Liebling II Passed Away