Spain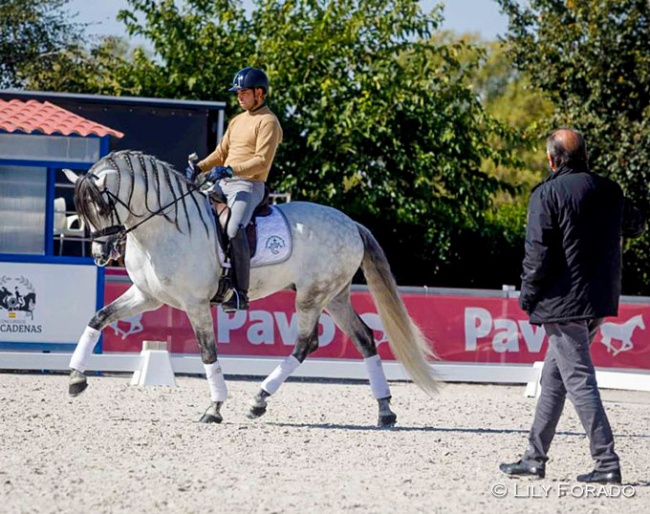 The Spanish Equestrian Federation and ANCCE, the Spanish PRE studbook, have published the qualification criteria for the team selection for the 2021 World Championships for Young Dressage Horses.
The specifics established in 2020 have been maintained: three entries into a CDN3* or international arena and with scores above 75% for horses 5 and 6-years of age, and 70% for 7-year-old horses. 
Training and Observation Clinics
Combinations who have achieved or are on track to achieve these scores will be invited to a clinic with a Spanish young horse team trainer. In the past Jurgen Koschel has filled this position, but in 2020 Bert Rutten took over. For 2021 no name of a trainer has been announced yet. 
A clinic per month will be organized in which the pairs can move forward to earn the established minimum scores for qualification, if and when the corresponding corona health measures allow. Clinic slots may be filled with horses that have not yet attained the necessary scores, but that in the opinion of the trainer and the ANCCE Dressage Commission have the possibility of earning said score. 
Final Selection Trial in Valencia
Clinics will be organized at facilities near where the horses will be competing to earn minimal scores to reduce possible travel time. The final selection will take place at the Dressage Selection Masters, organized by the RFHE, in Valencia on 4 - 6 June. 
Participation is mandatory for all horse/rider pairs wishing to compete at the World Championships. 
The decision regarding the selection of PRE Team members is the sole responsibility of the trainer.
Photo © Lily Forado
Related Links
Eurodressage Coverage of the 2021 World Championships for Young Dressage Horses
Spanish Horses Selected for 2020 World Young Horse Championships
Bert Rutten to Replace Jurgen Koschel as Spanish WCYH Selector and Team Trainer
Spain Sets New Selection Criteria for 2020 World Young Horse Championships
Spanish Selection Criteria for 2020 World Young Horse Championships