Studutch Online Auction
Chacco Blue, Total US, Comme Il Faut, Dante Weltino, Cassini I, Desperados FRH… These and other famous stallions from the international showjumping and dressage sport will be available through their genes in the upcoming StuDutch February Online Auction.
Famed names such as theirs can be found in the frozen embryos from exclusive broodmares as well as in the frozen semen straws on auction.
The StuDutch Embryo and Semen Auction starts on 17 February and the bidding concludes on 22 February 2021.  
Top Level Dressage 
The dressage embryos offered for sale in the StuDutch auction were bred with sport at the highest possible level in mind.
The magnificent Dante Weltino is prominently present on the sire side. The successful Grand Prix stallion was combined with the well-known broodmare Oronia. This former Small Tour mare is also the dam of Vontango B (Grand Prix, Madeleine Witte) as well as the approved Small Tour stallions Don Tango B and Antango du Feuillard.
An embryo from the Dante Weltino x Jazz combination is also offered out of Tarina. This international Grand Prix mare (Katja Gevers) was bred out of the celebrated Barina, who is also the granddam of Big Tour horses Warina, Erina, Best Cool and Tolando.
Total US out of Brother and Sisther de Jeu line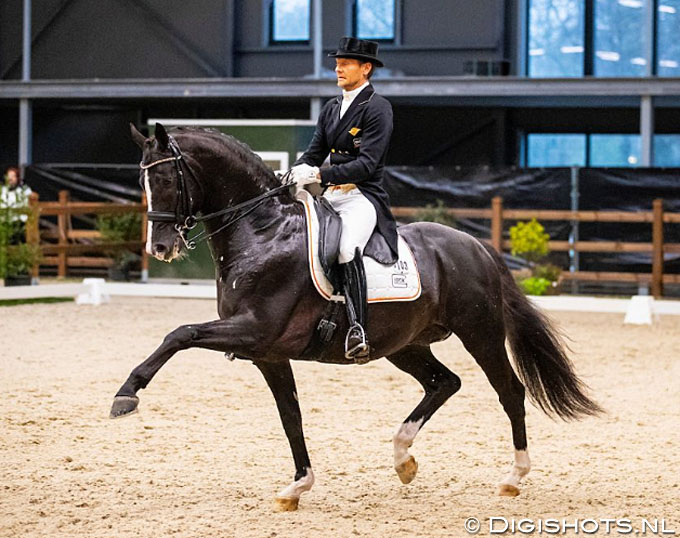 Such an accumulation of Grand Prix blood can also be seen in Jane Esther's dam line. This Negro daughter is a half-sister to Grand Prix horses Brother de Jeu (Antonia Ramel), Aster de Jeu (Tosca Visser) and Esther SVN (Marijke van Giesen). In her turn, Jane Esther's grand dam is a half-sister to the Grand Prix horses Thriller (Katja Gevers) and Sisther de Jeu. The latter was ridden by Edward Gal, whose sensational future promise Total US was combined with Jane Esther.
The second embryo out of this Negro mare has the proven Grand Prix progenitor Diamond Hit as its sire. Diamond Hit can also be found in the collection of frozen semen, as well as stallions Sezuan, Desperados FRH, Ferro and Briar.
Explosion W, Sea Coast Ferly and Hors la Loi II
State-of-the-art reproduction techniques such as ICSI make it possible for these exceptional Grand Prix genes to be retained.
The late Chacco Blue, the world undisputed number 1, plays the leading role as a sire in the collection of frozen embryos. Promising combinations were made with a half-sister to Hors La Loi II, a half-sister to his best offspring Explosion W (Ben Maher), with sport mare Witness van 't Paradijs (1.50m showjumping and granddam of Hilary as well as Happiness van 't Paradijs) and with a Baloubet du Rouet daughter by Sea Coast Ferly (1.60m, Gudrun Patteet).
Usha van 't Roosakker and Comme Il Faut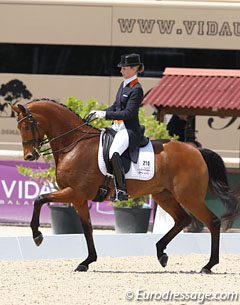 Unique Grand Prix genes can also be found in the embryo out of another Ferly daughter. This Marius Claudius mare was combined with the mighty Bacardi VDL (Janika Sprunger). Apart from the renowned Qerly Chin/Narcotique de Muze dam line, two embryos from Usha van 't Roosakker's illustrious offspring will come under the digital auction hammer, more specifically Comme Il Faut x Jenson van 't Meulenhof and Untouched x Chacco Blue.
Comme Il Faut can also be found in the straws of frozen semen, suitable for ICSI. Other outstanding stallions within this collection are For Pleasure, Quick Star, Darco, Quidam de Revel and Quickly de Kreisker.
16 Embryos, Semen of 36 Stallions
Please visit studutch.auction for a closer look at the 16 exclusive embryos and the 36 stallions behind the collection of frozen semen offered.
The complete lot can be seen here.