Switzerland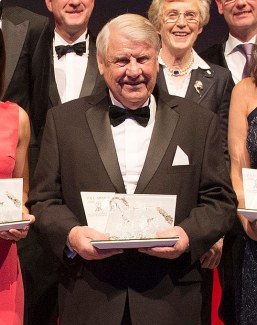 Renowned Swiss veterinarian Hans-Georg Stihl passed away peacefully in his sleep after a short illness and stay in the hospital on 21 February 2021. He was 83 years old.
Stihl was a world respected but also controversial veterinarian whose expertise was relied on by the biggest names in equestrian sport. 
Born 6 August 1937, Stihl achieved his veterinary degree at the University of Berne.
He set up his own equine clinic in Ins near Berne, Switzerland, and mentored numerous distinguished vets including his last protegé Marco Müller-Dörr.
He was very much involved in the horse racing world in Germany and Switzerland, but gained equal fame in the FEI horse world and was considered a "miracle worker."
PSI Lifetime Achievement Award
In 2016 Paul Schockemöhle and Ullrich Kasselmann honoured Dr. Stihl with the PSI Lifetime Achievement award. 
Dr. Stihl was a fixed member of the Performance Sales International team right from the very beginning and accompanied them at the first auction in Newport/Rhode Island, in 1981 until 2020. 
The first horse he examined at Hof Kasselmann was the legendary Deister with whom the connection between Ulli Kasselmann and Paul Schockemöhle started. Schockemöhle introduced Stihl into the major show jumping barns in Germany after which other disciplines followed.
Controversy
Stihl was also involved in several controversial doping cases in horse sport.
In the 1980s he was under the investigation of the French police after he was pulled over with a car trunk full of prohibited medication.  
In 2003 Ulla Salzgeber was stripped from her World Cup title when Rusty tested positive to testosterone, which Dr. Stihl had administered for a "skin disease."
In 2009 Isabell Werth's Whisper tested positive to Modecate (fluphenazin) at the CDI Wiesbaden. The horse was treated with this medication because he suffers from Shivering Syndrome. Stihl told her the detection time was only 6 days, but it ended up being almost two weeks. The rider was suspended by the FEI for six months. 
Stihl was also the treating vet of jumper rider Toni Hassmann's horses, when the horse Classic H tested positive to betemethadon and methylprednisolon in 2006. The same goes for show jumper Steve Guerdat. Two of his horses tested positive to codeine and morphine in 2015. The rider, however, was exonerated of suspicion of doping as the FEI recognised food contamination as the cause of the positive test.
Magic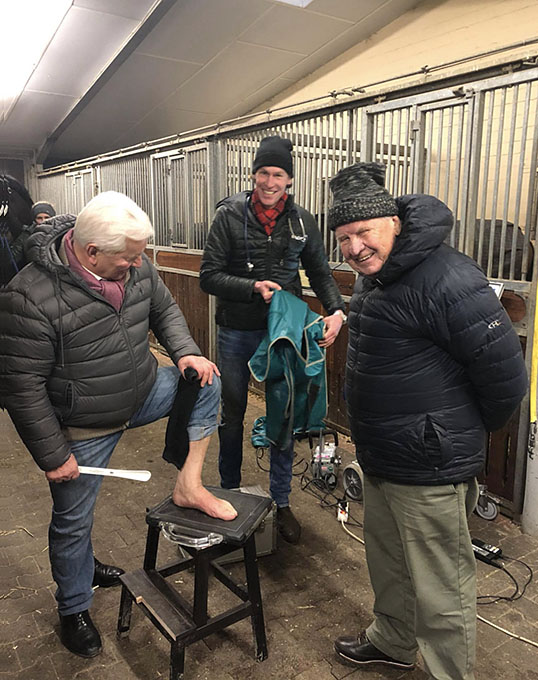 Despite these incidents, Dr. Stihl's reputation of being a miracle worker remained unchanged. He has been credited by many riders as reason for many horses staying sound and fit for competition.
Even until the day of his death he was the most wanted veterinarian with whom the world's top equestrian athletes worked.
 "I often think that he is able to feel things with his hands where others have to do x-rays," said Madeleine Winter-Schulze about the acclaimed veterinarian, who has been treating Werth's horses since 2003.
Related Links
Broring-Sprehe, Yamazaki, Maahn, Stihl Recipients of the 2016 PSI Awards
FEI Tribunal Sentence: Isabell Werth Suspended for Six Months
Isabell Werth Suspended - Whisper Tested Positive for Doping 
Isabell Werth Releases Statement on Positive Doping Test
Rusty Tested Positive To Doping