Horse Sales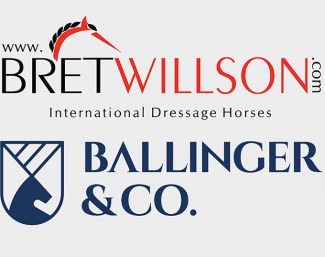 Ballinger & Co. one of London's leading Foreign Exchange specialist, announced today a strategic partnership with Bret Willson International Ltd.
Horse Sales Meet FX Brokerage
Ballinger & Co. a specialist FX brokerage providing flexible and innovative foreign exchange services to corporate and institutional clients globally.
Bret Willson widely recognised as one of Europe's foremost dressage horse sales agents, specialises in brokering international dressage horses sales worldwide
As part of the partnership, Ballinger & Co. will provide foreign exchange solutions for all BWDIL clients, contributing its deep market knowledge and services to mitigate FX risk exposure, in all aspects of the international horse sale markets
Connecting Horse People with Foreign Exchange World
Commenting on the partnership, Oliver Bridgen, COO of Ballinger & Co. said:
"We are thrilled to be entering into an exclusive partnership with Bret Willson International Ltd. Bret is known as one of Europe's leading horse sales agents and we are very much looking forward to working closely with him and his clients to fulfil their foreign exchange requirements. The equestrian market offers a host of exciting opportunities and this will be a significant collaboration."
Bret Willson, CEO of BWDIL, said:
"The announcement of this partnership is immensely exciting for us. Ballinger's depth of industry expertise and strong network of professional partnerships, will allow our clients to benefit significantly from innovative and tailored foreign exchange services."
Discover Bret Willson Dressage International Ltd and Ballinger & Co. online.
For inquiries contact info@bretwillson.com or info@ballinger.co