F.O.C.U.S.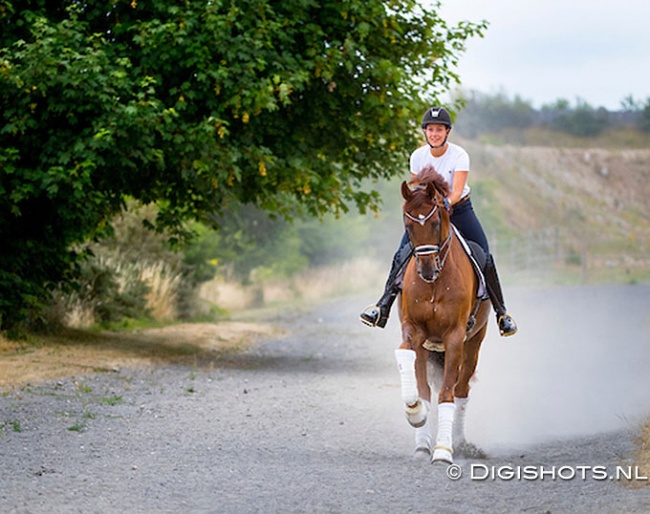 Danish number one Grand Prix rider Cathrine Dufour is known for her positivity, elegant riding and good horse keeping. She celebrates this modus operandi on her wildly popular Instagram channel, where she reaches out to riders across the world and comes in close contact with her fans.
Throughout her career from pony sport, through junior/young riders, and up to Grand Prix, Dufour always carefully managed the health of her horses by never competing them too much and by varying her training. 
Initially coached by Rune Willem through her youth riders years, she switched to Kyra Kyrklund and Nathalie zu Sayn-Wittgenstein as a senior Grand Prix rider. 
On Quitting
Her stellar career from a double European Young Riders Champion in 2012 and 2013 into a medal winning international Grand Prix rider seems unmarred by doubt and bumps in the road. However, in a recent Q&A she revealed that she did consider quitting. 
"I really wanted to quit when I finished my pony years as a 15 year old," Dufour confessed. "We bought a young and very naughty junior horse and I almost broke my neck (not literally) on that project. But luckily my trainer convinced me that it was worth continuing with the horses."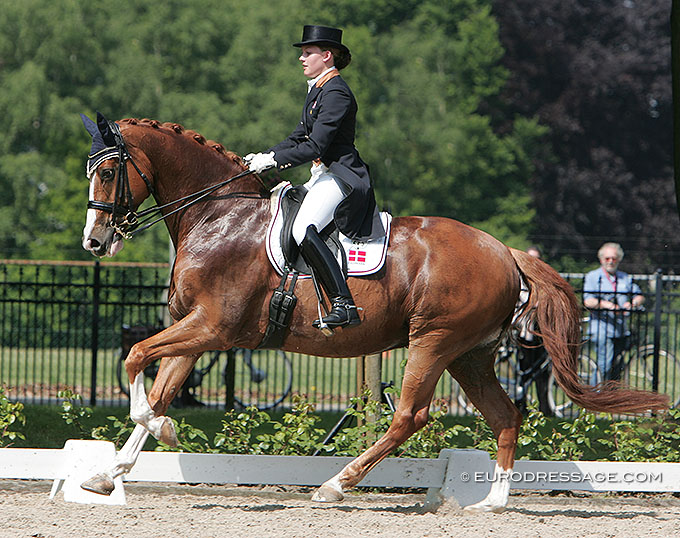 Cathrine's first ponies were Charlie and Consider, but it was with Moonlight that she first represented Denmark as a pony rider at the 2006 European Pony Championships in Saumur, where she was fourth. At the 2007 European Pony Championships in Freudenberg she finished 7th.
She made the transition to juniors with two horses: the Swedish warmblood Cadillac (by Oldtimer xx x Furioso III) and Aithon (unregistered). The latter took her to the 2009 European Junior Championships in Ermelo, where they were 6th in the Kur Finals. In 2010 she briefly rode her sister Celine's Don Dino (by Don Cardinale x Placido) at the same time as the Dufour family purchased Atterupgaards Cassidy.  He exceeded all initial expectations and became Cathrine's dream maker. 
On Stress
Dufour is now a professional dressage rider and trainer, on the payroll of Helgstrand Dressage for whom she develops and sells an allocated set of horses. She also coaches a number of students and all this combined gives her a packed programme of daily duties.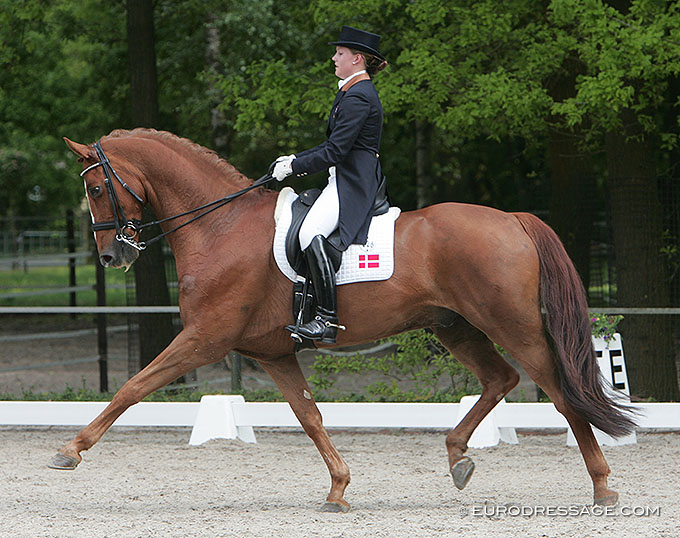 When asked is she ever feels stressed about her life and routine, Dufour replied, "yes, sometimes I can definitely feel a bit stressed, but throughout the years I've learned how to organise my day down to the smallest details."
Aside from riding and teaching, Dufour also avidly works on her personal health and often goes running or trains in the gym. 
"Luckily I have the best team ever that helps me out every day," she added, crediting her grooms Maria Riis and Emilie Olling and assistant rider Janni Dietz, as well as her fiancée Rasmine Laudrup.
Photos © Digishots - Astrid Appels
Related Links
Changes in Cathrine Dufour's Barn: Aithon Goes, Danielo Comes
Triple Gold for Cathrine Dufour at 2012 European Young Riders Championships
Atterupgaards Cassidy Sold to Danish Junior Cathrine Dufour
Smidt, Møller and Kasprzak Push for Power at 2010 Ecco Cup in Broholm
Cathrine Dufour and Coach Rune Willum Part Ways
Cathrine Dufour Joins Helgstrand Dressage Team