F.O.C.U.S.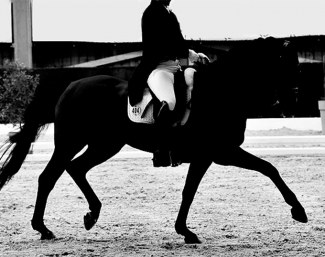 The squad and team selection process for youth riders is in no other country so competitive, stringent and tough as in Germany.
This is a result of a massive base of outstanding riders, accessibility to good coaching, and a deeply cemented structure from local to regional and national level organized by the German Equestrian Federation. In addition there is a plethora of parents who are able to invest six-figure numbers in horse stock and famous trainers.  It comes as no surprise that for the past five decades Germany is on the podium each year at the European Youth Championships, from ponies to Young Riders level.
Transparent Structure
These tough selection criteria begin at regional level. First riders have to make it into their regional squads, before they will be considered for the national squad and ultimately  national team selection.
Although this process is very well organised and transparent in Germany,  it comes with a lot of pressure and emotional stress for some of these ambitious young riders, who are children and teenagers going through the system.
Emotional Stress
Envy, hate, jealousy amongst riders and often between parents, who are understandably protective of their children and financial investment, complicate the emotional experience of a selection process onto the squad or team. This feuding often sours the atmosphere and process of young riders working up the levels and competing their ponies and horses.
While in public and on social media the positive image of team spirit, team building and group effort are campaigned and heroed, behind closed doors the rivalry exists, not just in Germany but in every country. It creeps through the veins of the selection system.
Horse Dealing 
For years the double role of national team trainers, who combine their official job with a side business of horse dealing, has raised upheaval and discussion.  While in principle the best scoring riders get nominated on the team and the selection should be factually based on achieved scores, many parents believe they have a foot in the door when they buy a horse through a team trainer or one closely involved in the network of coaches.  Stories of team trainers selling a schoolmaster no less than four times, each time collecting a big commission fee, are not out of the ordinary.
For many less financially strong parents this reality is often difficult to cope with, but unfortunately the way of the world. The horse dealing is difficult to eliminate by national federations who pay the official trainers a fee, but not enough to keep them from letting the till ring with the big bucks generated by horse sales.
For riders who succeed with determination, grit and a pinch of luck, the reward of being selected on a squad or team is greater.
Body Shaming
More recently, a second concern about team selection in Germany has been raised, that of body shaming.
One particular German young rider recently called a competitive dressage career quits after experiencing body shaming from the national team trainer.
This rider believes overweight was a reason for being denied national squad nomination, despite having achieved the required scores. This body weight issue caused friction and emotional stress between the rider and team trainer, which resulted in the rider being rejected for team selection trials. These troubles had a great psychological impact on the rider, who felt the efforts and scores achieved were not duly rewarded.
This rider went fully on record with Eurodressage reciting the details of the rider's competitive run and the trials and tribulations for squad nomination. Unfortunately the rider then chose not to go public with the story.
Pursuit of Excellence
Eurodressage contacted Sönke Lauterbach, managing director of the German Equestrian Federation, as well as several other FN officials involved in  German Youth development and selection.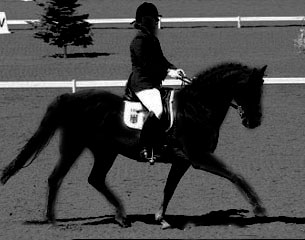 Lauterbach replied extensively and perspicuously on the matter, explaining the position of the federation. He detailed that the pursuit of excellence is not only demanded from the horse, but also from the rider as athlete in high performance sport. 
Lauterbach stated:
"Selection as a squad member is not only based on actual results. The potential for further development as an athlete also plays a role here. In top sports not only the talent and abilities of the horse are relevant for results. Fitness and physical condition of the human athlete are relevant as well. Fitness training and lessons about (human) health management are part of clinics for our squad members. Furthermore, it is part of a (national) trainers job to discuss potential for improvement with the athlete. Consequently I understand that this was brought up between the national trainer and the athlete in such a way that an improved physical condition could result in better performances."
Limited Slots
In countries such as Germany where the level is so high and the group of squad and team candidates so great, the selection for a squad or team is a difficult and competitive road for the brave and perseverant.
"As National Federation we are in the very comfortable situation to have numerous young athletes of highest quality," Lauterbach continued. "It is therefore extremely difficult to achieve results that are good enough to be selected as a member of our national squad, especially as the number of slots is limited."
"I understand that not being selected for a squad can be difficult to accept for motivated athletes. Still, our discipline committees apply principles of potential and performance in all selections for our squads and this was also applied to (the rider in question) during (its) career as youth athlete," Lauterbach concluded.
Related Links
Eva-Maria Broomer: "It's an Outrage!" - on Social Media and Self-Reflection
2016 Global Dressage Forum - Day Two: Judges Hold the Olympic Future of Dressage