Germany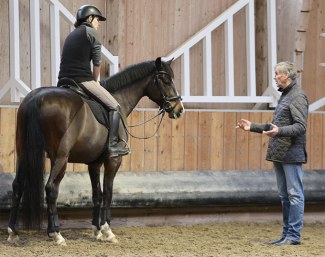 Ekkehard Rönnefarth, a manager of numerous renowned stud farms in Germany, has passed away. 
Zuchterforum reported the news. 
Stud Manager
Rönnefarth began his career as "Pferdewirtschafstmeister" at Gestüt Tannenhof. In the spring of 2001 he moved to Ira Denkhaus' Gestut Kempke Hof in Plaaz.
In 2004 he took over the general management of the Trakehner stud farm Gestüt Webelsgrund, succeeding Ralf Hartmann. With him the stallion station grew in size
His next job was at Gestüt Wiesenhof in Krefeld, where he worked for the Hüttner family.
His next job was at Hofgut Albführen, from which he retired in 2015 to retire.  Ekkehard moved to live with his family near Cologne. 
Speaker and Judge
Ekkehard shared his knowledge and expertise of horse management through many seminars and clinics. He also served as a breed show judge. 
"First and foremost Ekkehard Rönnefarth was humane, always friendly and independent, with a respectful attitude. He will be greatly missed," Zuchterforum wrote. 
Related Links
Royal Olymp's Sport Career Ends Due to Injury
Monteverdi Dies in Tragic Accident
Ronnefarth to Gestut Webelsgrund