Switzerland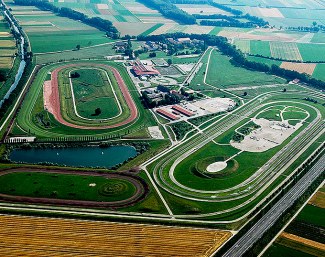 Due to the strict corona measures in Switzerland, the organising committee of the CDI 3* Avenches on 7 - 9 May have decided to cancel the 2021 edition and focus on relaunching the show on 6 - 8 May 2022.
"The national restrictions to combat the Covid-19 pandemic make it difficult for us to host an international sport event,' said show organizer Cordula Niklaus. "Because the measures became active only a few weeks ago, a realistic planning of such an event is practically impossible."
The CDI in Avenches was set to take place at the National Equestrian Centre, a spacious equestrian show grounds where annually the Swiss Warmblood breed and young horse championships take place.  The venue also staged the 2008 European Pony Championships. 
Switzerland has not been hosting any international dressage competitions for the past three years. The 2018 CDI 5* Geneva being the last one in Switzerland and before that there was the 2017 CDI Prangins. The 2021 CDI Avenches would finally have brought international dressage sport back to the Alpine country, but there will be a one more year wait.
The OC has announced a CDI 3* on 6 - 8 May 2022. 
Related Links
Eurodressage Coverage of the 2008 European Pony Championships
Fürst Alexander TM, Paella vom Schlossgut, Donja KWG Win 2019 Swiss Warmblood Young Horse Championships
Florita-Rubina de Oxalis and Mio Bellissimo de Oxalis Win 2019 Swiss Warmblood Foal Championship