Great Britain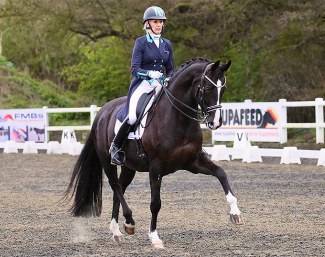 As the UK prepares to slowly come out of lockdown, Sarah Cheetham, founder and MD of the world renowned clothing brand Flying Changes has more to celebrate than just welcoming her customers through the doors of their Wiltshire based show room again.
Aboard the 10-year old black mare Stoiber's Black Pearl they took a hot PSG class on Friday at Prestige Equestrian in Gloucestershire, posting a score of 73%, despite a costly mistake in the 3's.
Building Expertise Across Europe
Cheetham, who has competed nationally at Grand Prix level on a variety of self trained horses and represented GBR at small tour level, came from a non-horsey family. She began riding at a local riding school just outside of Bristol before her parents finally gave in to her pleas to have her own pony at the age of 14. Requesting a gap year from her parents, which lasted 10 years, she first trained under the late Janet Sturrock F.B.H.S. followed by training for her BHS I.I. under Kate Hamilton F.B.H.S. She became the youngest person to pass the exam, gaining a distinction in the flat work section, at just 19 years old.
She then spent most of the next 8 years in Europe, training under some of the most prestigious masters of that time, before finally returning to Bristol to complete her law degree. Firstly in Vienna under Chief Spanish Rider, Johann Riegler, followed by time both in Germany and in the UK working and training under the late Dr. Wilfried Bechtolsheimer. This appointment led her to the invitation to ride for the Westfalen Auction in Germany, under the watchful eye of Johann Hinnemann. Cheetham rode 3 x for the Auction before returning to the UK to set up her own training yard in Somerset.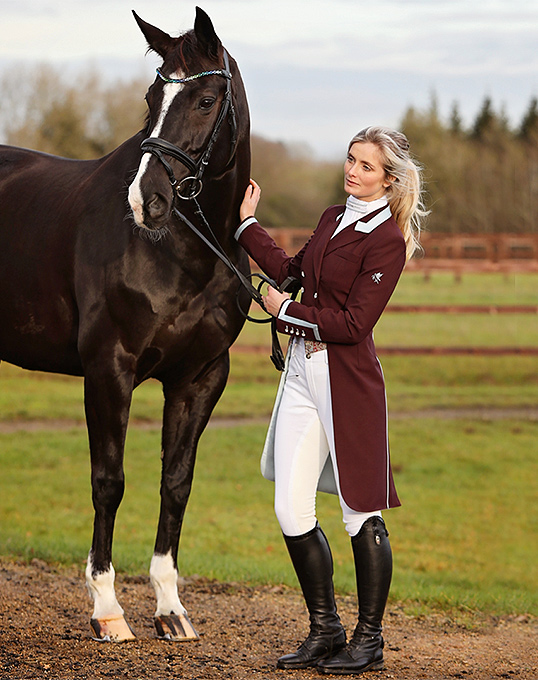 British Dressage selected her to form part of the Young Trainers scheme in 1996. Seven riders were selected, including Daniel Sherriff and Lizzie Murray. This took her back into Europe for extensive periods of time, training predominately with the former Dutch team rider and coach, Bert Rutten, with whom Sarah still trains with today. Conrad Schumacher, Carl Hester, Hubertus Schmidt and in recent times Charlotte Dujardin have all had strong influences on Cheetham's riding career.
Flying Changes
However, an injury to her back in 2011 led her to take a different path in her professional career and the brand Flying Changes was born.
Sarah had a vision for her business, she was quite clear from the outset that Flying Changes would one day dress every top British Rider across all disciplines and this target was achieved in 2016 when they became Official Supplier to Team GBR at the Rio Olympic games.
Prior to this Flying Changes had already been dressing the GBR team dressage riders since 2013 and they have been the private tailor to Charlotte Dujardin and Carl Hester since this time, both of whom have had a strong influence over the designs in recent years. Cheetham, states, my brand is not just a brand, it is a statement, an inspirational look, that is affordable to all and performance related, no matter at what level you ride.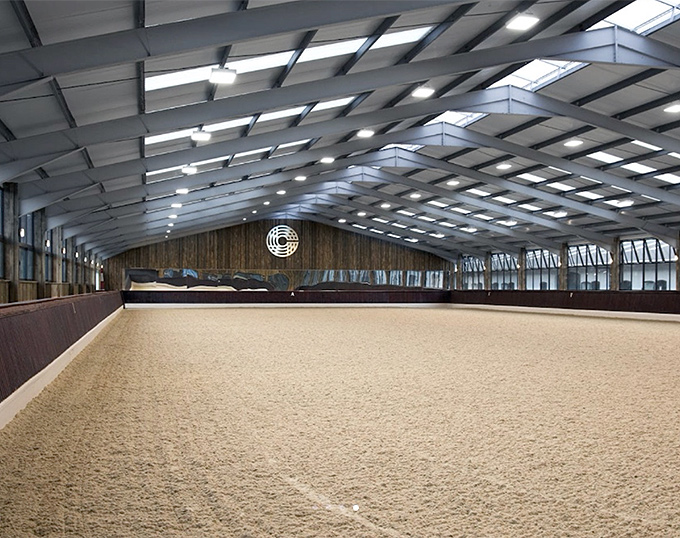 Invited by five different National bodies to dress their team riders for probably the most important competition of their lives, combined with tailoring to International riders from over 25 different Nations, Flying Changes is now recognised, world wide, for it's ability to produce individually made, bespoke pieces, of exceptional quality and performance. They will be required to produce again for the Tokyo Olympics this year.
Stoiber's Black Pearl
Cheetham is currently based with Stoiber's Black Pearl at the Cotswold Club in the Cotswolds. This is also the base for former Olympic GBR rider Spencer Wilton and the German International riders Kathleen and Nikolas Kröncke.
The base, offering fabulous facilities, is the vision of the owner Charlotte Dunkerton, who has set about to create an unrivalled equestrian experience, with plans for the amazing state of the art gym, treatment room and exclusive boutique to be completed within the next 6 weeks. The entire Flying Changes range, including the bespoke Elizabeth Hall collection, combined with bespoke Kask Hats, König Boots and a hand selected range of Vestrum clothing will then be available, at this stunning setting.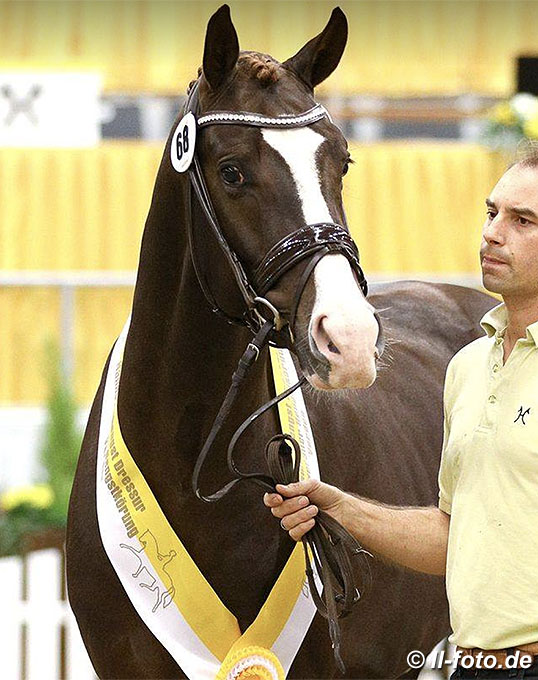 Stoiber's Black Pearl (by Stoiber SN out of Sun Pearl (by Sir Donnerhall)) is Cheetham's hopeful for Grand Prix selection, impressing both judges Peter Storr and Clive Halsall on the National Convention last November with her huge elastic paces and energy, she is already showing exceptional talent for the Grand Prix work and Sarah is hopeful she will make her debut later this year.
Bred by Sandra Grede in Germany, Stoiber's Black Pearl is co-owned by Sarah and Fabian Rammenzweig. Grede has bred many top international sport horses, including Ellen Bontje's Sydney Olympic mount Silvano N. Stoiber Black Pearl's dam Sun Pearl is also the dam of Hanoverian licensed stallion Sky (by Sezuan), who won his stallion grading in Verden last autumn and was sold through the auction for the highest price of 490,000 euro.
Discover the Flying Changes clothing brand at www.flying-changes.com
Photos © private - LL-foto