KWPN Online Auctions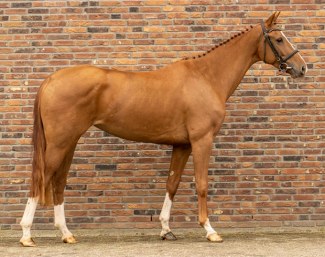 The 4-year old mare Mocca became the top seller of the 2021 KWPN Online auction of 3 and 4-year olds, which closed on 26 April 2020. This was the second online auction that KWPN has staged to service its breeders. 
Mocca (by Vivaldi x Don Schufro) sold for 30,000 euro to a returning customer from The Netherlands. 
The most expensive show jumper was the 4-year old mare Miola VHS (by Harald III x Chin Chin). She stays in the Netherlands for 18.000 euros.
Three horses cross the borders to Canada, including the second most expensive dressage horse, 3-year old Nudine Star (by Jazz x Flemmingh) which sold for 11,000 euro, and Naberlina B (by Desperado x San Remo) for 9,500 euro. 
Netry (by Glamourdale x Gribaldi) found a new Dutch owner for 11,000 euro. A German customer bought Mr President (by Johnson x Sorento) for 7,500 euro.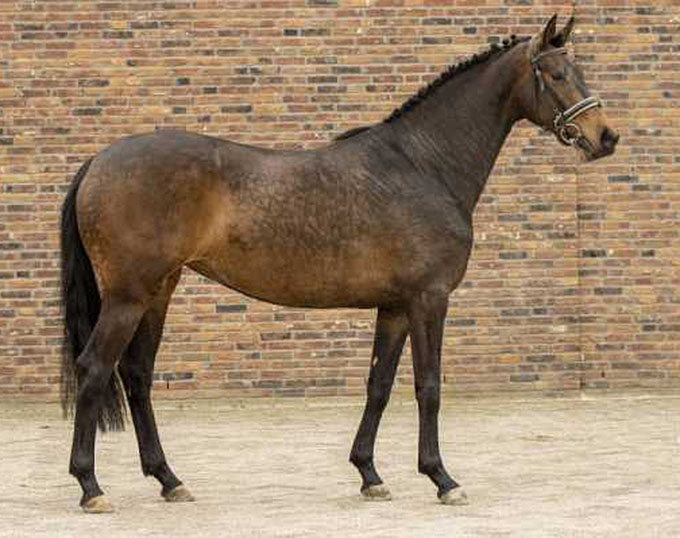 Buyers came from countries such as Hungary, Germany, Sweden, United States and Bulgaria. 
"It was the first time that we organized this auction in this period. The auction was successful and we are delighted to have again many foreign buyers ", told Wim Versteeg on behalf of the sales team. "The auction was mixed with three- and four-year-old dressage and showjumping horses. There is a great demand for both three and four year old horses. There will be a follow-up to this auction in August. The auction will certainly be interesting because it is expected that several horses will be selected out of the inspection season. "
In total, 62% of the horses sold in this auction cross borders and they sold at an average price of 11,158 euro.
Related Links
Grand Prix Influence in New Collection KWPN 3 and 4 Years-Old Online Auction
Niger, Top Seller in the 2020 KWPN Online Colt Auction