Norway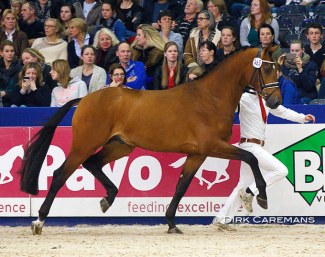 Norwegian Kristin Andresen persevered in her resilience to finish her legal battle in the Handsome O case. The Dutch Appeal court ruled in her favour on 20 April 2021. 
Handsome O
Handsome O (by Johnson x Rousseau) was named champion at the 2015 KWPN Stallion Licensing. He is bred by P. Oosterbosch and was presented at the licensing by his owner at the time, Jan Brouwer of stable Purioso Hoeve. 
The bright bay stallion sold at auction for 300,000 euro to Norwegian Kristin Andresen. It was was one of the highest selling prices in the history of the KWPN Select Sale auction.
Stringhalt
Late Tuesday evening 17 February 2015 Brouwer delivered Handsome O at Katrinelund in Denmark and was taken by a night staff groom to his box. The next morning, Katrinelund's manager Ib Kirk noticed the deviated step to the right hind leg.
The horse was diagnosed by prof Inge Wijnbergh of the University of Utrecht and several other specialists with stringhalt. 
Legal Battle
A six-year legal battle ensued in which Andresen wanted the cancel and dissolve the sale due hidden defects and reclaim her money.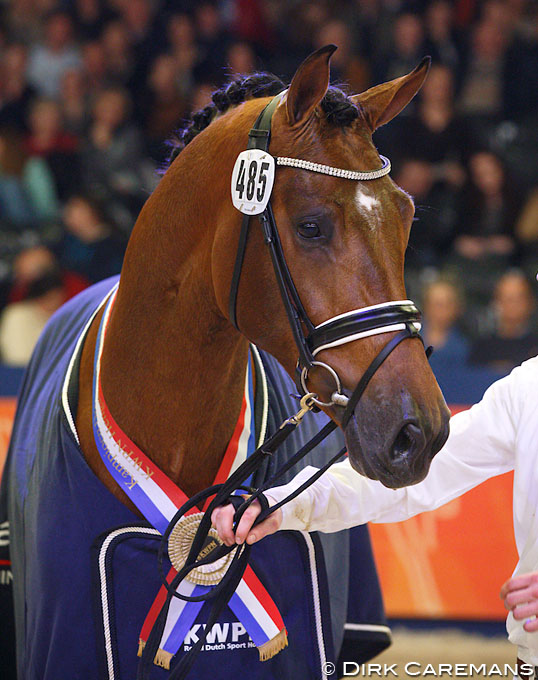 Initially there was a "mediation" between Andresen, Brouwer and the KWPN society but the parties did not reach an agreement.
In January 2016 Andresen asked legal permission for a witness hearing. The Norwegian also published a video on her Facebook account, in which Handsome O is hand walked, clearly showing stringhalt. These posts on her personal account included several accusations by Andresen towards the KWPN, KSS and Brouwer.
Court hearings with 18 selected witnesses were held, but in July 2018 the Dutch court ruled that there was no proof that Handsome O was afflicted by stringhalt. The court allowed Andresen to find new evidence and she handed in four more written witness accounts. However, in March 2019 the Dutch court ruled that Andresen failed to supply sufficient evidence.
Andresen appealed this decision and on 20 April 2021 the Appeals Court in Leeuwarden ruled in Andresen's favour. 
"On the basis of several witness testimonies, the court believes it is proven that the defect arose in between the auction and the moment of delivery. This means that the horse does not comply with the (sales) agreement (of being healthy)."
Brouwer has now been ordered to return the 300,000 euro purchase fee (plus interest), 62,211 euro in damages (plus interes) and around 30,000 euro in legal fees. Full legal report here. 
Cassation
Eurodressage contacted Maaike Weda, the lawyer representing Jan Brouwer and Purioso Hoeve. 
"Purioso Hoeve does not agree with the judgment and wishes to appeal in cassation," Weda stated on 5 May 2021. 
Photo © Dirk Caremans
Related Links
Court Decides in Favour of Jan Brouwer in Handsome O Case
Andresen Sues KWPN for Selling Unhealthy 2015 KWPN Licensing Champion Handsome O
Seebach and Handsome O Withdraw from 2015 Danish Warmblood Stallion Licensing
Handsome O, Champion of the 2015 KWPN Stallion Licensing