Dominican Republic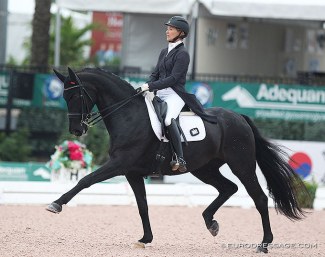 Yvonne Losos de Muniz, an Olympian riding for the Dominican Republic, has taken over the ride on her friend Kathy Priest's Damon's Fantasy.
Damon's Fantasy is a 10-year old Oldenburg by Damon Hill out of Frascaya (by Florencia). She is bred by Hans & Britta Scherbring. 
2019 U.S. Developing PSG Horse Champion
Damon's Fantasy made her show debut in Germany in 2015 as a 4-year old under Katharina Scherbring and Marcus Busch before selling to American Kathy Priest through the 2015 Oldenburg Autumn Elite Auction in Vechta. 
The black mare had her break through year in the U.S.A. in 2019 when she made her CDI debut in February under Ali Potasky, before Kathy took her into the CDI ring in Wellington as of March 2019.  In the summer of that year Priest and Damon's Fantasy won the highly coveted title of American Developing Prix St Georges Horse Champions, the U.S. equivalent of the Nurnberger Burgpokal. 
Kathy competed Damon's Fantasy at small tour level through the spring of 2020. In April she handed over the ride to Yvonne Losos de Muniz. 
"Kathy did an outstanding job with the mare in the young horse classes," Yvonne told Eurodressage. "We both believe the mare has outstanding quality and great potential, and since Kathy doesn't really do international classes as much as before, we agreed that I would take over the ride and bring Damon to Europe to bring her up to GP and show her internationally."
Kathy's Friend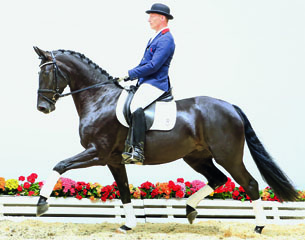 Yvonne and Kathy Priest have been long-time friends, a union which started a few years ago.
"We got to know each other as neighbors in the barn in Wellington," Yvonne explained. "She is an outstanding horsewoman and we are also best friends. I could't ask for a better setup for myself, we help each other all the time. Kathy and I work very closely together, and I will also leave horse with her when needed."
Damon's Fantasy is not Yvonne's first horse she borrowed from Priest.  In 2018 Yvonne took over the ride on Fredensdal Zig Zag, a Danish warmblood by Zack x Don Schufro, which Kathy had trained and competed up to small tour level. Losos de Muniz rode Zig Zag to gold in the 2018 Central American and Caribbean Games held in Bogota, Colombia. 
In 2019 the ride returned to Priest, who showed her one more time at Intermediaire II level at the CDI Wellington. The 13-year old is now a small tour level schoolmaster.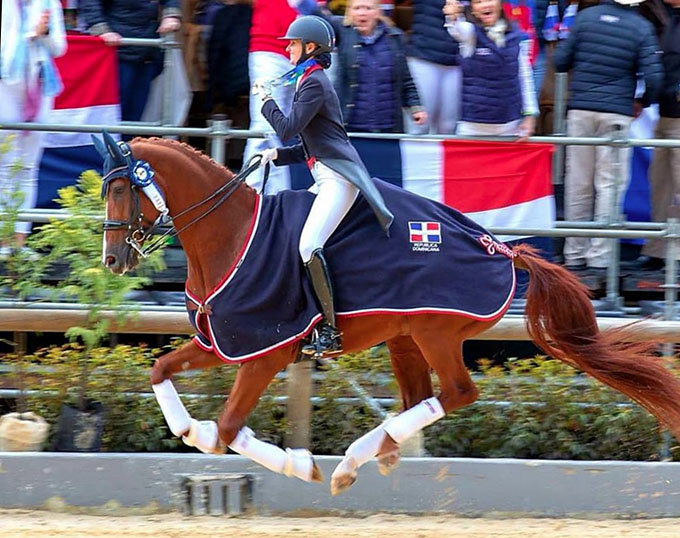 "Zig Zag he had recurring health issues that made it difficult for him to maintain the work load for Grand Prix," said Yvonne. "The horse has done so much and is so lovely that Kathy decided to keep him happy and relaxed as a school master."
From Spain to Tokyo
Yvonne arrived in Europe two weeks ago and has a summer base in Gijon.  She will be competing in Abrantes, Portugal, next in preparation of the 2021 Olympic Games in Tokyo. 
Photos © Astrid Appels - Ernst - private
Related Links
Damon's Fantasy and Ferano Win Developing Horse Titles at 2019 U.S. Dressage Championships
Bacon, Ots, Asher, Wagner, Bondy, Miles, Priest Emerge as Overnight Leaders at 2019 U.S Dressage Championships
Furtwangler, Price Highlight of the 2015 Oldenburg Autumn Elite Auction
Ambassadors of International Sport at the 2015 Oldenburg Autumn Elite Auction