Belgium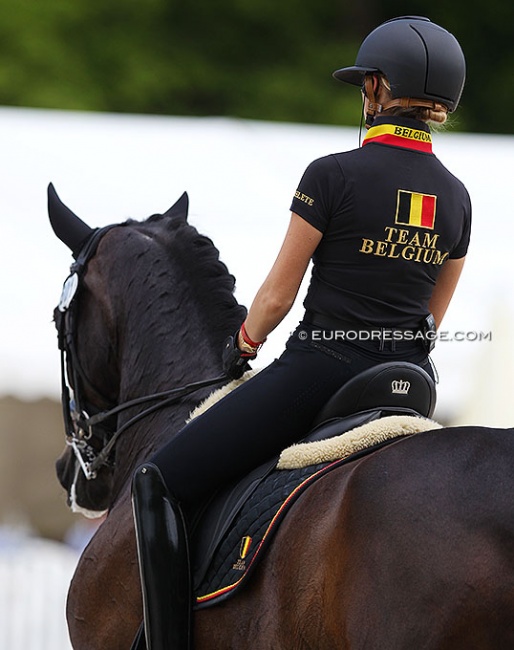 The Belgian equestrian federation (KBRSF) has declared five riders and six horses as Olympic team candidates for the 2021 Games in Tokyo on 23 - 28 July 2021. 
Belgium received a last minute team slot for Tokyo after the withdrawal of Ireland and with Luxembourg failing to qualify three riders (only two got MER).  The small kingdom of Belgium was next in line to send a team after already having qualified one rider - Laurence Roos - for an individual slot. 
Historic Team
For Belgium to now send a team to Tokyo is nothing less than historic. The small country, which is sandwiched between The Netherlands, France and Germany and considered a show jumping nation, has only once been represented by a team in dressage before, at the 1928 Olympics in Amsterdam!
"This last minute of course means for us a mountain of administration and arrangements," the press officer of the KBRSF explained. "Because of that the (team) selections for dressage will be announced on 3 July."
Nominated Entries
The KBRSF has sent five names to the FEI as potential team candidates, which have achieved the Minimum Eligibility Requirement (MER) and can be selected. 
They are:
Laurence Roos - Fil Rouge
Larissa Pauluis - Flambeau (reserve horse Valentin)
Domien Michiels - Intermezzo van het Meerdaalhof
Alexa Fairchild - Dabanos d'O4
Thibault Vandenberghe - Santiago Song
Photo © Astrid Appels
Related Links
Eurodressage Coverage of the 2021 Olympic Games