KWPN Foal Auctions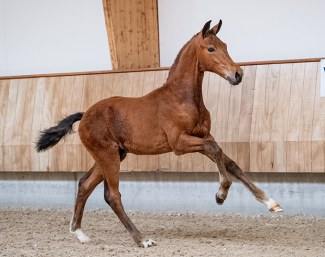 It's time! As of today it is possible to bid on the very first collection of the KWPN Online Foal Auction 2021. Nowadays it is all about sport results, and this collection has no shortage of that.
One of the eye-catchers is the son of silver medalist GLOCK's Dream Boy N.O.P.: Royal Dream. He is very impressive with his fantastic trot and canter! His family has produced several Inter I horses.
Another eye-catcher lives up to his name: Rolls-Royce van het Prinsenland is a son of Hitmaker. His mother is a daughter of Drossan. She is a half-sister of the international Grand Prix horse Santino (by Flemmingh) and several other well performing sport horses.
Dark bay eye-catcher Reverse G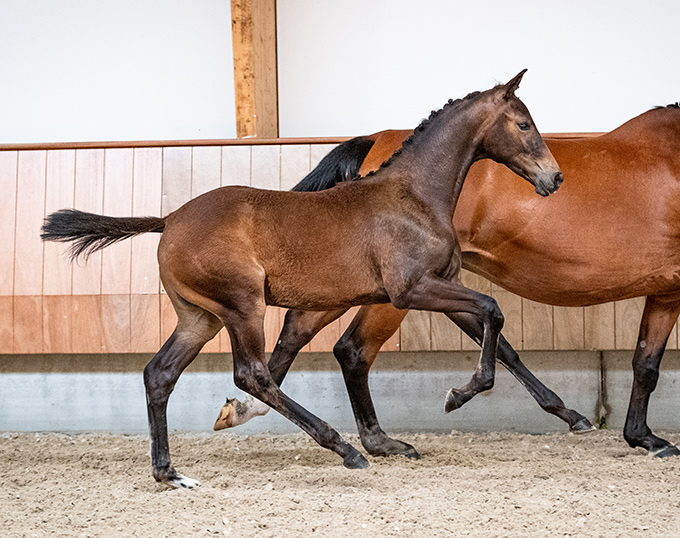 The dark bay eye-catcher Reverse G is a daughter of Bordeaux son Johnny Depp. Her dam Bonaventura (by Rhodium) is classified at Z2 level. This mare previously produced the Grand Prix horse Fame (by Bordeaux) and comes from a family with several other well performing dressage horses.
The International Grand Prix horse Toots
We have more very interesting foals, like Romelina (by Jameson RS2). Her sire Jameson RS2 won everything there is to win. He received 94 points in the finals of the 5-year-old Stallion Competition in Den Bosch. Her great-grandmother has competed on Z dressage level and produced several national dressage horses.
The colt Romeo Angulo Sambecano (by  Lord Romantic), is also interestingly bred. He is closely related to the former international Grand Prix horse Toots, ridden by Imke Schellekens-Bartels and the Japanese Akane Kuroki. Besides that, his dam is a half-sister of the ZZ Zwaar horse Superieur (by Metall).
Twenty foals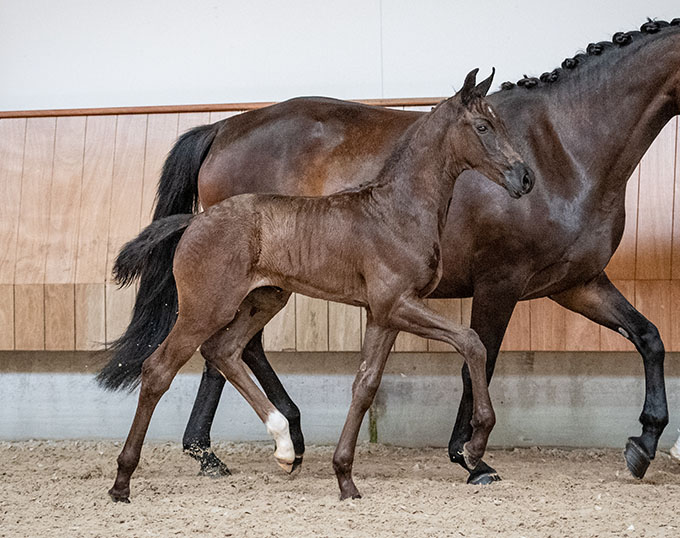 The entire collection consist of 20 foals, of which 10 dressage foals. In addition to the sires mentioned above, there are foals by the stallion with free bloodlines Fontaine TN, Vitalis- son and reserve champion at the Westfalen stallion selection Vaderland and by top stallions Cum Laude, Mansion, Hitmaker and Iconic B.
Selected on health and correctness
Are you not registered as a bidder yet? This can be done quick, easy and free via www.kwpn.auction. We will keep you informed on all the other KWPN auctions as well at the auction closes on Monday, July 5 at 8pm.
During the photo and video day, all foals were assessed by the KWPN inspector and a veterinarian. So these foals are selected on health and correctness, the foundation for a promising future
Talent for the future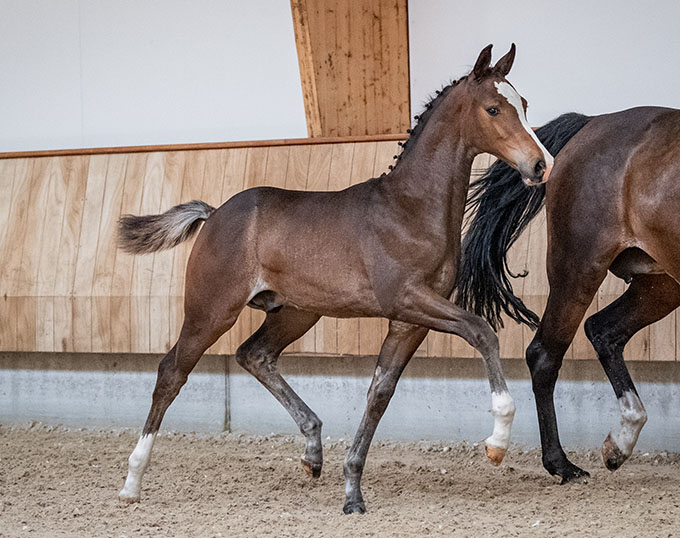 Are you looking for a potential sport horse? A talent for the future? Take a look at the collection now and make your choice. The KWPN inspector is happy to provide you with more information about the collection.
In addition, our sponsor Horses2Fly, can take care of the transport of your foal. Questions? Contact the KWPN inspector Wim Versteeg on  +31(0)6 54 20 18 00 or Rianka Hazeleger via salespromotion@kwpn.nl or+31(0)341-255 511.