2021 Olympic Games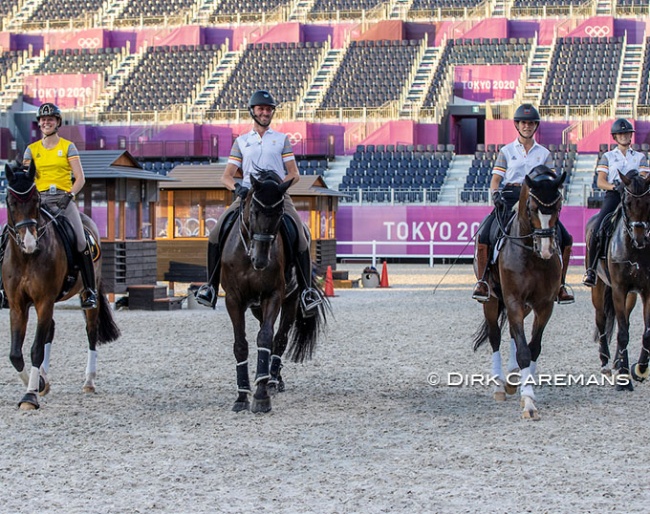 Riders and horses have settled in in the Olympic Village and Baji Koen equestrian park ahead of the 2021 Olympic Games in Tokyo, which will kick off on 23 July with the horse inspection. 
After a seven day pre-quarantine on the hallowed grounds of the CHIO Aachen in Germany, the horses flew via Dubai to Tokyo on 14 -15 July 2021. The riders joined them simultaneously passing through Haneda and Narita airport, where a 5-hour wait with check posts for paperwork, immigration and covid-19 before they were released into the city. 
The 2021 Olympic Games are run under a very strict corona protocol, managed by the Government of Japan. With no spectators allowed at any venue and no mixing of sports/venues/crowds, it's a business affair for the athletes who can only move between their room at the Olympic Village or hotel and the Equestrian Park. 
In an interview with ZDF, the world number one Isabell Werth, said that "our movement radius is hotel-stable-hotel, we see nothing else. On the way to the stable, which takes around half an hour, you can look a bit to your left and right of what the city has to offer, but there is nothing more for us."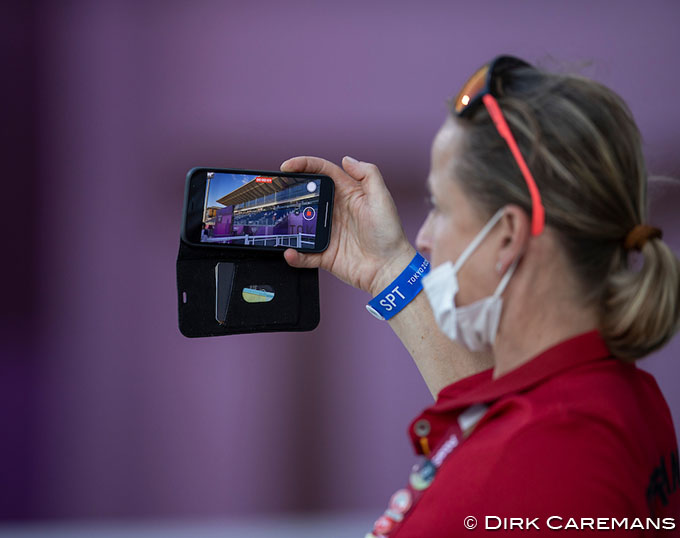 Werth is raving about the equestrian centre: "the stabling is excellent, the arenas are spacious. What awaits us there is wonderful, you can say nothing else. Of course it's a tragedy when you see the stadium and know it will be empty."
Most riders are sharing videos and photos on social media. Here is a small selection of them.
Belgian photographer Dirk Caremans of www.hippofoto.be, who arrived early on the scene, has also captured the first shots of the Belgians as well as the stadium.  Eurodressage's Astrid Appels will arrive on 21 July, hopefully in time for another ring familiarisation and the horse inspection. 
Photos © Dirk Caremans - Leanjo de Koster - private 
Related Link
Eurodressage Coverage of the 2021 Olympic Games