The Netherlands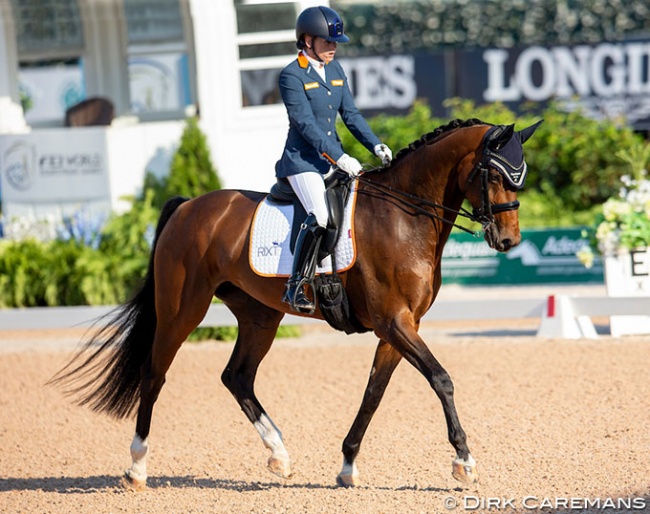 The Dutch equestrian federation has announced the team that will represent The Netherlands at the 2021 Paralympic Games in Tokyo, Japan.
The Dutch federation held its final team observation and selection trial on 16 July after which the definite team was picked from the long list. 
A team for the Paralympics has to include at least one combination from Grade I, II and III. Holland will not be sending any Grade I or II riders, who are the most disabled, but instead has chosen two Grade III riders, one grade IV and one grand V rider. 
The team captain is Joyce van Rooijen-Heuitink. 
The Dutch team includes:
Rixt van der Horst (Grade III) - Findsley (by Belissimo M)
Maud de reu (Grade III) - Webron (by Sir Sinclair)
Sanne Voets (Grade IV) - Demantur (by Vivaldi)
Frank Hosmar (Grade V) - Alphaville (by Sandreo) - reserve horse Guetta (by Sandreo)
The none travelling reserves are Britney de Jong (Grade V) on Caramba (by Tuschinski) and Lotte Krijnsen (Grade IV) on Rosenstolz (by Rotspon). 
Photo © Hippofoto
Related Links
Qabil Ambak Wins Intermediaire I at 2018 Asian Games
Malaysia Wins Team Gold, Quzandria Nur Individual Gold at 2017 South East Asian Games
Dutch Olympic Para Dressage Long List for Tokyo Announced
Para News on Eurodressage