Black Horses Auction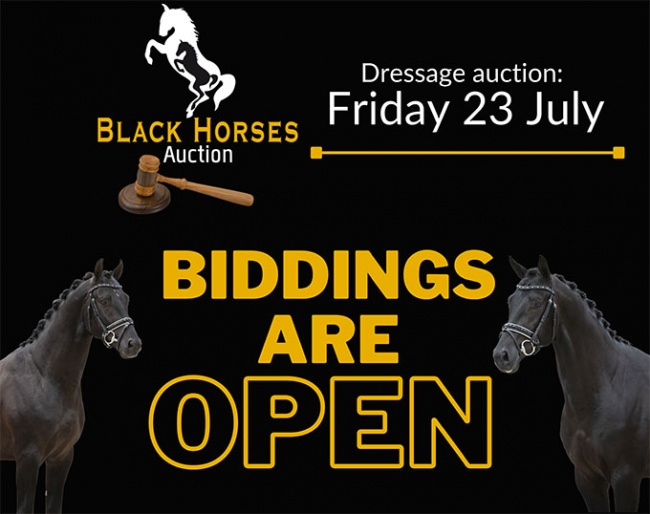 From today, you can bid online on the dressage horses of Black Horses Auction! The collection consists of eighteen interesting dressage horses and the online auction ends Friday, July 23 at 08.00 PM CEST. Go to www.blackhorses-auction.nl, register as a bidder and bid on the dressage collection!
The dressage collection of Black Horses Auction includes seven 3-year-old stallions, five 3-year-old mares, one 3-year-old gelding, one 5-year-old mare and four broodmares. The best dressage lines are represented in the dressage collection, such as the Endy-lineage, the line of O.Bertje, the Charites-family and the damline of Apache.
Veterinary documents
All auction horses have recent veterinary reports. The sport horses have been fully x-rayed and both the x-rays and reports can be found on the auction website. The broodmares have been clinically inspected and the report of this inspection can also be viewed. On the auction page of each auction horse you can find the veterinary data under either the tab 'Documents' or by clicking the link 'Veterinary documents'.
More information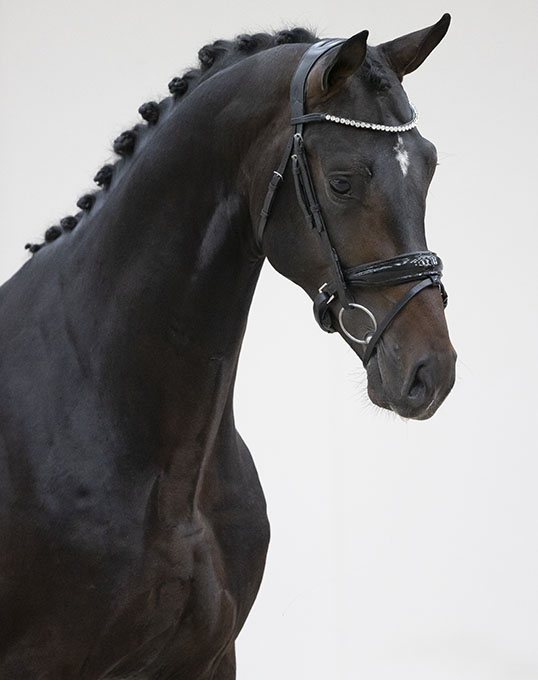 The next few days there is a possibility to view the auction horses live. Feel free to contact Carlo van Kaathoven ( +31653246473 ) to schedule an appointment. For more information about the auction you can contact us via info@blackhorses-auction.nl or by phone with Peter van der Waaij ( +31623412073 ) or Jasper van der Waaij ( +31650879021 ).
Dressage auction: from Tuesday 20 July, 12.00 PM CEST until Friday 23 July, 08.00 PM CEST.
Showjumping auction: from Wednesday 21 July, 12.00 PM CEST until Saturday 24 July, 08.00 PM CEST.
Auction website: www.blackhorses-auction.nl
Dressage collection: https://bit.ly/BHA-DR2021
Jumping collection: https://bit.ly/BHA-SJ2021