Germany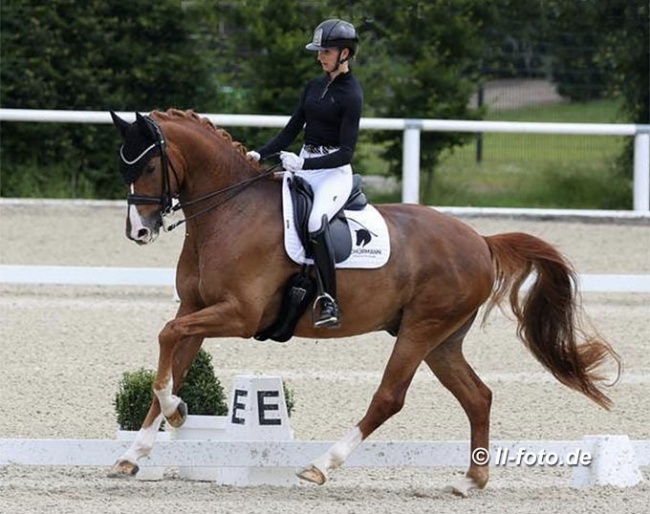 The German Equestrian Federation has announced the horses that will represent Germany at the 2021 World Championships for Young dressage horses in Verden, Germany. 
After a four year break, Verden is again host of this highlight dressage event on the annual calendar. Three years in a row Ermelo (NED) hosted the WCYH and last year the event was supposed to take place in Verden but cancelled due to corona. The 2021 edition happens on 25 - 29 August 2021. 
Germany selected seven 5-year olds, and six 6- and 7-year olds. Of the 19 horses going to Verden no less than 10 (!) are stallions, seven are geldings and just two mares. 
Following a second selection trial in Warendorf, the following horses were nominated:
5-year olds:
Belvedere DB, Westfalian stallion by Belissimo M - Danone I (Stefanie Wolf)
Bohemian, Oldenburger stallion by Bon Coeur – Rotspon (Nicole Casper)
Damaschino, Hanoverian stallion by Danone I – Fidertanz (Hannah Laser)
Danciero, Hanoverian stallion by Dancier – Floriscount (Eva Möller)
Francis Drake, Oldenburger stallion by Franklin - Don Schufro (Leonie Richter)
Global Player, Oldenburger stallion by Grand Galaxy Win T - Don Schufro (Eva Möller)
Rod Laver, Hanoverian stallion by Rock Forever I – Fidertanz (Lena Stegeman)
The reserves are
R1: Diaton, Hanoverian stallion by Dimaggio - Benetton Dream (Frederic Wandres)
R2: Ellis, Westfalian stallion by Escolar – Dimaggio (Stefanie Wolf)
R3: Lowlands, Oldenburger stallion by Millennium – Donnerball (Dinja van Liere/NED)
6-year olds: 
Danny Cool, Bavarian gelding by Danciano - Sandro Hit (Lisa Horler)
Detox, Oldenburger gelding by Diamond Hit - Florencio I (Yvonne Reiser)
Jetset, Hanoverian gelding by Johnson – Beltoni (Kira Soddemann)
Suarez, Hanoverian gelding by Sezuan – Desperados (Mette Sejbjerg Jensen)
Escamillo, Rhinelander stallion by Escolar – Rohdiamant (Manuel Dominguez Bernal/ESP)
Escalla, Oldenburger mare by Escolar – Dimaggio (Yvonne Reiser)
No reserves were named
7-year olds:
Anthrazit, Westfalian gelding by All at once – Weltmeyer (Greta Heemsoth)
Eternity, Westfalian gelding by Escolar - Sir Donnerhall I (Anne-Mette Strandby Hansen)
Quiana, Rhinelander mare by Quaterstern - Rubinstern Noir (Nicole Wego-Engelmeyer)
Señor Charming, Westfalian gelding by Stanford - Fürst Piccolo (Kira Soddemann)
Valverde, Westfalian stallion by Vitalis – Ampere (Yara Reichert)
Zoom, Hanoverian stallion v. Zack - Don Schufro (Helen Langehanenberg)
No reserves were named.
Photo © LL-foto
Related Link
Eurodressage Coverage of the 2021 World Championships Young Dressage Horses