Denmark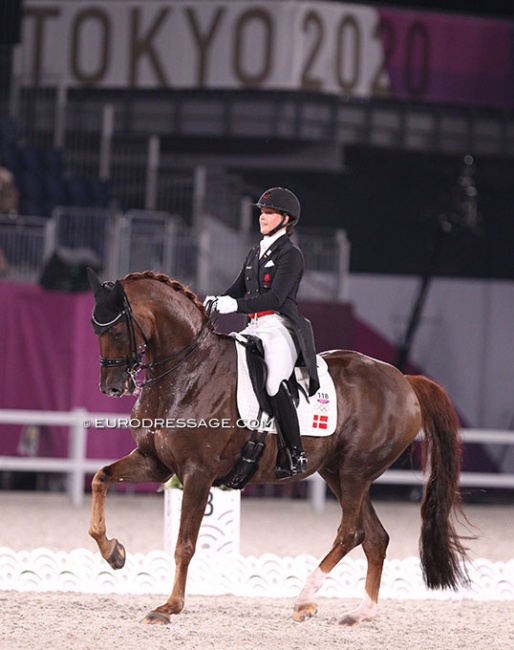 The Danish equestrian federation has selected the teams that will represent Denmark at the 2021 European Dressage Championships in Hagen on 6 - 12 September 2021.
Team trainer Nathalie zu Sayn-Wittgenstein will be sending two full teams of four combinations for the senior and Under 25 division. 
The senior team will only have one pair that competed at the 2021 Olympics - Dufour and Bohemian. Both Carina Cassoe Kruth (Heiline's Danciera) and Nanna Skodborg Merrald (Blue Hors Zack) have decided to rest their horses. 
The Danish senior team includes
Cathrine Dufour - Bohemian
Charlotte Heering -  Bufranco
Daniel Bachmann Andersen - Marshall-Bell
Nanna Skodborg Merrald - Atterupgaards Orthilia
The first reserve is Anna Kasprzak (Fuhur or Rock Star), the second reserve is Lone Bang Larsen (Bakkely's Onandt). 
The Danish Under 25 team includes:
Emma Skov - Cracker Jack
Josefine Hoffmann - Hønnerups Driver
Sandra Aagaard Hyrm - Heslegaards Rismon
Victoria Vallentin - Brooklyn
The first reserve is Kathrine With Petersen (Hjorts Rhapsody in Blue), the second reserve is Thea Bech (Dionisos).
Photo © Astrid Appels
Related Link
Eurodressage Coverage of the European Dressage Championships - U25/Seniors