Hungary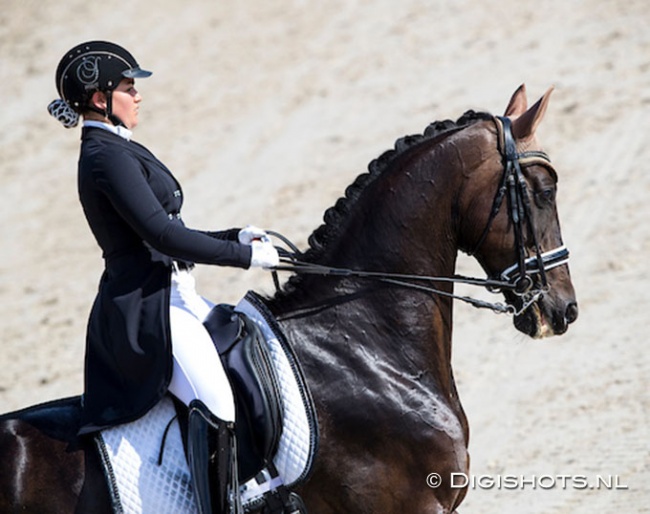 Decorated Hungarian youth dressage athlete Jazmin Yom Tov has taken over the ride on the internationally competed Grand Prix horse Hexagon's Grandville. 
The new duo only came together two months ago but has gelled quickly. After a successful competition debut at the CDI Zandhoven in August, the pair is now at the 2021 European Under 25 Championships in Hagen, Germany, for Jazmin's seventh Europeans in her budding career.
Youth Success
The 19-year old Jazmin is a highly experienced youth rider, who began her international dressage career six years ago in 2015. Despite her young age, she has already competed at six European youth riders championships from pony level to Under 25 as well as two World Young Horse Championships. The 2021 Euros at Hof Kasselmann will be her seventh time representing Hungary at the highlight competition of the summer.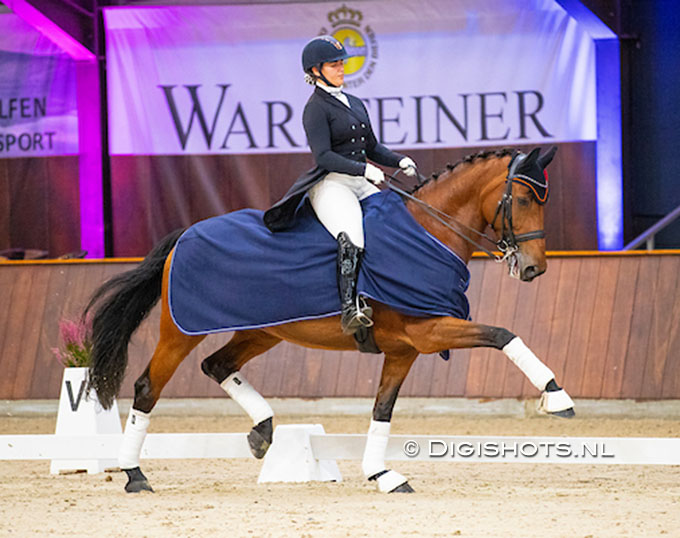 Yom Tov is the most successful young Hungarian dressage rider in history. Aside from being the Hungarian Junior Riders champion of 2018 and 2019, and Hungarian Young Riders Champion of 2020, she is also one of the youngest Hungarians ever to compete at Grand Prix level, a feat she achieved on KWPN stallion Sierappel.
Jazmin has gained her most significant miles at Grand Prix level aboard Hexagons Zodinde (by Louisville x Rubiquil), whom she began riding in 2018 and who took her to the 2019 and 2020 European Under 25 Championships under the supervision of the former Dutch team trainer Sjef Janssen. 
Zodinde was retired from top level sport at the end of 2020, and Jazmin continued to build her way to the top on the Oldenburg gelding Oldi (by Swagman x Don Primero).
Road to the Top Winding and Steep
Even though she is well backed by her father, Hungarian entrepeneur Arie Yom Tov who owns Stable Unikornis in Hungary and Sport Pro Horses in Uden, The Netherlands, Jazmin also experiences that the road to the top is not a straight line, but a steep and winding one, just like for any ambitious athlete.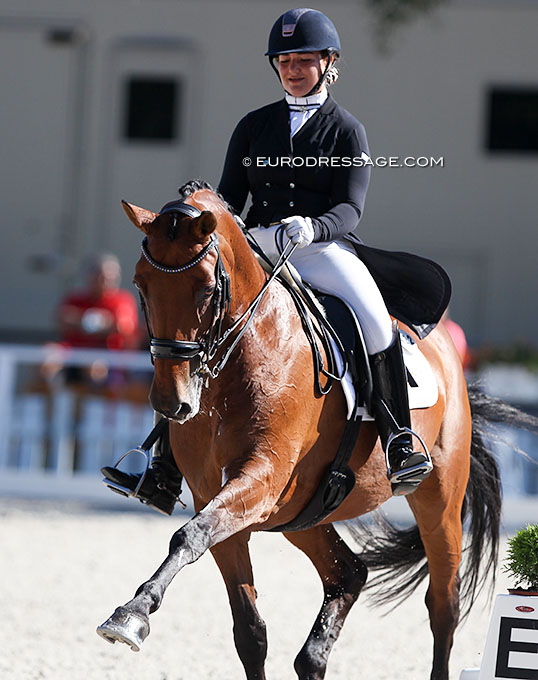 Jazmin has been riding Oldi since 2016 with the help of Dutch Grand Prix rider Thamar Zweistra. The pair was ready to make her U25 debut on the 12-year gelding at the CDI Pilisjaszfalu in Hungary in June this year. Unfortunately the gelding sustained a severe training accident when he stepped into a nail that pierced through his hoof. It required surgery and although full fitness is guaranteed by the veterinarians, he will need time to recover. 
At that point it was decided that Dirk-Jan van de Water, head rider at Yom Tov's sales and training facility Sport Pro Horses, would hand over the ride on the 10-year old Grand Prix horse Hexagon's Grandville (by Louisville x Rubiquil) to Jazmin.
Grand Feeling on Grandville 
Jazmin is grateful to have been given the reins of Grandville, who was wonderfully trained by Van de Water. The bay gelding has given her the confidence and experience to keep on building her future career at the highest level. 
Grandville was first shown at international Grand Prix level by Van de Water at the CDI Le Mans this year. Three months later the pair went to the CDI Ornago in Italy, where they posted 71.739% and 74.245% in the big tour, followed by more high rankings at the CDI Pilisjaszfalu.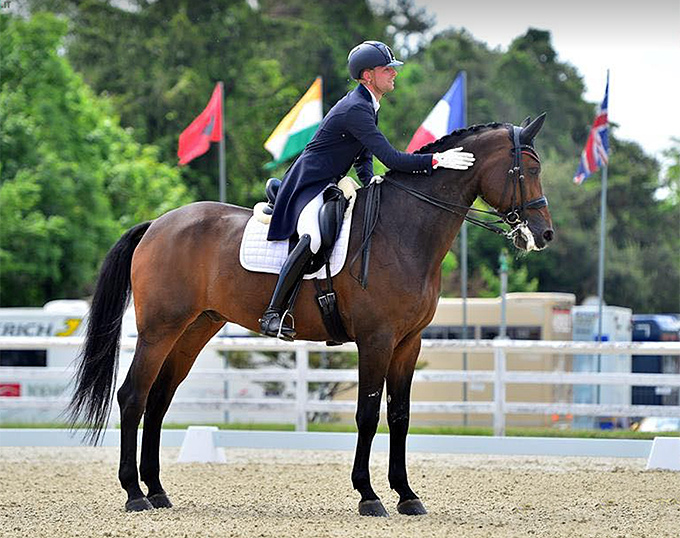 As a catch ride for Jazmin, Grandville earned her another nomination on the Hungarian team, this time for the 2021 European Under 25 Championships in Hagen. The pair got their first ring experience together, testing the grounds at some national shows in The Netherlands the last few weeks, where they obtained scores around seventy percent.
"Grandville and I have not been together long, but he's been such a great horse for me after the very sad news of Oldi. He really lifted my spirits and I can't wait to compete in Hagen," said Jazmin. "Grandville has scored really well with Dirk-Jan and he gives a really grand feeling in the saddle. There is is so much more in his tank. I hope to do them proud."
Photos © Digishots - Astrid Appels - Sasso Fotografie
Related Links
Janssen Signs Contract to Take Jazmin Yom-Tov to the Olympics
Hoffer, Felvinczi, Yom-Tov, Erdi, Acs Win 2019 Hungarian Dressage Championships
Hoffer, Lokos, Yom Tov, Zengo, Szalai Win 2018 Hungarian Dressage Championships
Bojengel and Zodinde Sold to Jazmin Yom-Tov