Germany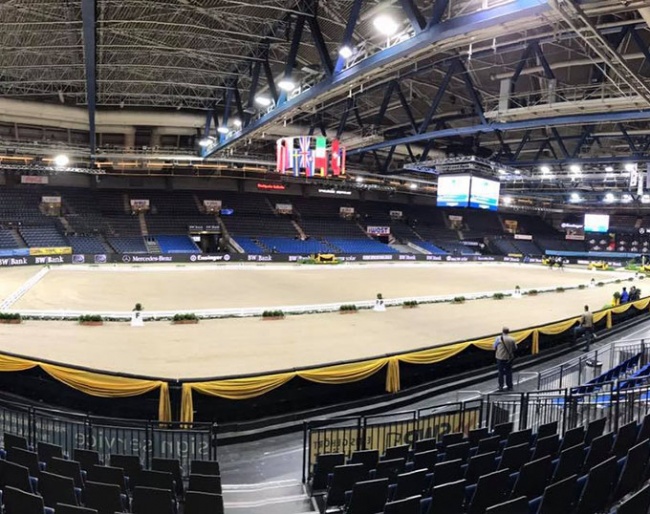 While the summer show season is still in full swing with the 2021 European Dressage Championships in Hagen and the CDIO Aachen this month, show organizers are getting ready to start the indoor show circuit. 
However the corona pandemic continues to have a strong impact on indoor show organisation. Last week the organizers of Jumping Indoor Maastricht announced the cancellation of their 2021 edition and two days ago, the OC of the CDI-W Stuttgart sadly informed the public that their 2021 show will not take place either. 
The CDI-W Stuttgart is a World Cup qualifier and the stage for the annual Piaff Forderpreis Finals (German U25 show circuit finale). The event has been cancelled.
"It was and is a difficult decision for us as organisers, but it simply can't go ahead. We cannot ignore and fulfil the prevailing regulations and requirements, including the health and safety laws. The horse show is simply the biggest and most complex event in our 'Hallenduo'," says Andreas Kroll, the CEO of the in.Stuttgart. "The hoped-for vaccination herd immunity has not been achieved and the possible corona options with either the vaccinated-recovered-tested or the vaccinated-recovered rule still means it is compulsory to wear European FFP2 masks."
"Our aim was to stage the horse show in the way everybody is used to with all the classes. An abbreviated solution with a watered-down programme was never an alternative for us," Kroll stated.
Being an indoor show, Stuttgart can not create the enough space for the over 1,000 people that work over the five days of the horse show in addition to having spectators to make the event viable.
Stuttgart will retain its 5* status and aims to return on the calendar in 2022. 
Related Link
CDI-W Stuttgart Canceled, More 2020 Indoor Competitions at Risk due to Corona Measures